'Tis the season! When one's mailbox is not filled only with bills, but peppered with happy Christmas cards from friends and family. I love it!
I don't send them out every year because sometimes it just feels like an overwhelming/expensive endeavor, or we don't have a good photo to use on the card, or I am feeling lazy. But this year, I went for it and have been mailing out this gem.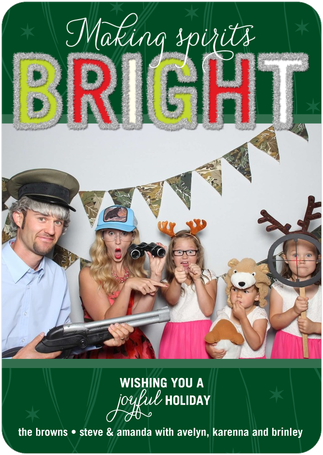 I used Tiny Prints and am always happy with their service. (No, this is not sponsored. Although I wish it were!)
Are you going to send out Christmas cards this year?