It's hard for me to think of my childhood without Barbie in it. My sister and I shared the old-school pink plastic Barbie Dream House; we had a huge Tupperware tub full of different Barbies and their many outfits; I used to go over to my friends' houses just to play with our Barbie dolls.
I even remember trading Barbie dolls with my childhood bestie over Christmas so that we wouldn't miss each other so much.
I never thought twice about playing with Barbie or what looking at an incredibly thin, blonde doll was doing to my body image or self-esteem. But that isn't something that girls are really aware of at that age, is it?
Now, as an adult, I can completely understand why some parents (and kids) would rather not have the California dream girl in their homes. Barbie isn't particularly diverse, her body type isn't attainable (or admirable) and she certainly doesn't look like any of the girls I hang out with now or as a child.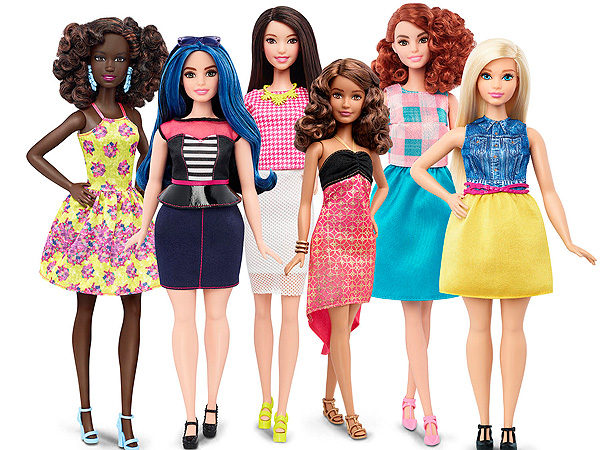 And since Barbie first hit the shelves in the 1950s, she's held steadfast to her bright blonde hair and insanely inaccurate proportions… until now.
Barbie just got an incredible makeover that has been in the making for the last two years.
As part of Mattel's #TheDollEvolves campaign, Barbie will now be available in three new body shapes—curvy, petite and tall—in addition to the original Barbie.On top of the new body shapes, Barbie lovers will be able to completely customize the rest of the doll—from her skin tone, to her hair colour, to her trendy outfit.
The idea is that this shift to a more inclusive and representative Barbie will help women and girls feel represented while also shifting the ideas we all hold about body standards and what is considered beautiful in our society.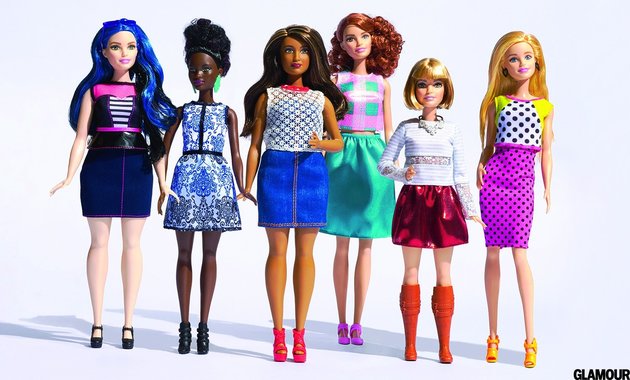 I love this and hope that the #TheDollEvolves campaign will allow more girls to enjoy Barbies like I did as a kid while realizing that there is no one definition of "beautiful"—we are all beautiful because we are different!
Watch the video below and let us know what you think about Barbie's new look!