I am a big fan of Banana Republic. I know that I can always walk into a store, know what to expect, and find something in a classic style at a manageable price point.
Over the last few years, Banana Republic has worked with high end designers to introduce a number of limited edition capsules that have made me fall in love the with the brand all over again. Their work with leading designers means that I can still walk in and find the anticipated and dependable Banana Republic-style pieces, but I've also collected a dress designed by Milly and a blouse by L'Wren Scott. It's sort of like when I order my favourite brunch dish, Eggs Benedict, but a restaurant interprets it and serves it in a fantastic and unexpected way (smoked salmon perhaps?).
This week, Banana Republic and Finnish fashion and design house Marimekko announced the Banana Republic Marimekko Collection – a limited-edition capsule that uniquely marries Banana Republic's modern, American style with some of Marimekko's most iconic textile designs – offering a spirited collection of dresses, separates and accessories for women that will make your summer wardrobe pop.
I had a chance for a sneak preview and I know I'll be adding a little Banana Republic Marimekko to my Summer wardrobe. The pops of colour and patterns and the all-natural fabrics have me swooning. Which piece would you choose?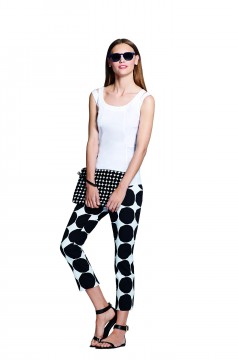 Hampton Pant in Kivet Print $95
Clutch in Kivet Print $50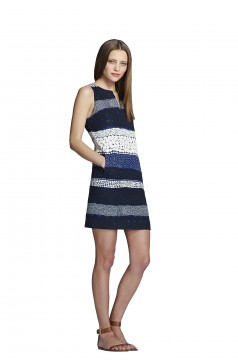 V-Neck Shift Dress in Jurmo Print $160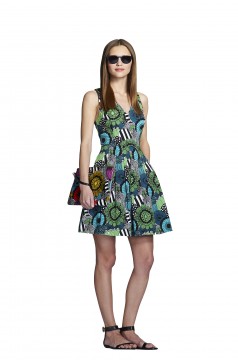 V-neck A-line Dress in Siirtolapuutarha Print $160
Clutch in Siirtolapuutarha Print $50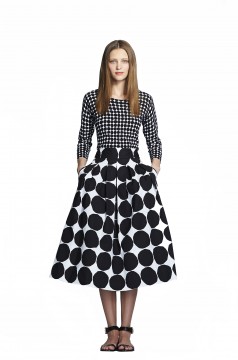 Crew Neck Sweater in Kivet Print $85
Mid-length Patio Skirt in Kivet Print $124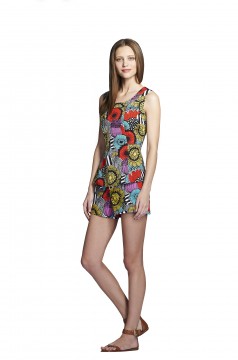 Peplum Top in Siirtolapuutarha Print $85
Hampton Short in Siirtolapuutarha Print $68
The collection will be available for purchase exclusively at Banana Republic retail locations across Canada and online at Banana Republic beginning May 22.