Written by Kait Fowlie
One way to make Valentine's Day really special for your kids? Think outside the box and treat them to something a little more interesting than a bag of foil wrapped hearts. (Added bonus: no sugar-induced crazy time. Win win!) Here are 6 fun ways to celebrate Valentine's Day without the chocolate hearts!
An afternoon crafting session
Ah. The gift of your time. The most love-filled gift of all! Since February 14th falls on a Saturday this year, chances are you can carve out some time for a crafting session. Celebrate the season by clearing the kitchen table and gathering up some festive craft supplies. Make a garland to display those Valentine's your kids accumulated at school or a Valentine branch-bundle tree. Or, any one of these super simple rainy day crafts.

Morning post-it mirror surprise
Make like Santa and stay up a little later the night before to make this awesome post-it mirror surprise for your kids to wake up to. Stick pink post-its in a heart formation all over their bathroom mirror, each one listing a reason your kid is special. Check out how it looks and give it a try!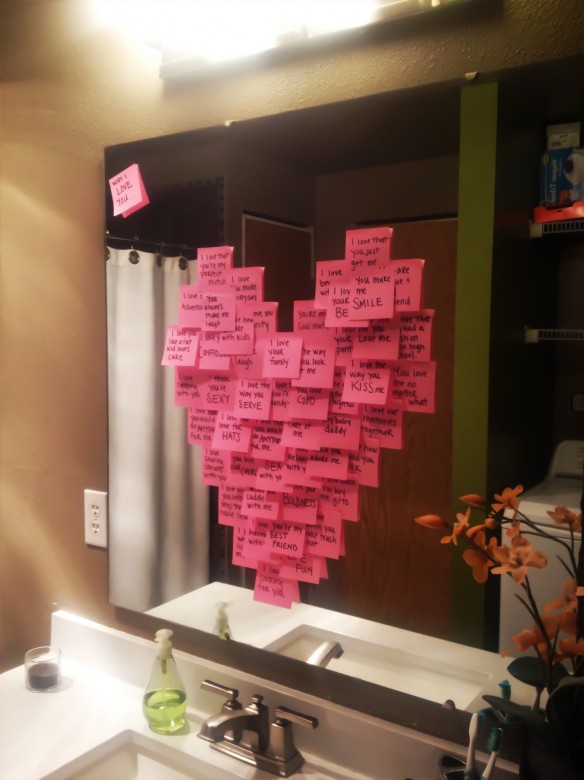 Fortune teller Valentines
Valentine meets cootie-catcher in these interactive cards for kids, courtesy of Bunch Family. Make the fortunes within loved themed – get creative. Come up with some Valentine's Day puns or lines (ie – beneath a picture of a bee, the fortune might be "honey, you'll bee mine") Get cheesy. Your kids will love it.
Friendship bracelet
You probably tell your kids you love them often – but how often do you tell them you like them? Friendship bracelets are the best kind of jewelry to give a kid on Valentine's Day! Dandee-Designs blogs has a free printable template  for printout bracelets with a Valentine's greeting. (These are also fun for kids to make for classmates and pals.)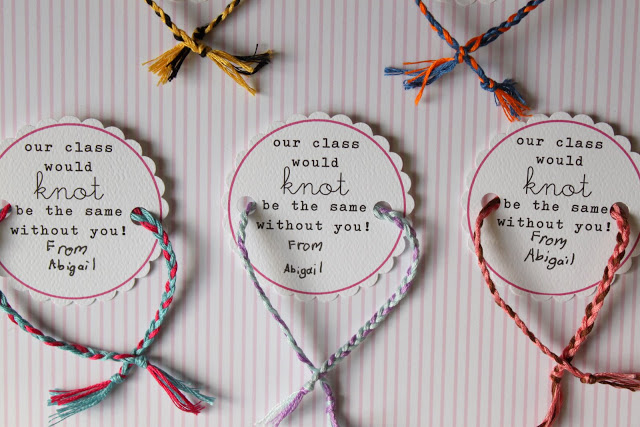 Heart house hunt
Host a heart scavenger hunt in the house. Set aside some time to hide paper hearts all over your house, Easter egg hunt style, for your kids to find. Give the kids a set amount amount of time to find them all. The kid who collects up the most gets a prize.
Sweet-as-pie-breakfast
Start off the day with a sweet breakfast treat that isn't actually candy in disguise. Well – lets just say these DIY pop tarts are less sugary and preservative-filled than the store bought ones. Pie dough, a simple fruit preserves recipe and a heart-shaped cookie cutter makes it easy. Pair these with some fruit and it's a balanced breakfast. Ish.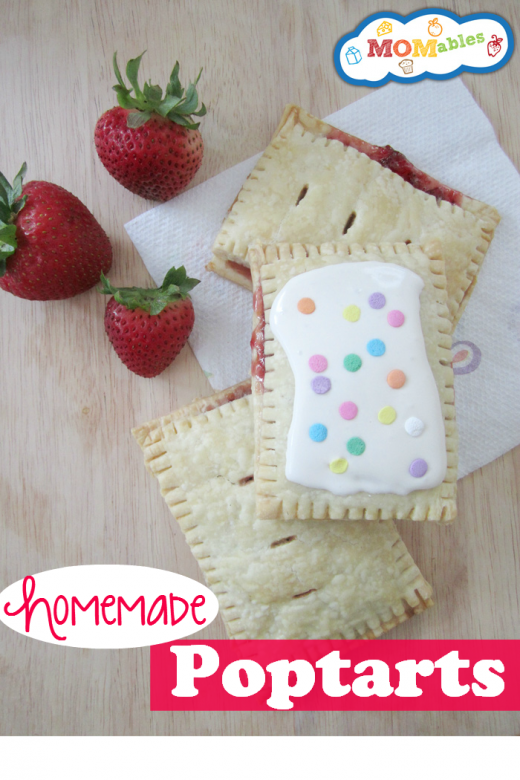 Can't last the day without candy? Splurge on some homemade chocolate love. The real good stuff. Here's a quick and dirty recipe for a Valentine's dessert you will not regret.