I've tried facial masks made with Hungarian Moor Mud or Dead Sea Mud. I've tried seaweed products and all sorts of essential oils. Now Active Charcoal seems to be the ingredient that is popping up everywhere. It isn't actually a new discovery as it's been on the Asian beauty market for centuries. But it's starting to appear in brands we're more familiar with here as researching done on other cultures beauty rituals has become such a treasure trove.
Charcoal is a detoxifying ingredient for the skin that helps purify the skin. It's ideal for all skin types but in particular, oily skin types have noticed the benefits.
Here are a few we've discovered…
The Body Shop Himalayan Charcoal Purifying Glow Mask: I fell in love immediately with this Ayurvedic inspired clay mask. With a minty sensation, you can feel the mask draw out the icky-ness as it dries. It's a little messy to apply like other masks but definitely worth it. Once rinsed away, we're left with smoother skin and the tightening of pores. This mask is infused with bamboo charcoal, green tea leaves, and organic Community Trade tea tree oil.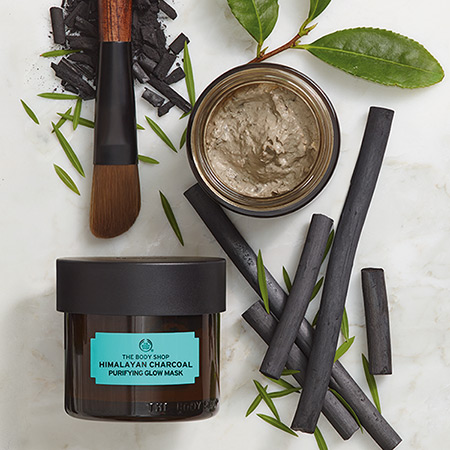 Garner SkinActive Clean & Purifying Oil Free Cleansing Towelettes: These wipes are the ultimate lazy person cleanser (my teens love cleansing towels) and perfect for travel. The charcoal-infused wipes easily removes dirt from your skin and will also control unwanted shine on your face without drying. The line also includes a Clean+ Blackhead Eliminating Scrub.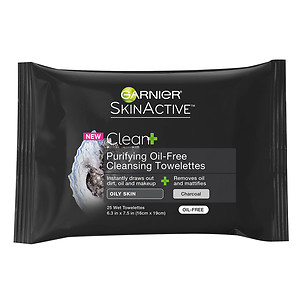 Holika Holika Smooth Egg Skin Egg & Charcoal Soap: This popular Korean beauty brand's egg shaped facial soap comes in a cute egg carton. The soap has egg white so you can lather up while the charcoal helps absorb sebum and soothes trouble skin.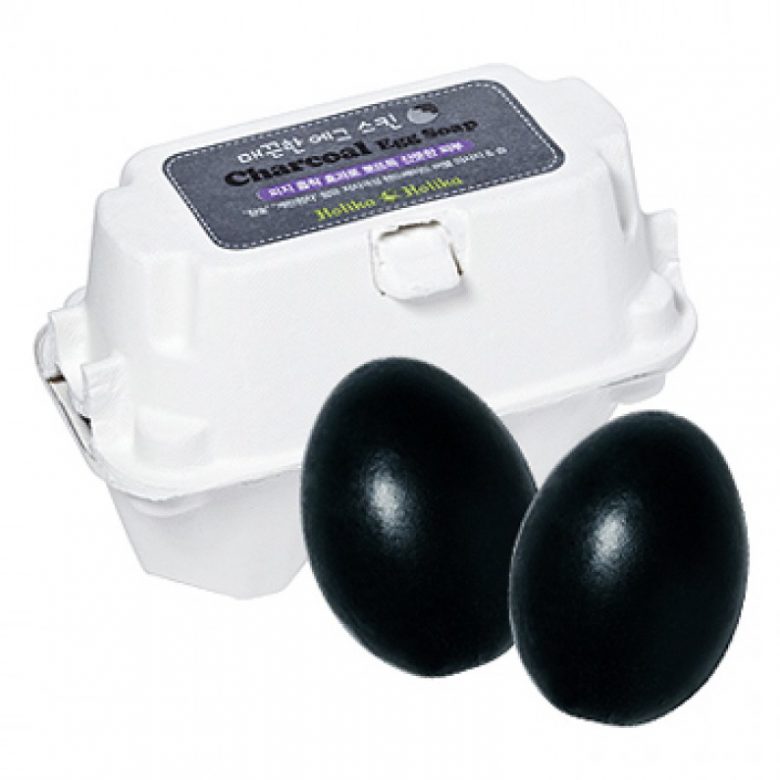 Biore Deep Pore Charcoal Cleanser: This easy-to-use cleanser in a pump bottle is handy and a little goes a long way. The refreshing feeling after cleansing is bliss for congested skin and the price is right. If you're a fan of pore strips ( I'm not since I haven't had success with others due to the sensitive nature of my skin type) they have those as well. The strips pull out blackheads after 10 minutes of letting it sink in.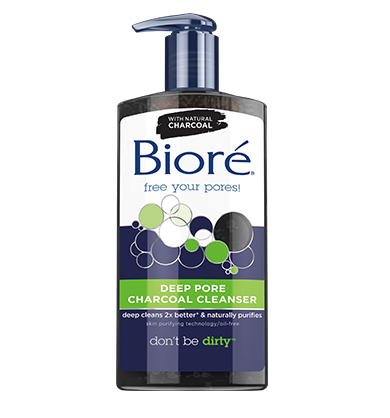 Village Juicery  Charcoal Juices: These are all the rage from various cold-press juice companies. However, it doesn't come cheap, ranging from $8 to $12 for just a small bottle of the beautiful black concoction. While active charcoal doesn't really have a taste, it can be added to other fruit and veggie juices and claims to be a detoxifier (but we're still waiting to hear the verdict on this one by the doctors and specialists). FYI apparently, hospitals use activated charcoal when treating poisoning by trapping toxins from your body. We've tried this one from Village Juicery that's made with virgin coconut shells that are burned at high temperatures to create highly absorbent carbon. Considered a detox, it also includes Ontario Spring Water, Lime, Lemon, Grapefruit, Orange, Raw Honey, Milk Thistle, and Nettle Leaf.