Looking for a wonderful tradition to start with your family this holiday season? Why not throw on the aprons, bust out the icing and decorate your very own gingerbread house! They make a wonderful centerpiece for your holiday dinner or party and when you finally decide to dig in, there is nothing more "holiday" than a tasty piece of gingerbread.
We've rounded up some of the best gingerbread houses online to give you a bit of inspiration. But don't be intimated. Decorating can be a cinch with a bit of icing, candy canes and an assortment of candies. Crunched for time? Grab a gingerbread house kit and you are on your way.
Mini Gingerbread Houses
These teeny tiny gingerbread houses make the perfect addition to a delicious cup of hot chocolate. Great for a holiday party or just for a fun afternoon with the family.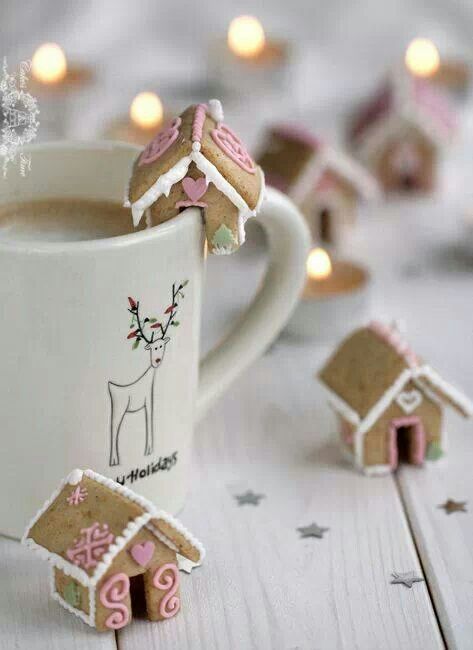 Image via Pinterest
Icing-Only Gingerbread House
Using just icing, this gingerbread house is simplistic but adorable. The red faux-wood door and the climbing ivy are the perfect touches to finish off this gingerbread house.
Hobbit Gingerbread House
For all the Lord of the Rings fans out there, this gingerbread house is made to look just like the home of Froddo Baggins. Inspiration tip: use sliced almonds to make a flagstone walk way.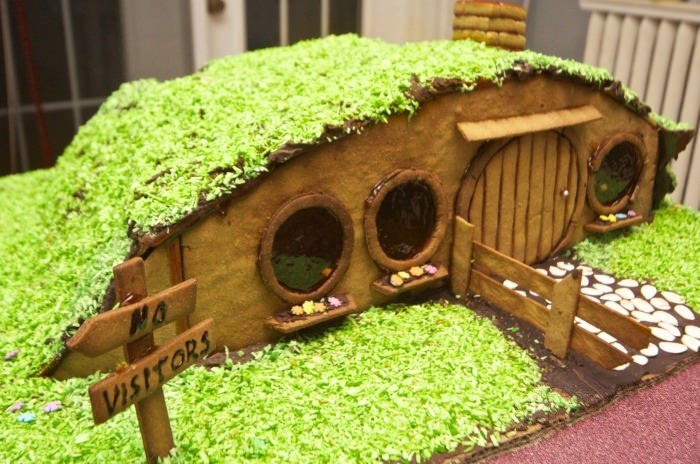 Image via Pinterest
Candy Covered Gingerbread House
Bust out the Smarties and M&M's for this all-over candy look. We love this colour coordinated look, but a rainbow candy house would be a great way to involve the kids and let them have a bit of fun.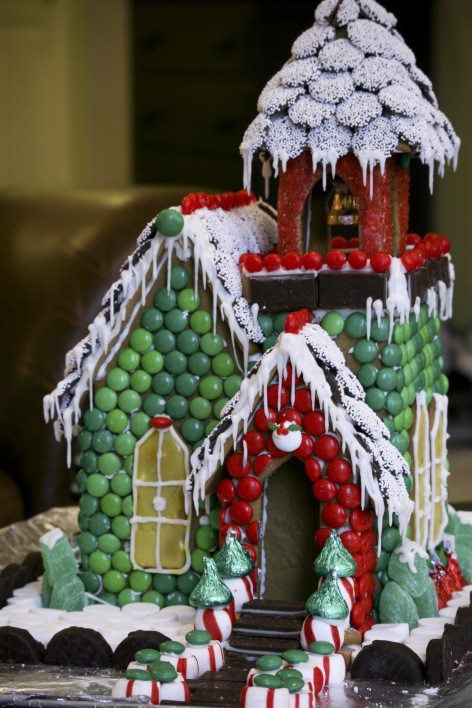 Image via Pinterest
Winter Wonderland Gingerbread Hosue
This two storey gingerbread house is all about the intricate piping details and candy cane columns. The windows are made using crushed caramels, giving them that "someone's home" glow.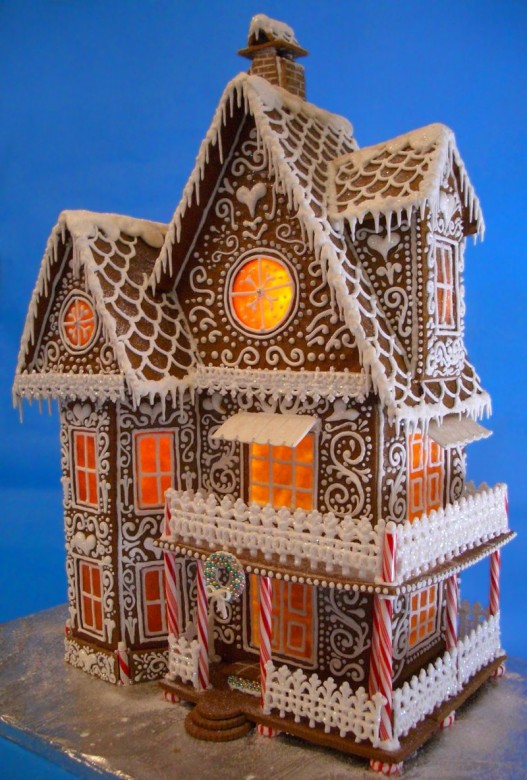 Image via Goodies By Anna
Gingerbread Carousel
A fun alternative to the typical house, this whimsical gingerbread carousel requires a horse cookie cutter, candy canes and red and white gum drops.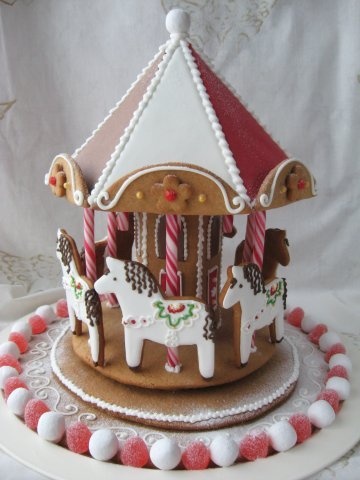 Image via Youtube 
Gingerbread Village
An entire village in a single gingerbread creation, we can't get over this amazing gingerbread village. Using icing to create snow topped roofs and various candies to decorate each door, this gingerbread village is reminiscent of a picturesque ski village.
Image via Pinterest
Gingerbread Log Cabin
This blue log cabin would not look out of place up north in the Muskokas. All it's missing is an adorable chimmey, puffing out spun sugar!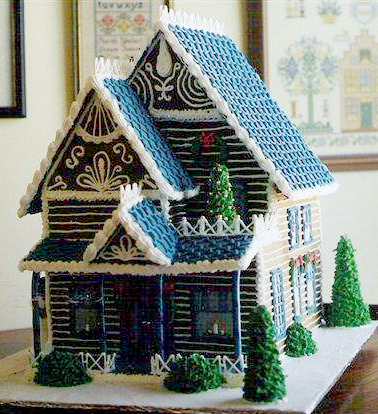 Image via Top Tenz
DIY Gingerbread House
Can you believe that this gingerbread house was made from a DIY kit? There really is no limit to what you can do with a bit of imagination.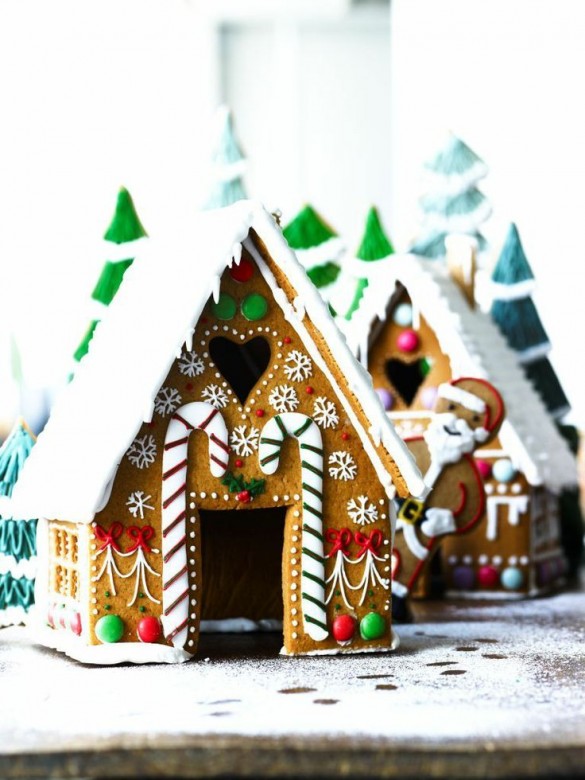 Image via Biscuiteers
Winter Fairy Gingerbread House
For the little girl in your home, this pink, sparkly gingerbread house is perfect for all the winter fairies out there. There is even a great online tutorial to create the most twee gingerbread house out there.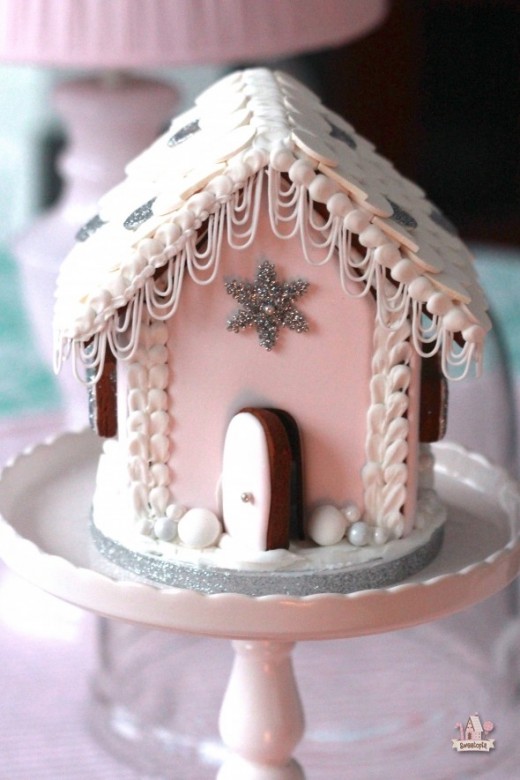 Image via Sweetopia