We've always given my kids advent calendars to help count the days to Christmas—usually a chocolate variety of some sort that begins on December 1st.
It's a tradition that we love. But it's not just for kids nowadays—more and more calendars are being created for adults each year. And let's face it, sometimes us grown-ups want something a little more exciting than chocolate. From makeup and beauty products to candy and booze, there's enough on the market to cater to everyone.
Here are the top 10 we've come across (plus a bonus extra if you can get your hands on it) that are sure to brighten up the days leading up to holidays!
1) THE BODY SHOP has two different versions to give (or keep). The 24 Days of Beauty is a great introduction to The Body Shop filled with mini essentials. But the 25 Days of Game-Changing Adventure Ultimate Advent Calendar (below) is extra, in a good way! Filled with classics and new products, like the must-have Japanese Matcha Tea Pollution Clearing Mask to Vitamin E Day and Night Creams to Matte Liquid Lip, it's a real treat. ($139, available at TheBodyShop)
2) L'OCCITANE's "Signature Advent Calendar" is a very luxurious way to count down the days. Each door opens up to one of their most popular beauty products including Shea Butter Hand Cream, Citrus Verbena Shower Gel, Aromachologie Relaxing Shower Gel and more —all in travel size. ($69, available at L'Occitane)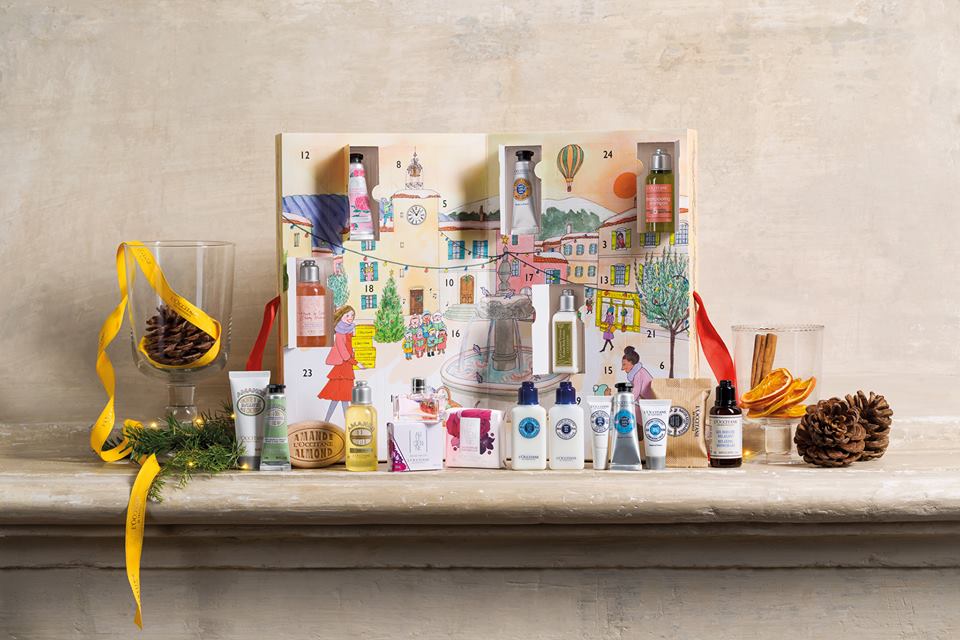 3) SQUISH CANDIES are not your usual sweet treats. Think Prosecco Gummy Bears, Mystical Mermaids, and Gingy (we LOVE Gingy!) Founded in Montreal, this artisan candy company crafts their candy from the highest quality ingredients with real fruit extracts and no artificial flavours. Their advent calendar features fresh gummy for the festive season. and you can find them online and at specialty boutiques. ($29, available from SQUISH)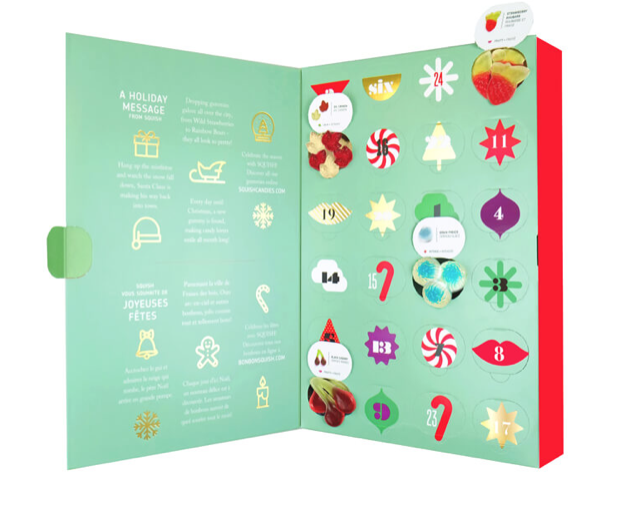 4) Behind every door is a single serving of a DAVIDs TEA best seller and limited edition holiday teas. The calendar includes the gorgeous Glitter & Gold, Cream of Earl Grey, White Cranberry Bark, Saigon Chai (my favourite), Caramel Shortbread and many more. ($45, available at David's Tea)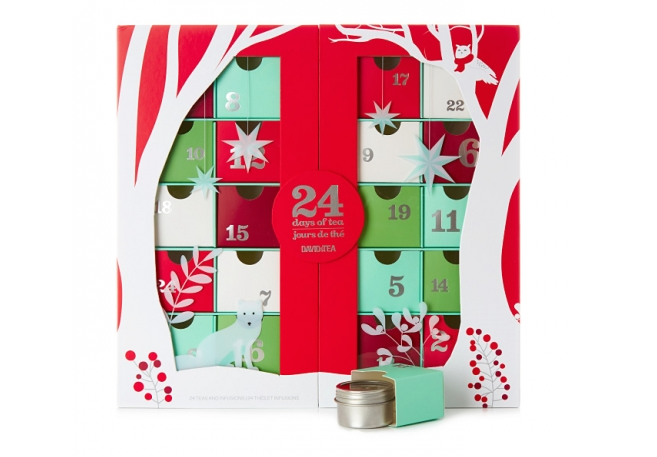 5) Ginvent Calendar Christmas wouldn't be Christmas without a festive tipple. And if you love gin, we've got the advent calendar for you. Drinks by the Dram has partnered with Gin Foundry to create the Ginvent calendar. Behind each window is a 3cl sample of delicious gin—maybe just wait until after the school run to crack them! ($173.53, available at Master of Malt)
Or if you really, REALLY like scotch, you can purchase The Scotch Whisky Advent Calendar, available here. ($449.95—well, it is Christmas)
6) CRAFT BEERADVENT CALENDAR is a real hit for those who enjoy craft beer! When it was first introduced into in 2012 it became an instant hit (no surprises there). The calendar is filled with a great variety of strong ales, imperial stouts, porters, bitters, blond ales, with a total of twenty-four unique beers specially selected for the yuletide season. (approx $140, online ordering has closed but some available in stores)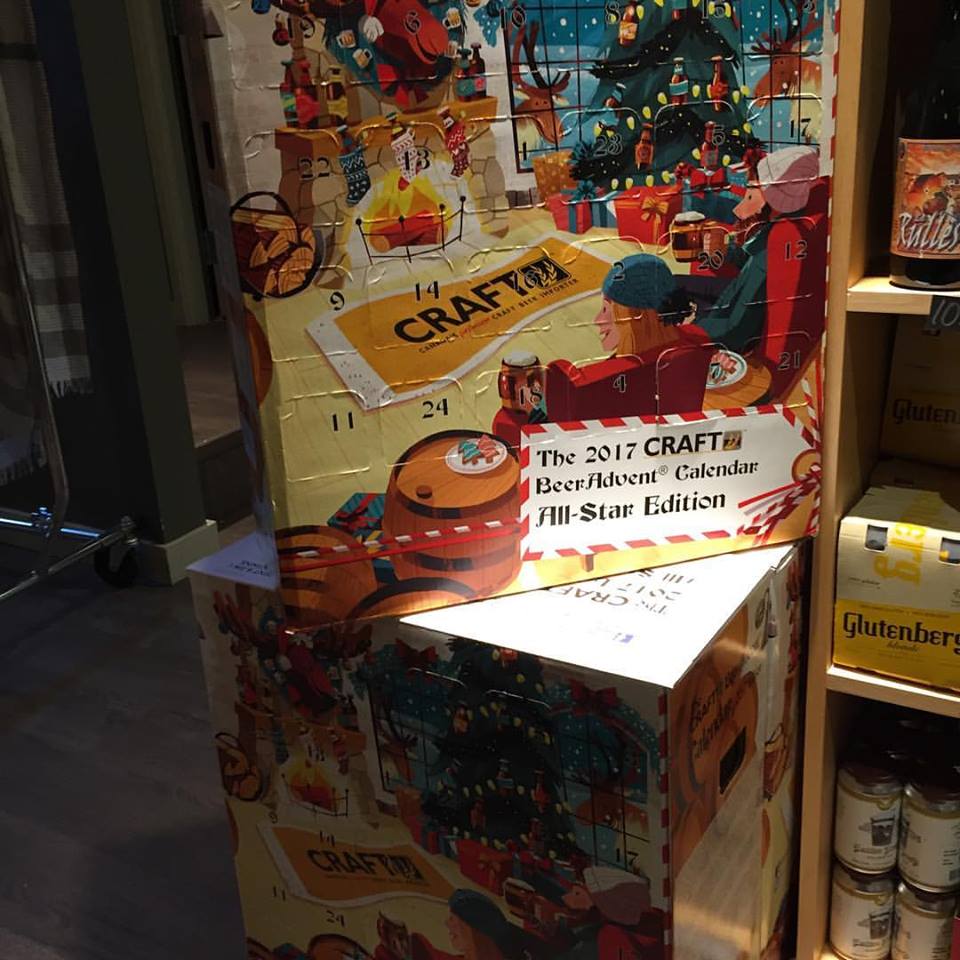 7) If you're going to do a chocolate advent calendar, at least do it right. PURDY'S CHOCOLATES Bright Lights Advent Calendar has a tasty, festively foiled chocolate perfect for the office. The set includes milk and dark chocolates and a sweet selection of their customer favourites. ($25, available at Purdys)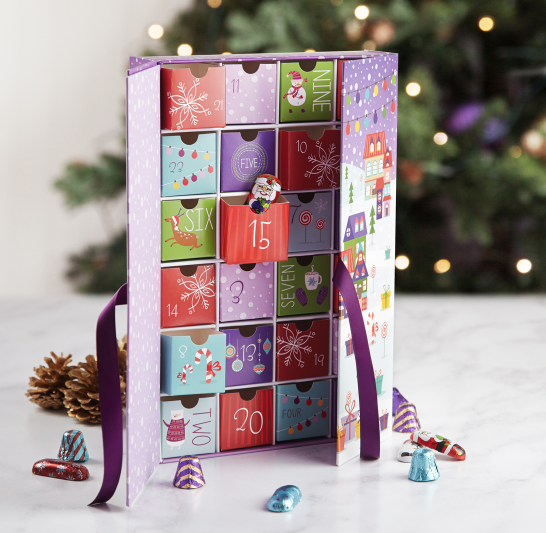 8) CHARLOTTE TILBURY's Naughty & Nice box tucks away twelve best selling fan-favourites from this highly coveted high-end beauty line. The selection includes full and mini-sized products each day. The design is gorgeous but it won't come cheap. Still, at least you'll have all the products to use long after Christmas! ($250, available at Holt Renfrew).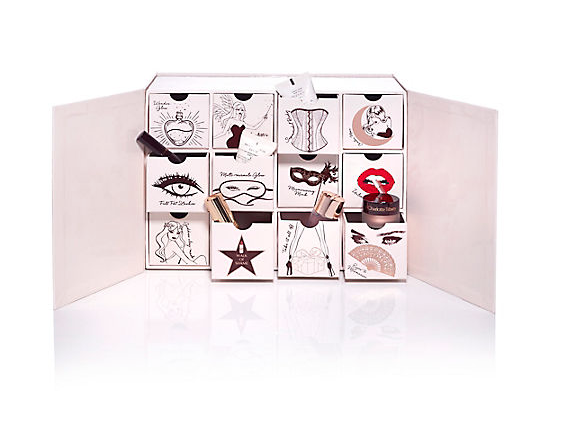 9) DIPTYQUE—makers of luxury candles and body care—brings the brand's most iconic scents to this calendar. A unique selection of minis includes skin and body care productions, mini candles and large candles. It's extravagant, but a gift that has the wow factor. ($525, available at Holt  Renfrew)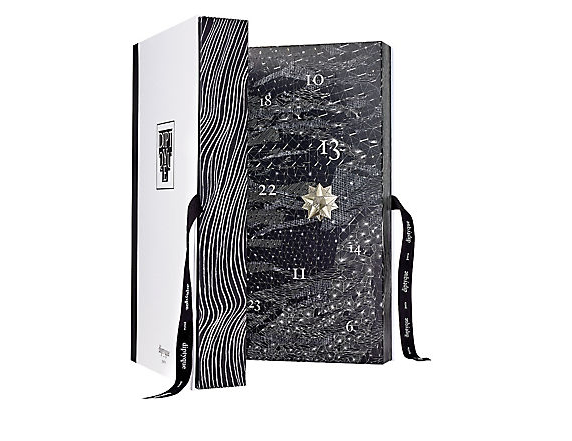 10) Indigo's ICON Advent Calendar is great if you want to fill the little cubbies with your own trinkets, notes, and treats. So sweet! ($74.62 available at Indigo)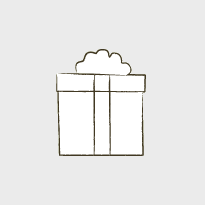 BONUS Calendar: This CHEESE ADVENT CALENDAR from So Wrong It's Nomis a dream come true . . . if you can find a way to get it from the UK. This incredible selection opens doors to such popular brands as Applewood, Mexicana and Jarlsberg. The company is working on getting it here so keep your eye on their site. In the meantime, it's time to call in some favours from your British relatives. ($8, Asda)