This is great news! Nickelodeon Publishing has announced that many of our favourite children's titles will be made available to Kobo Readers worldwide! More than 250 top eBook titles from iconic children's series including Bubble Guppies, Blue's Clues, The Backyardigans, Dora the Explorer, SpongeBog SquarePans, and Teenage Mutant Ninja Turtles are now available.
Readers an enjoy the illustrated books on Kobo devices (like the full-colour Kobo Arc 7HD) or via reading apps available for most popular tablets and smartphones.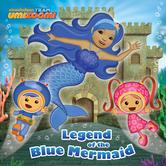 "Given the global popularity of their reading devices, we are excited to launch Nickelodeon eBooks on Kobo," said Paula Allen, Senior Vice President of Global Publishing, Nickelodeon. "At Nickelodeon, our books extend the storytelling and educational curriculum featured in our award-winning programming. We're delighted that kids and parents can enjoy reading and learning together on Kobo devices."
In addition to this great news, Blue Apple Books has also signed on with an exclusive agreement to offer select  children's book titles with Kobo. For the next six months, readers can now enjoy books such as Bear in Underwear, Lucy Rescued, and How the Meteorite Got to the Museum. These beautifully illustrated, colourful picture books are ideal for family reading time. This is the first ever collection of ebook formatted titles by Blue Apple Books.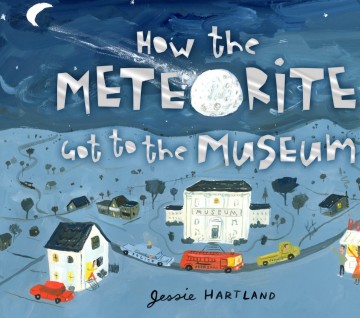 The company launched in 2003 and publishes 40 titles per year for children under the age of 10. High-profile titles include New York Times bestseller Broadway Barks by Bernadette Peters, ALA Notable selection Do You Know Which Ones Will Grow? by Susan Shea and illustrated by Tom Slaughter, Jessie Hartland's Museum series, books by DwellStudio, and Deborah Zemke's popular Doodles for Breakfast, Lunch, and Dinner placemat series, which boasts over 700,000 copies sold.
The Kobo's Kids Store, which offer nearly 100,000 titles, makes it easier to find the next great book for children and young adult Readers, with the latest bestselling series, Read Along books, and colourful picture-books. Kobo offers parents the ability to set up dedicated accounts for their kids so that they can safely explore the amazing books within the Kobo eBookstore. Kobo gives parents the ability to set spending allowances for their kids, pre-select eBooks, and adjust search settings to keep their kids reading safely.
Parents can also set reading goals for kids and track their progress with engaging reading stats – all features designed to make eReading an educational, fun, and friendly experience. The dedicated Kids' Store is currently available in North America.
Visit KoboBooks.com for more details.