The world-renowned Wildlife Photographer of the Year Exhibition (WPY) opens at the Royal Ontario Museum (ROM) in Toronto this weekend, featuring 100 breathtaking images on tour from the Natural History Museum in London. Making its Canadian debut, the exhibition includes photos captured by the finalists and winners from the world's most prestigious photo competition of it's kind.  Now in it's 50th year, the competition draws entries from both amateur and professional photographers as well as children. The competition draws over  40,000 entries from around the globe each year.  The images shown in the exhibition are selected by an international panel of judges based on creativity, artistry and technical complexity.
The exhibition is set in the Garfield Weston Exhibition Hall, where the images are displayed in custom light boxes that illuminate in the darker surroundings capturing nature's most thought-provoking images in an intimate space. The photos are displayed in categories including Earth's Diversity, Birds, Invertebrates as well as age categories like 10 years and under.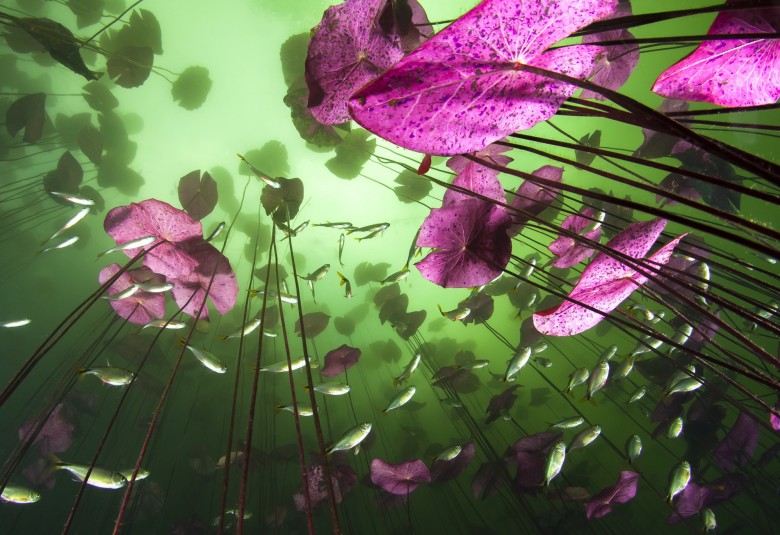 The exhibition also includes family-focused learning activities and special events. Families are encouraged to look for special icons along the exhibit floor for directions on how to enhance their experience while viewing the award-winning images. A great example is the interactive component located directly in front of 10 year old Leon Petrinos' (Greece) image "Watchful Cheetah" that offers insight into a photographer's range to the subject matter.
The Nature Reserve zone offers a program space where school groups can meet with the ROM's experts and learn about the world we live in. The ROM has also partnered with nature, wildlife and conservation organizations to bring awareness and offer other ways to connect to the natural world.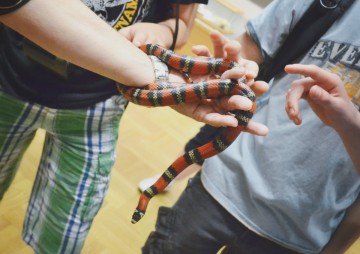 As the holidays approach, the ROM has several events to tie in with the exhibition. ROM For the Holidays (Dec. 26 to Jan. 4) features this exhibition with a jam-packed schedule including daily activities, games, and live animal visitors, making this a great destination in the city for families.
During the exhibition there are various workshops and events planned. On opening weekend (Nov. 22 & 23), families are invited to explore WPY and take your own photos as incredible live insects, mammals and reptiles will be visiting. There are opportunities for people to take part in specialty workshops including Instagram 101 (Jan 24 & 25, 2015) offered by the experts at the Canadian Geographic.
The Wildlife Photographer of the Year Exhibition runs from November 22, 2014 to March 22, 2015. For more information visit www.rom.on.ca