It's time to join another Mario party but this time you'll find some new fun things in the latest in Nintendo's Mario Party 10!  All your favourite characters are back from Mario, Luigi, Princess Peach, Toad, Donkey Kong, Yoshi and others! But this time Bowser is a real hit! After spending March Break with our 10-year-old kid reviewers (and crashing the launch party), we have several reasons for why you should add this game to your roster.
The biggest draw is the ability to be BOWSER—hands down. The kids had a blast taking turns! There are three different ways to play…
There are three modes to playing this game: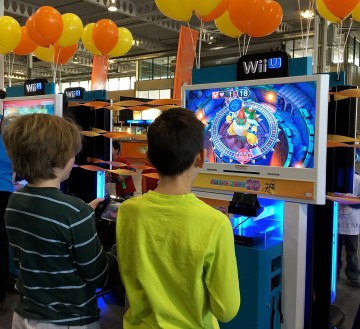 BOWSER PARTY MODE: One player is Bowser (on the GamePad) and plays against the other players (on Wii Remotes) aka "Team Mario" (this was the highlight for our little kid tester). The player who gets to be Bowser has to try and destroy the other players along the game board. Each player on Team Mario takes turns to roll the dice and move the team ahead. Then Bowser rolls four dice all together to move forward. The objective here is to race to the end of the game board before Bowser does. But if Bowser catches up then players are launched into a mini-game (a game within the game). Dice rolls are totally random and there's no skills required to play this part of the game.
MARIO PARTY MODE: This is the mode we're already familiar with. Here is where up to four players can play together taking turns as Captain and collecting stars on the game board. When it's your turn you are in control of everything and responsible for every move with your group. Within this mode there are mini-games that are quite fun. There are several scenes including Whimsical Waters, Haunted Trail, Airship Central to play the mini-games (cute soccer game here!) and easy to learn.  The kids love the mini-games!
amiibo PARTY MODE: This mode uses the new tech figurines to activate characters by touching them on the Wii U GamePad. In this mode, you can play a variety of games but you definitely need the amiibo to play. The objective in this mode in Mario Party 10 is to collect special stars with coins. We have two amiibo recently added to our growing collection. What is it? The figurine can be used to give an additional level of play on games that have the option. Pretty awesome! The kids are still exploring what the amiibos can do but so far they love this mode… although the kids have laid claim to their individual amiibo and not letting others play them when they visit. lol. The amiibo can only be used on the Wii U gaming system withe the GamePad. A new set of amiibo called the Super Mario series has also launched simultaneously with this game. The set features the debut of Toad, as well as new designs for Mario, Luigi, Bowser, Princess Peach and Yoshi. Check for the Mario Party 10 bundle offer.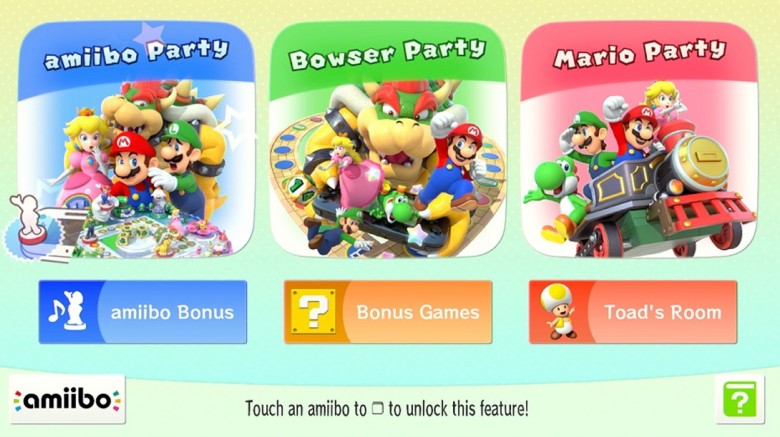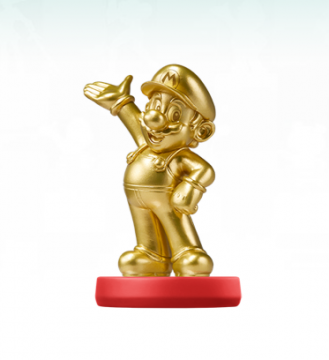 Little guy and his friends say they LOVES the new Mario Party 10 as you can do more stuff on it and it's fun! The kids really love being Bowser which is different from the other versions and for that reason it was enough for this game to make it into our play list. Solid.
Mario Party 10 for Wii U is now available in stores, in the Nintendo eShop and at Nintendo.ca .  Wii U features parental controls as well that let adults manage the content their children can access. For information about this and other features, visit nintendo.com/wiiu
For die-hard fans, take note! On April 10 Nintendo of Canada will launch the Super Mario series Mario amiibo—Gold Edition figure available at retailers across Canada.