Have you heard of Wattpad? Over the last few years, the self-publishing site and app have been growing with authors, famous or otherwise, from around the world taking to this sharing platform. Since its launch in 2006, the Toronto-based site now offers readers millions of books available for FREE download right onto their tablets and mobile devices (no eReader required).
You've got all the genres covered—thrillers, romance, sci-fi, young adult, fiction and much more. Aside from people like you and me, who may be aspiring authors, you'll also find Margaret Atwood who is known to use Wattpad to collaborate on new fiction here. It's a great find!
Publishers are also keeping an eye on Wattpad authors for the next big hit. If you scour the internet you'll find many stories including Abigail Gibbs, who at 18 years, was secured with a contract through HarperCollins in Britain for her book The Dark Heroine.
What I also love about this site is that often authors have the option to add updates and new chapters to their stories creating this hunger for more reading.  They've also built a community where readers can leave thoughts and offer feedback to the authors.  I've downloaded several titles to my iPhone and can  read them offline when I'm commuting on public transit. I mentioned that they are free, right?
If you haven't checked it out yet, download the app and here's a  list of popular reads to get you started…
Spray Painted Bananas written by Emily Benet (2M readers to date) : is a romantic comedy about Amber, a broke temp working in a catering firm in London, who after one too many evenings scrounging free wine from wacky art gallery openings with her best friend Farrell, decides there's no reason she can't become a conceptual artist herself. This book explores love an ambition with the touch of absurd and plenty of bananas.
Divorced, Desperate and Delicious written by Christie Craig (1.4 M readers to date) . Ever since photographer Lacy Maguire caught her ex playing Pin the Secretary to the Elevator Wall, she's been content with her dog Fabio, her three cats, and a vow of chastity. But all of that changes when her dog drags in a very desperate, on the run detective who decides to take refuge in her house.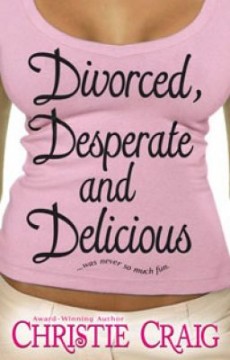 Short Stories by Paulo Coelho (2.2M readers to date) is a collection of shorts stories that share wisdom and thought inspiring reads that are great for the soul.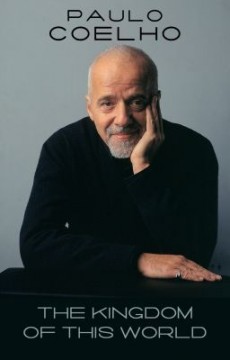 Meeting Ellie by Kyle Kay (11.6M readers to date). Ellie Coleman comes from the poor side of town. When she becomes best friend with Knox Hendrix, quarterback at Ole Miss and the pride of Stanford her life changes. Used to being ignored by the town and her parents, she finds herself opening up to Knox and his family. When Knox has to leave for school he asks her to go with him. Eventually she leaves to make it on her own, sick of her parents and her home town. Four years pass and she fights her way to get a job as an intern as ESPN television. Knox comes to the station for an interview and sees the girl who ran away with his heart.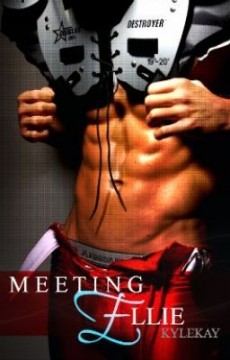 The Cheaters Club by Rebecca Sky (3.5M readers to date). After getting his heart broken, the last think Finn Hudson thinks about is joining a club of men who specialize in seducing women. But when given a bet he can't refuse, Finn finds himself over his head in the game called love.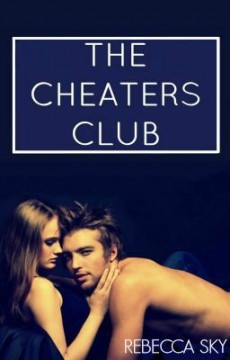 The Happy Zombie Sunrise Home written by Margaret Atwood and Naomi Alderman (1.1M readers to date). Okie's fifteen. She lives in New York. She's got a few problems; she's failing geography, her dad's a wimp, and her mother, Sumatra, is a stone cold bitch. But things get a  lot worse when sumatra turns into a zombie and eats Okie's Dad! Clio, Okie's grandmother, lives in Toronto; but since the zombie apocalypse, Toronto's a lot further away than it use to be.  This unusual partnership of authors offers a story that encompasses love, death, sex and the meaning of family while convincing you to keep ready supplies of rhubarb and mini-wieners in your freezer at all times.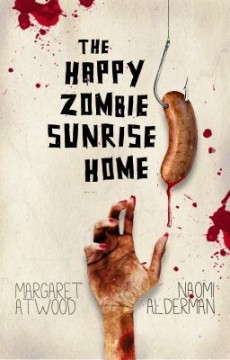 Uglies written by Scott Westerfeld (1.9M readers to date). Everybody gets to be supermodel gorgeous. What could be wrong with that? Tally is about to turn sixteen, and she can't wait. Not for her license — for turning pretty. In Tally's world, your sixteenth birthday brings an operation that turns you from a repellent ugly into a stunningly attractive pretty and catapults you into a high-tech paradise where your only job is to have a really great time. But Tally's new friend Shay isn't sure she wants to be pretty and wants to run away to the outside world. Tally has a choice to find her and turn her in or never turn pretty at all.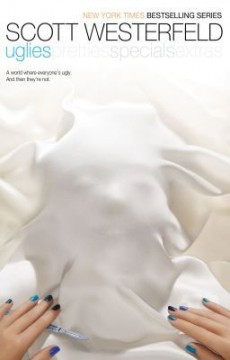 Deadly Stillwater written by Roger Stelljes (951K readers to date). Two girls gone…and abduction is just the beginning in a case of betrayal and revenge that will ultimately strike at the soul of the St. Paul Police Department. The ruggedly handsome Mac McRyan, a fourth-generaiton cop, is faced with a complicated brazen daytime kidnapping, a media storm surrounding the case, and political scrutiny.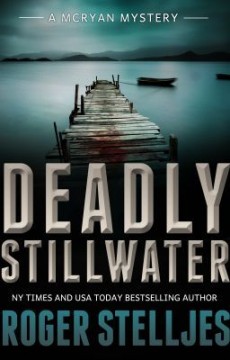 Darkness Girl: Trickster God by Sam McGregor (5.5M readers to date). Regan's unique talent for murder makes her a perfect assasin. After a lethal encounter leaves her broken body washed up on a each, she finds herself adopted by a group of teenage bodyguards. She doesn't intend to stay for long, but soon Regan finds herself faced with a choice: become a hero or stay a villain.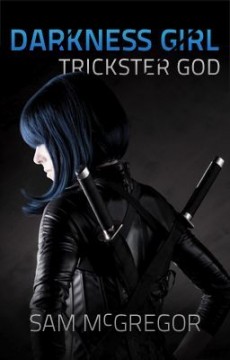 True North written by Blond & Dangerous (2.1M readers). Emily is running from fame. Once a worldwide singing sensation, she has spend the last five years hiding from her past in a tiny mountain town. Enter Norht, the bearded man Emily almost runs over on a remote road. Staring and exhausted, he has no memories and nowhere to go. As North moves into Emily's home, the gentle giant begins to give Emily back her sense of hope and diretion. With North's past a mystery and Emily's past a tragedy she's desperately fighting to keep hidden..will she accept his love once she discovers who he truly is, or run again?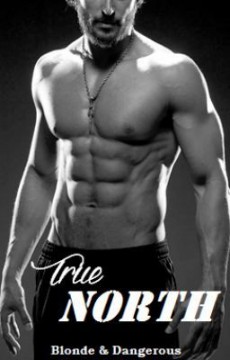 Have you discovered any great reads on Wattpad? Or if you've self-published I'd love to know what you've done! Let me know in the comment section below!