Let's get right to what's new and worthy of your time and sanity on Netflix this month. Yes, we need are in survival mode because of March Break, am I right? We're not talking about shows to keep your little ones occupied while you have five minutes of peace. Nooooope. These shows are strictly for mom once the kids are in bed!
We've been sifting through and uncovering what's new on Netflix. Some are downright hilarious, while others inspire or move us. There's new original content alongside some classic movies that we haven't seen in a while. Get your jammies, popcorn, and bubbly ready and dive right in!
AMY SCHUMER: THE LEATHER SPECIAL: The comic sensation riffs on dating, sex and the price of fame in a provocative night of stand-up at Denver's Bellco Theater. This is a Netflix Original and you know we love Amy!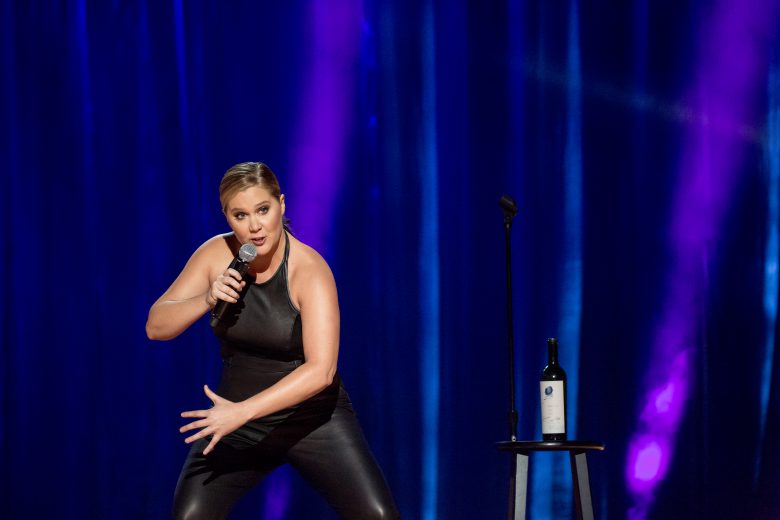 THE ACCIDENTAL HUSBAND: Relationship expert Emma leads a sensible life until she makes the shocking discovery that she's married to a man she's never met. Cast includes Uma Thurman, Colin Firth, and Jeffrey Dean Morgan.
THE WOMEN: After learning that their friend's hubby is having an affair, a group of New York City socialites devise a plan to help their chum win her man back. Cast includes Meg Ryan, Annette Bening, and Eva Mendes.
RIVERDALE Season 1: Archie's got an edge. Veronica's hiding her past. Riverdale is a little darker and a lot more interesting that it was in the days of Archie Comics. The cast includes K.J. Aha, Lili Reinhart, and Camila Mendes.  This is a Netflix Original Series with new episodes weekly (it started last month but we are not-so-subtly suggesting that you may want to catch up on this one if you haven't already)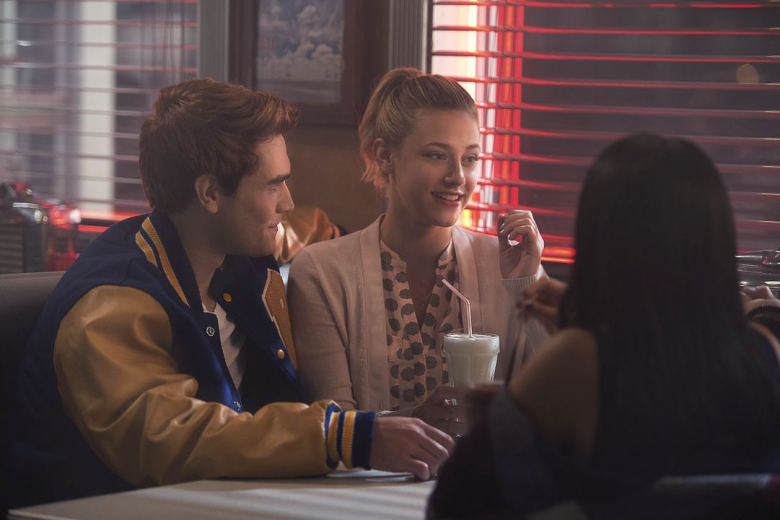 THE NOTEBOOK: Two young lovers are torn apart by war and class differences in the 1940s in this adaptation of Nicholas Spark's best-selling novel. Cast includes Ryan Gosling, Rachel McAdams, and James Garner.
THE PERKS OF BEING A WALLFLOWER: A shy freshman struggling with depression deals with his best friend's suicide and his first love in this engaging coming of age tale. Cast includes Logan Lerman, Emma Watson, and Ezra Miller.
LOVE Season 2: Mickey and Gus face commitment and all that comes with it as they attempt to bring order to their chaotic lives. Cast includes Gillian Jacobs, Paul Rust, and Claudia O'Doherty. Another Netflix Original.
THE SEPTEMBER ISSUE: Get a rare look inside Vogue as the fashion magazine's influential editor and creative director produce the highly anticipated September issue. Cast includes Anna Winter, Andre Leon Talley, Thakoon Panichgul.
17 AGAIN: (available starting March 15) Nearing midlife crisis, thirty-something Mike wishes for a "do-over" and that's exactly what he gets when he wakes up to find he's 17 again. Cast includes Zac Efron, Leslie Mann, and Matthew Perry.
GRACE AND FRANKIE Season 3: (available starting March 24) As Grace and Frankie try to get their new business off the ground, they continue to deal with family issues and rifts between their friendship. This is a Netflix Original.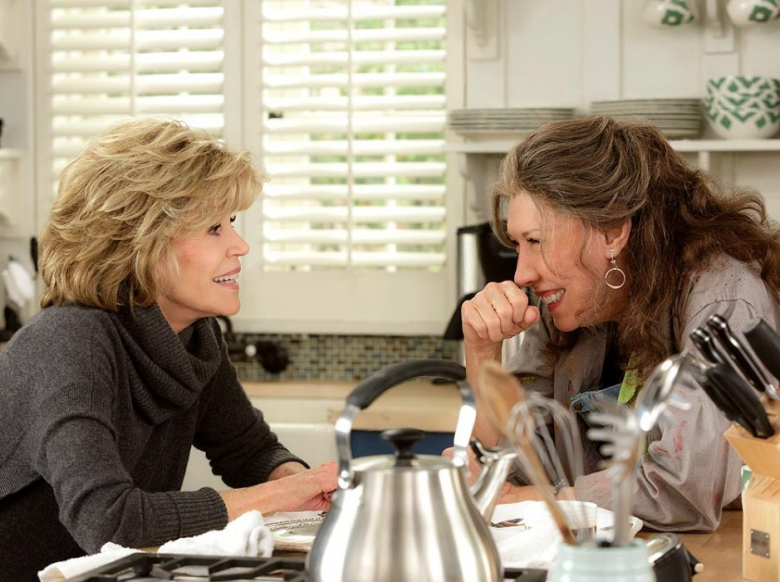 THE MOST HATED WOMAN IN AMERICA: (available starting March 26) The true story of Madalyn Murray O'Hair—iconoclast, opportunist, and outspoken atheist —from her controversial rise to her untimely demise. This is a Netflix Original Film.
THE GRAND BUDAPEST HOTEL: Between the world wars, Gustave H., the concierge at a prestigious European hotel, takes a bellboy named Zero as his trusted protege. Cast includes Ralph Fiennes, Tilda Swinton, F. Murray Abraham, and Mathieu Amalric
If you're really looking for one new show to watch with your little kids, then put JULIE'S GREENROOM on your list. This new preschool series from the Jim Henson Company celebrates performing arts starring and co-created by the legendary actress Julie Andrews. The series features an all-new puppet cast of kids (aka the "Greenies") learning about the arts. The show will include guest stars Alec Baldwin, Tituss Burgess, Idina Menzel, Ellie Kemper among others. This is a Netflix Original launching globally.