I love seeing what people post on Throwback Thursdays and Flashback Fridays on social media networks like Instagram and Facebook. The fashion statements from hair to shoes as well as  favourite moments posted by my friends are priceless! But I wondered the other day about a flashback with books and what was most read when a friend had mentioned a few of her favourites. What were some of the most popular reads in 2011? Remember these?
Divergent by Veronica Roth – The first installment of a publishing phenomenon that took the dystopian young adult book world by storm, which then spun off into a wildly successful global movie franchise.
Steve Jobs by Walter Isaacson– The exclusive biography of a man who reshaped not only how business is done, but also revolutionized personal computers, animated movies, music, phones, tablet computing and digital publishing through his passion for perfection and creativity.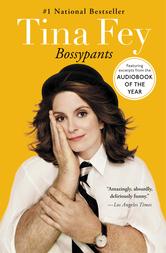 Bossypants by Tina Fey – From her youthful days as a self-proclaimed nerd to her tour of duty on Saturday Night Live and 30 Rock, Tina tells the hilarious story of her life until now.
The Sisters Brothers by Patrick DeWitt – This award-winning tale combines the western and comedy genres, with an unforgettable narrative voice that captures all the absurdity, melancholy, and grit of the West.
A Dance with Dragons by George R. R. Martin – The bestselling title on which Game of Thrones season 5 is based, and one of the most exciting chapters in the epic fantasy saga of our time.
I also remember receiving my first eReader from a friend. It was that Kobo Touch that changed the way I read books. My thoughts initially were awesome I'm saving trees and it will fit perfectly into my work bag. I pretty much thought I was pretty cool since this eReader was chosen as "Editor's Pick" by Wired Magazine. But in just a few quick years, the eReading devices have evolved and continue to offer book lovers an ideal alternative.
Recently launched is the new Kobo Touch 2.0 ($89.99 on market as of September 9 in Canada) that is refreshed with more internal storage memories and battery life — depending on your usage the battery can even last up to two months. I love the fact that it even offers you personalized recommendations.
So after I catch up on those #tbt reads, what new releases am i going to be stocking my Kobo with? Glad you asked!
If You Only Knew by Kristan Higgins – The drama, hilarity and tears of sisterhood are at the heart of this thoroughly captivating new novel that takes a funny, frank and bittersweet look at marriage, forgiveness and moving on.
The Girl on the Train by Paula Hawkins – If you loved Gone Girl, this is the book for you. Three women and three men are connected through marriage or infidelity. Each is to blame for something, but only one is a killer in this nail-biting, stealthy psychological thriller about human frailty and obsession.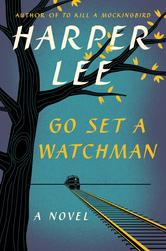 Go Set a Watchman by Harper Lee – A landmark new novel set two decades after Harper's beloved Pulitzer Prize–winning masterpiece, To Kill a Mockingbird. Twenty-six-year-old Jean Louise Finch—"Scout"—returns home from New York City to visit her aging father, Atticus. Memories from her childhood flood back, and her values and assumptions are thrown into doubt.
Work Rules! by Laszlo Bock – From the visionary head of Google's innovative People Operations comes a ground-breaking inquiry into the philosophy of work, and a blueprint for attracting the most spectacular talent to your business and ensuring that they succeed.
The Scorch Trials by James Dashner – The second book in the #1 New York Times bestselling Maze Runner series, with a movie also hitting theatres this fall. Solving the Maze was supposed to be the end… but it wasn't.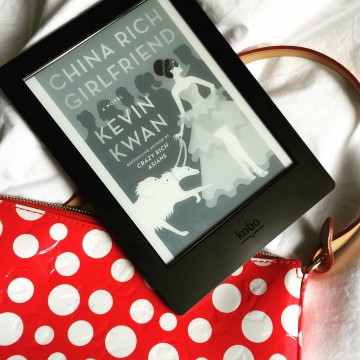 China Rich Girlfriend by Kevin Kwan – Best-selling author of Crazy Rich Asians, is back with a wickedly funny new novel of social climbing, secret emails, art world scandal, lovesick billionaires, and the outrageous story of what happens when Rachel Chu, engage to marry Asia's most eligible bachelor.