What a bonus!  Monday, February 17th is Family Day! YIPPEE!!! A perfect break from this crazy cold winter we've been experiencing. But what to do? Here are a few suggestions!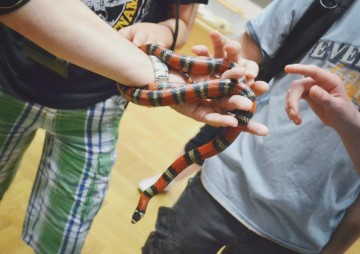 ROYAL ONTARIO MUSEUM (ROM) Celebrates Biodiversity! (February 15 to 17)
The ROM is bringing out live animals, crafts and storytelling inspired by the current Wildlife Photographer of the Year exhibit and the Schad Gallery of Biodiversity. Meet some real-life cool creatures and learn about wildlife. Make wildlife art and hear animal tales from around the world. Yes, the snakes will be coming out for a rare appearance and get up close with all sorts of other creatures. Kids can also join in the fun scavenger hunt and meet the Earth Rangers and even the aquarium keeper. BTW, you'll definitely want to check out the awe-inspiring Wildlife Photographer of the Year exhibit. It's a must see! Visit www.rom.on.ca for more details.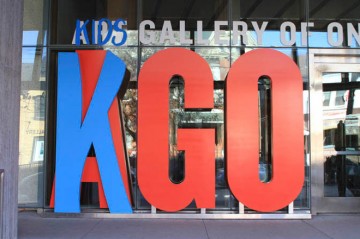 KIDS GALLERY OF ONTARIO (KGO) TAKES OVER THE ART GALLERY OF ONTARIO (AGO) (February 17)
This annual event invites families to take over the AGO with tons of fun and games. The gallery offers drop in programs throughout the day including family art-making and life-sized games. Explore the brand new Kids' Gallery, featuring the Just Like Me: Explore, Imagine, Create exhibition where you can have your child's portrait added to the in-gallery Instagram display. Other activities on this day include: a gallery-wide game of Clue starting in Walker Court, a dance party with a DJ happens several times throughout  the day, family yoga invites you to stretch and give your best sun salutation, special kid's eye view art tours of the AGO collections are planned and special art-inspired family films will play all day long. Also, kids eat free in cafeAGO with the purchase of an adult meal (ages 5 and under). Family pass is reduced on this day to $39 and admits two adults and up to five youths ages 6 to 17) Kids ages 5 and under are free. The Family Pass is good for general admission to the Gallery and includes activities, films and art-making activities. Visit www.ago.net for complete details.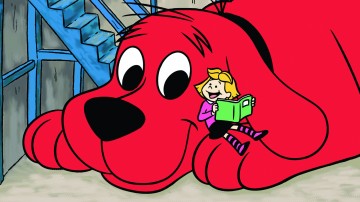 Chill out at home with NETFLIX! A BIG RED VALENTINE…Clifford The Big Red Dog!
If parts of your plans this weekend is to stay put and enjoy some quiet time then you may want to tune into NETFLIX as they've announced the Clifford The Big Red Dog series will begin streaming on Valentine's Day – which is also Clifford's birthday! The Emmy award winning, top-rated television series stars the larger than life dog with the biggest heart making him a favourite of children and families around the world.Based on the best-selling book series by Norman Bridwell, first published by Scholastic in 1963, Clifford has expanded to include 127 million books in print and remain a classic that is loved by kids, parents and teachers. Who can resist this big fuzzy guy? Subscription to Netflix is so worth it! In addition to all the kid shows, for $7.99 per month you can access award-winning and often exclusive content to shows like the popular House of Cards, Orange is the New Black and many movies. Visit www.netflix.com for more details.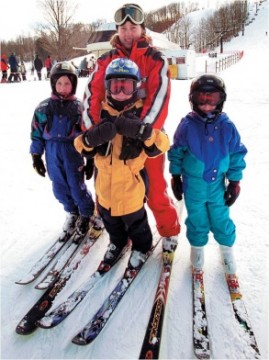 ESCAPE THE CITY!
If you're inspired by all the outdoor sports of the Winter Olympic Games and want to get outside then you may want to escape to the hills at HORSESHOE RESORT or DEERHURST RESORT! There are 29 runs of varying skill level and a terrain park that makes for a great weekend getaway that are waiting for you and your family. You'll want to check out the Red Horse Express Tubing Park located in the Horseshoe Adventure Park. Horseshoe also has the largest Nordic ski trail with 35 km of groomed and track set trails and access to Copeland Forest. Something fun to do is their guided moonlight and lantern ski options. Got a daredevil teen in your family? Check out the fun Fat Biking adventure and experience mountain biking in the winter. Visit www.horseshoeresort.com and www.deerhurstresort.com for details.
TIFF Bell Lightbox Films & Activities (February 17)
Take the kids and spend an afternoon at the TIFF Bell Lightbox  with a variety of film screenings and fun activities. See international short films created  for even the youngest  cineophile and explore animation experiments to get a taste of film making activities. Visit www.tiff.net for more details.
TIFF NEXT WAVE Film Festival for TEENS (February 14 to 16) 
Teens who have a passion for films and film making will enjoy this weekend's TIFF NEXT WAVE Film Festival. Free tickets for high-school students are made possible thanks to donations to the TIFF Annual Fund. High-school students must show ID for free ticket. One ticket per high-school student. For more information visit www.tiff.net/nextwave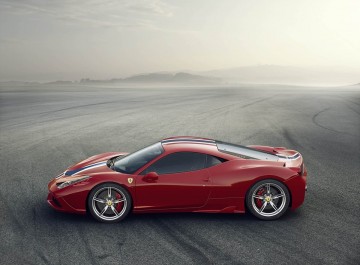 CANADIAN INTERNATIONAL AUTOSHOW (February 14 to 23)
My boys always want to check out the cars at the annual Canadian International AutoShow. There is over 600,000 square feet of cars and exhibits to check out. Wear your walking shoes and be prepared for all sorts of car lovers out to this show. Even if you're not in the market to buy a new car in the near future, it's a fun show to visit. Auto Exotica is always a favourite featuring the world's finest exotic cars on display. Almost every car manufacturer showcases their newest models and concept cars are always inspiring. The show runs from February 14 to 23. Family Day itself has many special guests and activities for the whole family.  A special Volkswagen Family Admission pass is available  for$45 and admits 2 adults and 2 kids. If you've got little ones you can enjoy the Volkswagen Children's Playcare Centre with professional day care service that include activities designer for wee ones. For more information visit www.autoshow.ca
What are you planning to do this Family Day Weekend?
(NOTE: Sorry folks, I thought there may have been a PA Day this Friday as well…but apparently there's not.)