We are staying in the city this coming March Break – big kid is getting his braces off! Hooray! So, I'm looking at options on what to do in the city. Maybe you are too? Whether you've got time off work to spend with the kids or they're with caregivers or grandparents there's plenty to keep them busy in the city!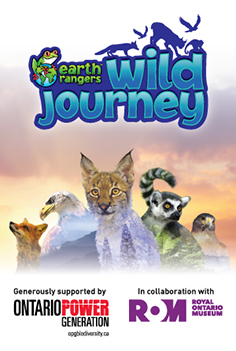 ROYAL ONTARIO MUSEUM – March 8 to 16 (activities 11 am to 4 pm daily)
There are a number of special events planned to engage kids and families. By popular demand the Wild Journey Earth Rangers will have several shows daily. Other fun stuff includes  the opportunity to touch a space rock and stand on an actual piece of the moon and learning how to write your name in Egyptian hieroglyphics, Ancient Greek and in cuneiform like a Babylonian! Researchers will be out with animal artefacts and specimens at "touch tables" throughout the ROM (a real favourite of my kids!). Discover what happens at a real dinosaur dig through the researchers and of course, take your selfies with Gordo, Gertie, and Gurgle the ROM dinosaur mascots! Make sure your kids grab a passport when you arrive!
You'll also want to check out the newest exhibit the FORBIDDEN CITY (opening March 8th). Kids can help build a city of LEGO inspired by the buildings of the Forbidden City and play like a child of the Imperial Palace to help solve the mystery of the Last Emperor's toy puzzle!
There are still a few spaces left also in the ROM's very popular March Break Camps! Various themes give them plenty of time to discover Canada's largest natural history and world cultures museum. Activities are included with Museum admission. Visit the website for schedule of events at www.rom.on.ca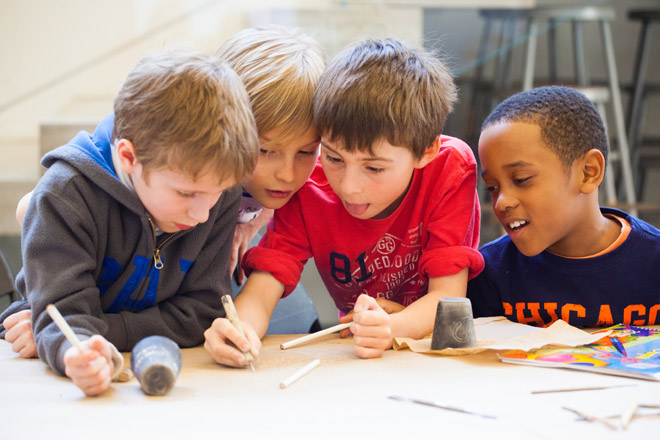 ART GALLERY OF ONTARIO – March 8 to 16 (10 am to 4 pm)
Join in the fun-filled, creative days exploring the wonderful world of child's play. Families can create with the Hot Wheels® Track Builder Challenge , join a family-friendly tour, try out fun family yoga, build with the Imagination Playground, watch kid-friendly films in Jackman Hall, visit the brand new "Kids Gallery" exhibition "Just Like Me", and enjoy Drop-In creative playtime for young children in the Dr Mariano Elia Hands-On Centre. Don't forget to pick up a Kids Activity Bag when you arrive! Family pricing applies. Visit the website for schedule of events. www.ago.net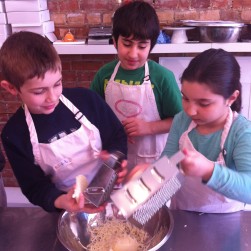 LE DOLCI Kids Camp – March 10 to 14 (11 am to 4 pm)
1006 Dundas Street West, Toronto 416-262-3400
If you've got aspiring sweet chefs you may be interested in a week ($360 per week)  (or just $70/ day) of kids hands-on icing sugar and craft camp at Le Dolci Bakery. Each day, kids will have hands-on opportunity to bake and create some delicious treats. Monday starts with cookie baking and of course, they'll bring some home to share! Tuesday cupcake baking and decorating  is the natural next step and the rest of week includes pies, mini cakes and pizza. Visit the website for details www.ledolci.com 
TIFF digiPLAYSPACE – March 8 to April 21 
This is a fun place to visit during March Break. The digiPLAYSPACE is a hands-on exhibit designed for families. It includes emerging creative and innovative technologies. I'll be previewing this year's space next week to and will be posting a sneak peek so watch out for that!
Your tweens and teens won't be bored here! Budding filmmakers have two options at TIFF camps… The World of Tomorrow is a Sci-Fi camp (ages 9-12) that explores many aspects of the genre. The kids work together with other campers to create a short film. Maker/Creator camp (age 12-16) is an exciting week of activities that encompass game design, basic robotics and filmmaking using new and old media. Visit www.tiff.net for ticket pricing and details.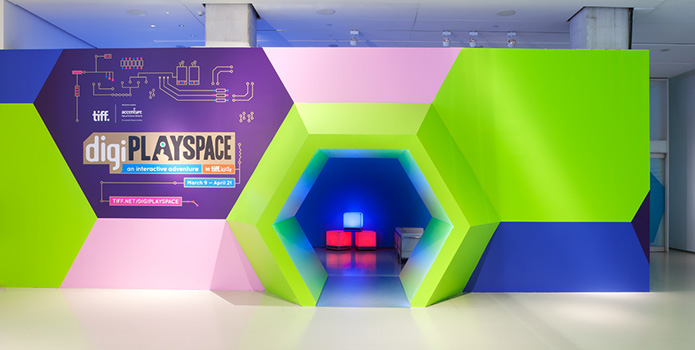 CRAZY FOR ANIMALS?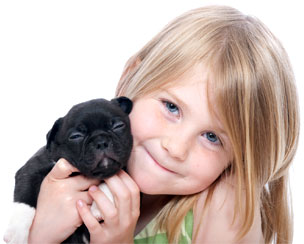 Then Pawsitively Pets (202 Parkhurst Blvd and other locations)  has a fun camp experience in store for your child! Safari Zoo Camp is an ideal day camp for kids who are interested in the care, welfare and conservation of animals. Kids must be 8 years old and older due to the nature of the activities. Campers take a bus ride to various areas including Jungle Cat World and a private animal Sanctuary – Nova's Ark. Campers can sign up for full week or partial. Various locations across the GTA. Visit www.pawsitivelypetskidscamp.com 
GOT AN ARTIST?
Immerse your child into the world of art with this hands on Art Gallery Adventure Camp  at the Freehand School of Art (3315 Yonge Street). Located in the Yonge Lawrence area of the city and accessible by TTC, this camp offers real art workshops throughout the week. Each morning and afternoon features a different artist from classics like Gustav Klimt to contemporary artists like Keith Haring. Kids create their own masterpieces to take home. My kids have both enjoyed camps here and the level of art produced is beautiful. Workshops can be booked by day or by full March Break camp week. Kids are divided in groups by age and teachers offer age-appropriate learning and guidance. Visit www.freehandart.ca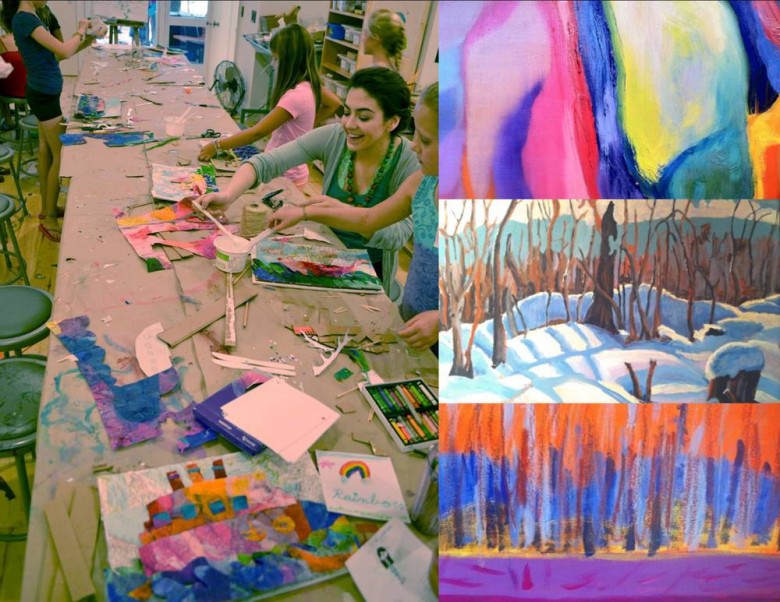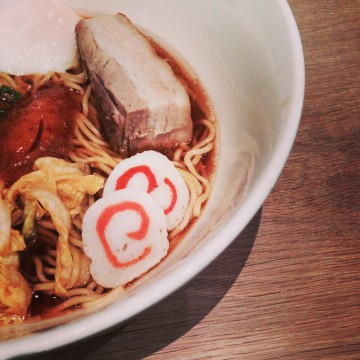 TRY A NEW RESTAURANT
Part of the fun of March Break for my kids is that we try out a few new restaurants. We may attempt a theme this time like ramen, poutine, or even macarons. And try 3 or 4 different places and let them be mini-food critics. If you want to try it for ramen try Kinton Ramen, Guu, Sansotei Ramen, Momofuku Noodle Bar, or  Santouka Ramen. If you're up at Yorkdale Shopping Centre we also like Su&Shi restaurant that is located at the top of the escalators at DineOn3.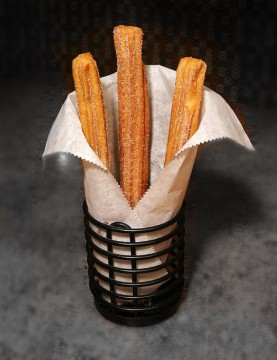 You can always eat your way through St. Lawrence Market in search of the juiciest peameal bacon sandwich or head to Kensington Market and head to Jumbo Empanada then head across the street to Pancho's Bakery for freshly made churros oozing with dulce de leche. So good!
PLAY A NEW OR FAVOURITE GAME 
Spend an afternoon at Snakes and Lattes and play one of their many board games while the kids enjoy a hot chocolate and cookies (you, cappuccino). They have the largest public collection  in the city (maybe the world) with over 3000 board and card games in this great cafe. Opens at 11 am daily. Located at 600 Bloor Street West.
Are you planning to enjoy the city for March Break? What's on your list of things to see and do?