It's been quite a year in the parenting world. We had viral videos galore, women everywhere embraced their #mombods and Hollywood experienced what can only be called a baby boom of its own.
There have been hundreds of stories that have made us laugh, cry and laugh-cry all year long, so when it came to picking out our ten favourites from the past year, we really had to think about it. So after much debate and discussion here are what we think are the most fun/important/interesting/entertaining parenting stories of 2015.
Learning about the birds and the bees
We started the year off right in January with the adorable video "The Talk" from the lovely team at The Cut. Basically we got to watch as parents awkwardly spoke to their kids about the birds and the bees. The result? A video that was both hilarious and uncomfortable in the best possible way. It's pretty clear that some of the parents are struggling a bit more with the convo than their kids. Finding the right words to explain sex to your kids is never easy.
Watch the video below to relive the laughs.
Ontario introduces a new sex ed curriculum
In September, Ontario schools introduced a brand new sex education curriculum. You wouldn't think that this would be big news, but the inclusion of certain topics—consent, gender identity, sexual orientation, masturbation, and oral and anal sex—had some people upset. Protests where held, kids missed school in some areas but all in all, the school year continued on as per usual. And many of us rest a little easier knowing our kids are getting a sex education that will help them through some of life's difficult situations.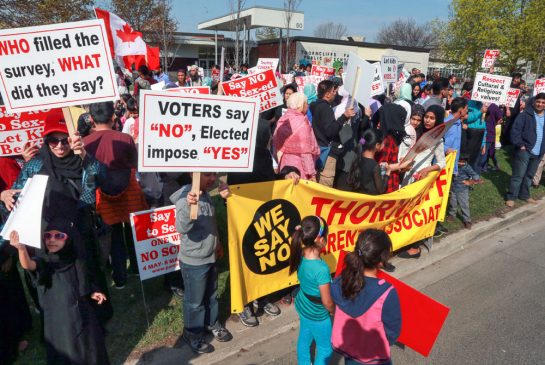 One mom's bikini pic nearly breaks the internet
Sure, Kim Kardashian tried to break the internet with her now infamous Paper Magazine cover. But over here in the parenting world, it was Rachel Hollis of The Chic Site, who—without even trying—nearly did break the internet. Hollis posted a photo of herself in her bikini, stretch marks and all, and empowered women the world over to love their bodies.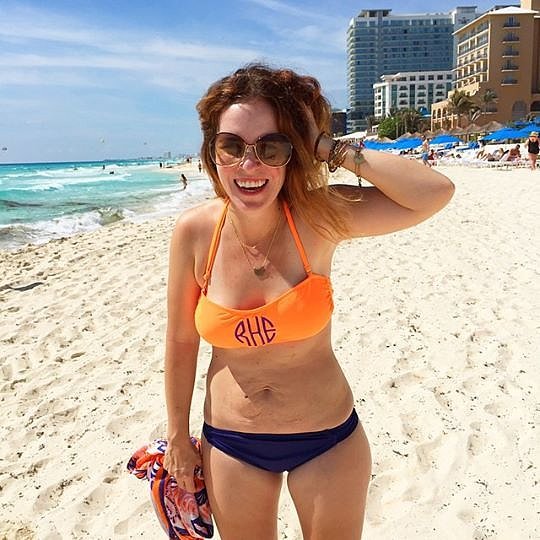 Vloggers Sam and Nia announce miscarriage
Only a few day after an adorable online pregnancy announcement, vloggers Sam and Nia took to their YouTube channel once again to share with the world that, tragically, they had suffered a miscarriage. The world mourned with the couple and their family after such a tremendous loss.
Facebook mom shows us all how to parent
Kyesha Smith Wood set the example to end all examples when she posted to Facebook about an incident with her daughters. After her daughters were rude to a woman during a screening of Cinderella, Smith Wood took to Facebook to find that woman—and it worked! After the post received more than 40,000 shares, Rebecca Boyd, the mother from the movie theatre, actually got wind of it.
"After I read it, I was touched that she cared how her kids behaved," Boyd told Albama.com. "You don't see that a lot these days."
#IWishMyTeacherKnew broke hearts around the world
Kyle Schwartz is a third grade teacher at Doull Elementary in Denver. This year Schwartz found that she was having a hard time relating to her students who often come from low-income homes. So, Schwartz came up with an activity that would not only help her understand her students better but that would also build trust between teach and student. Schwartz calls her lesson plan "I Wish My Teacher Knew". Each student had to write down something that they wanted their teacher to know about them. And the results were heartbreaking.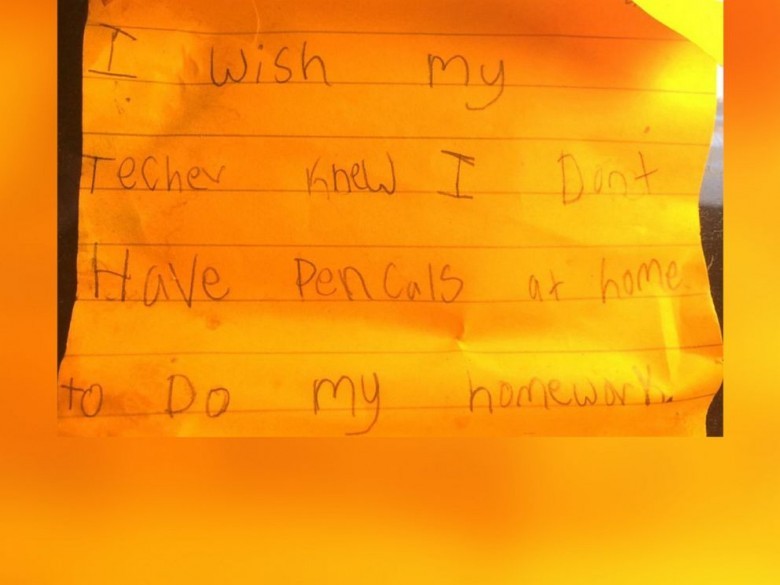 Oversharing mom gets shamed by "friends"
Jade Ruthven received a letter from people who claim to be her friends telling her to cease and desist with all the social media updates about her then six-month-old daughter, Addy. "We are all SO OVER your running commentary of your life and every single thing Addy does," the letter says. "Look we all have kids that we are besotted with… but we don't ram it down everyone else's neck!!!" This one really boiled our blood—some friends!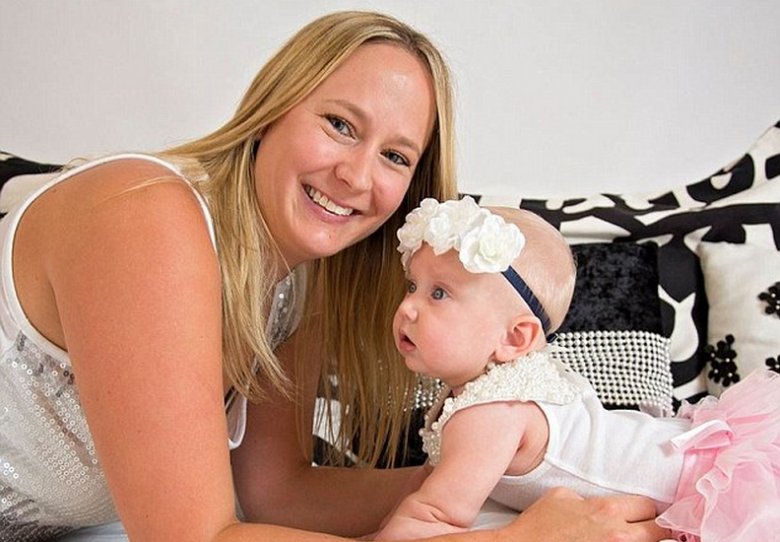 "Choose your expression. Choose your sexuality. Choose whatever."
2015 was the year for rising up against gender stereotyping and more specifically gendered packaging and ads directed at kids' products. So when Mikki Willis posted a video of his four-year-old son Azai choosing a doll from the toy store, the world rejoiced when Willis celebrated his sons choice instead of belittling him.
How would you feel if your son chose this??

Posted by Mikki Willis on Friday, 21 August 2015
Another royal baby!
The world waited with bated breath for the arrival of Kate Middleton and Prince Williams's second child in late April and early May of 2015. And we all rejoiced when the couple welcomed a beautiful baby girl, Princess Charlotte Elizabeth Diana, on May 2nd. Our friends at BabyPost.com predicted the name, and even made a guess at Diana as a middle name.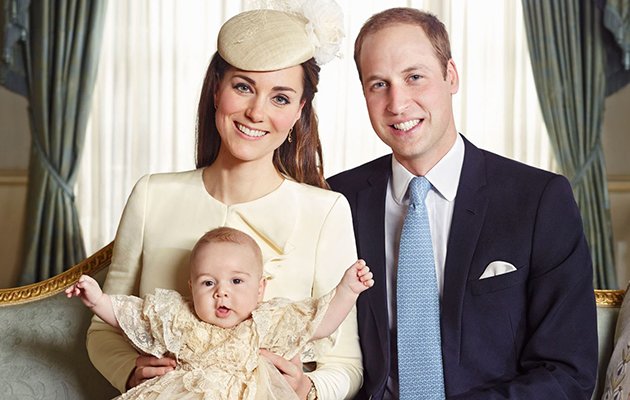 The best viral dance of the year
The dance that had everyone up and moving this year had to "Watch Me (Whip/Nae Nae)" by Silento. The copycat videos are still flooding YouTube even now. But our favourite is still six-year-old Jaylyn and her very pregnant mom, Nikki, cutting a rug in their living room.