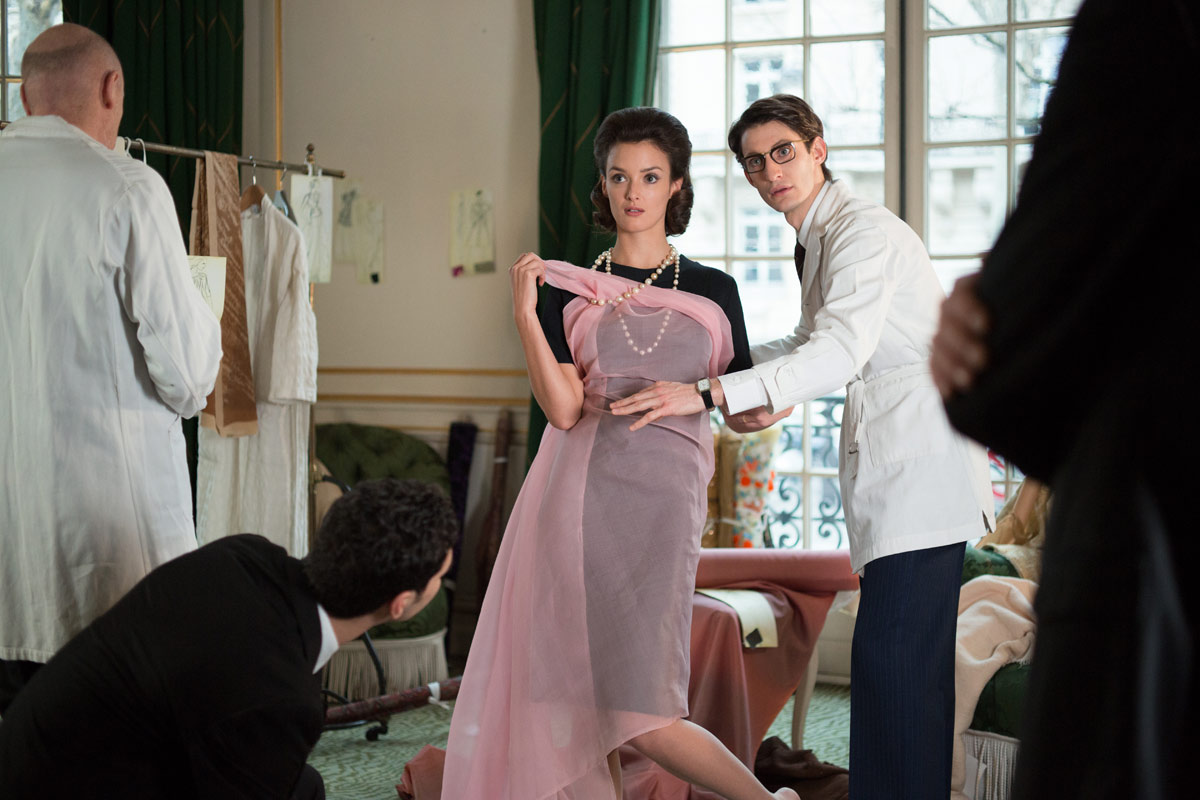 For sheer glamour, melodrama and over-the-top personalities, you just can't beat a movie about fashion designers.  I'll never forget seeing Valentino throwing hissy fits and his lover telling him in their limo that his fake tan was making him look too orange in Valentino The Last Emperor  (2008) . Or the amazing Audrey Tautou as a young Coco – before she discovered the well-crafted suits and pearls – seducing men in Coco Before Chanel.
It looks like 2014 is going to be Yves Saint Laurent's turn to be immortalized on the big screen. There will be two films coming out about the life of this iconic French designer who died in 2008. One of them: Yves Saint Laurent, just released the trailer. It looks every dramatic, a bit over the top and every bit as glamorous as you'd expect.
Directed by Jalil Lespert, the film starts in 1957 as 21 year-old Saint Laurent (played by Pierre Niney) takes over the couture house of Dior. Talk about pressure! He is bombarded with questions from reporters but appears calm and collected. Alas, this does not last.
The dramatic music soars. Young Saint Laurent tears a white table cloth dramatically, to make a sash with a bow for a glamorous client.
He is temperamental: "I don't fear critics" he proclaims.
He is a diva who just wants to be alone:  "Let me sketch in peace!" he yells.
For sheer drama, you just can't ask for more, right???
The film chronicles YSL's career and shows his  avant-garde designs, runway shows and his love affair with his business partner Pierre Bergé.  Word has it, Bergé has given his full support to have the film made about his former lover. This should be interesting.
If you want melodrama, I think this may be your fix. It opens January 8th.