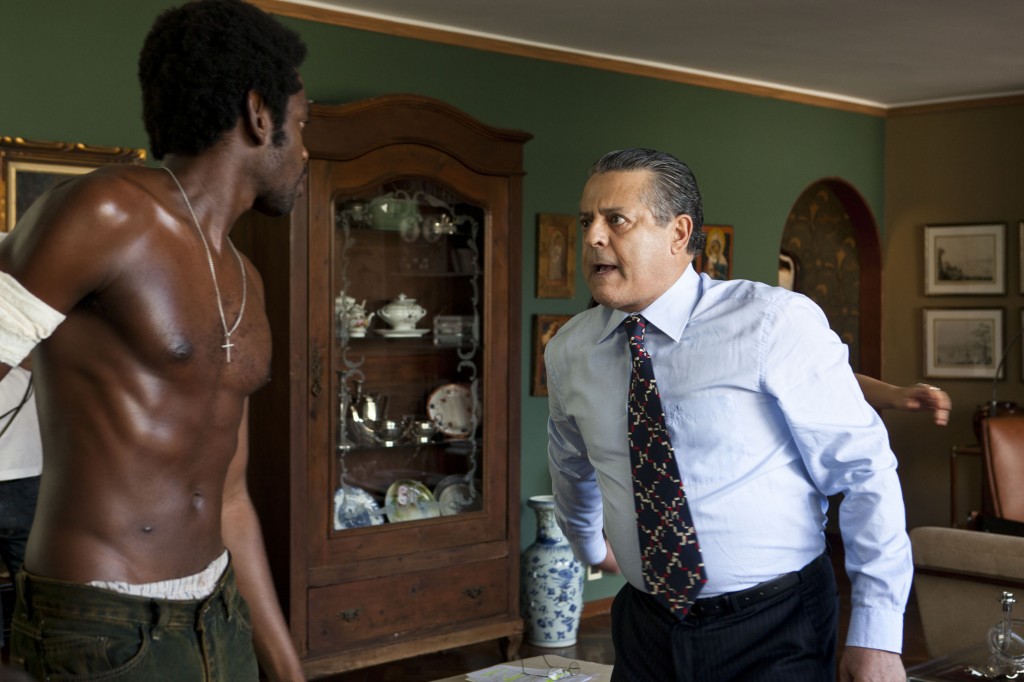 "There is always a moment in your life when we have to tell the truth. Or life itself will tell the truth,
" says the main character in "Brazilian Western".
If that sounds like a bit deep for a regular western, it's fitting, because "Brazilian Western" is more than its title makes it out to be. Yes, it has guns, criminals, revenge and love. But it's also a lyrical urban-western folk tale which explores the themes of racism and vengeance while pondering the question 'Can a man truly change his fate so his dreams become reality?'
The film is directed by René Sampaio who has wanted to interpret a famous folk-rock ballad called ""Faroeste Caboclo" by Renato Russo since first hearing the song back in 1987. The song, like the film, tells the story of João Santo Cristo (Fabrício Boliveira) – a young black man who lives in the provinces of Brazil in 1980's and sees his father shot in front of him as a child. As he grows up, he becomes a tough criminal who has served time in prison for killing a cop. He eventually finds his way to Brasília in an effort to escape the poverty and violent past.
His cousin sets him up with a job with a carpenter, but that's just in return for João also working for him in his drug-dealing business. This assures João's criminal life is not left far behind after all.
 João doesn't say much but he has depth and talent. With a gift for carving things, he creates beautiful objects such as a chair that has no nails. But there isn't much room for beauty in his world and as the carpenter he works for tells him, "Who's gonna ask us to fix something that never breaks?"
Eventually, he meets Maria Lúcia (Isis Valverde) and they are as opposite as can be. She is white, the daughter of a senator and an architectural student. "I'm an architect and you're a carpenter," she tells João. "Yeah, the rich plan it and the poor build it," he replies. Even though the social gap between them seems big, the two fall madly in love and Maria wants João to stop dealing drugs and make a normal life for them. But that is not as easy as it seems. João's rival in both love and trafficking has crooked cops on his side and ensures that João has no hope of getting out of the drug business.
"Was it me, or the destiny? Would my dreams become fate?"
His toughness and violent criminal activity is not the only thing that makes João an outcast. There is a strong message of Brazil's racism in the 1980s that emerge. João is the only black character we see on screen and the instances of racism are portrayed in the film in a very raw and brutal way. The film faithfully recreates Brasilia in those days – even down to 80s pop music. Fabrício Boliveira gives a very powerful performance as João. It's not an easy role to play – a criminal anti-hero. But he makes you care so much about what happens to him. After all, this is a character who thinks to himself, "Was it me, or the destiny? If you had done differently, would it change my path? Would my dreams become fate?"
So as you watch João struggle to walk the tightrope between what he dreams of being and what life is forcing him to be, you really hope he makes it – with Maria Lúcia by his side.
"Brazilian Western" is screening again at TIFF on Saturday, September 14th at 4:00 PM at the Scotiabank Theatre. For tickets, please visit
tiff.net
.
[youtube id="YiZT9i9hUHg"]