Technology is a bold world where most kids embrace jumping in with two feet. I'm always amazed how quickly kids adapt and move with the times. Even my little 3 year old nephew can challenge me at the best of games. Technology is exciting especially through the eyes of kids!
The TIFF digiPlaySpace has recently opened its doors to the third annual technology play ground for kids and families. This award-winning interactive hands-on exhibition offers kids of all ages the opportunity to explore and create with some of the world's leading developers and international artists. Installations are designed with the child user in mind and often unveiled for the first time in Canada at this unique space.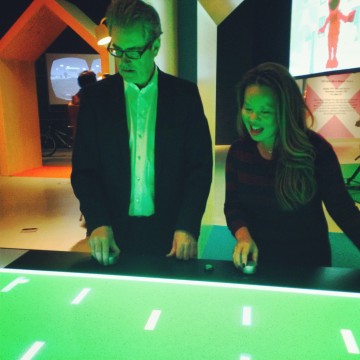 I've taken my kids to the digiPlaySpace each year and they're excited to see what's there this year. I've already had a chance to play and it's amazing! I can't wait to go back with them!
Here are some examples of this year's installations…
Halo by artists Travis Kirton and Alex Beim- As you enter the digiPlaySpace you'll immediately notice the art installation at the entrance way. Halo  swirls with lights and kids can run, wave, dance as light-based interactive wall changes colours and shapes.
Water Light Graffiti by artist Antonin Fourneau – this large scale installation made with thousands of LED lights are lit with the touch of water. Damp paint brushes, sponges and cloths are available for kids to get creative with.
TVO Virtual Chalkboard is a featured app where kids can wave their fingers and hands in the air to draw on a digital chalkboard. Sign of of the times? I think this would be perfect for the home! TVO's creative team also brings the 3D printer activity, another favourite of kids and parents.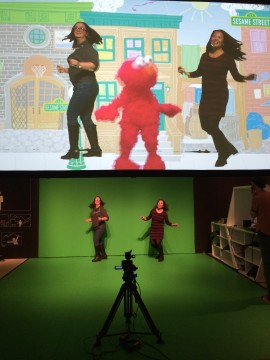 Elmo Green-Screen by TIFF Kids- back by popular demand, the green screen technology shows kids how they can get in on the action. This year, kids can dance with Elmo (even I learned the Elmo slide!). Elmo teaches the kids the steps while being projected for everyone to see.
Super Pong by SuperUber – this large game installation brings back memories of an all time favourite game, only this Pong you'll want to play with a few others. Think Pong and Foosball in one.
Sphero Speedway by Orbotix — my kids have seen this at the Apple Store and have been clamouring for it. The little orb is controlled by mobile devices. Not gonna lie…it's pretty darn cute. Race the little ball through home-made obstacles and hours of fun. At the digiPlaySpace kids can see how augmented reality takes transforms the little ball into creatures for great game play on their device screens. More about this later.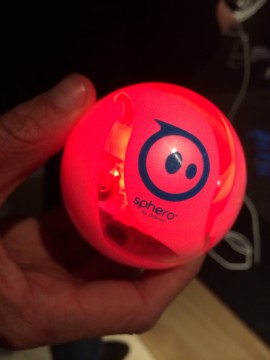 There are many, many more installations that kids can explore at the digiPlaySpace.
In addition, workshops are available designed for kids ages 10 to 14. Participants can experience lessons in Arduino boards – great for kids who love creating and inventing gadgets. Makey Makey Music workshop allows kids to learn about electronics, circuitry and conductivity as they create musical instruments using fruits and vegetables. Techy Textiles take a look at fabric of the future. Kids can create glowing fashion pieces with soft circuitry while learning about electricity.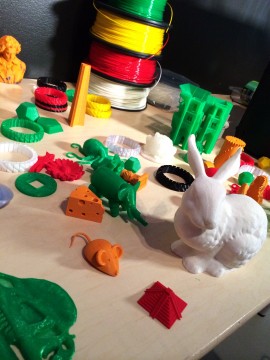 digiPlaySpace will also be open for the 17th annual TIFF International Kids Film Festival, April 8 to 21st — I'll be writing about that shortly with some highlights…stay tuned!
digiPlaySpace is now open at the TIFF Bell Lightbox in Toronto through to April 21, 2014. For general admission tickets, workshop schedule, pricing, and a complete list of activities, link here: www.tiff.net
Here's more information….
[youtube id="eeiwb0MjHmQ"]