Most of us can freely admit that we're not often looking for realism in television. But every now and then, a character comes along that is completely honest in interpreting an experience. Sometimes they're believable doctors and sometimes they're wanted terrorists—in a rare stroke of luck, we currently exist at a time when there are numerous contrasting portrayals of motherhood on our TVs.
This doesn't mean it's time to pit them against each other and decide who the "best" mother is—as with any situation where a host of different people are in different circumstances, each portrayal is valid and represents a new facet of the parenting game. Admittedly, some of these characters could do better for their on-screen children, but the best part of having these ladies on TV is that you get to watch them try harder and better themselves.
Just in case you've been too busy to catch up, here are some of the most kick-ass moms on TV right now:
Alicia Florrick, The Good Wife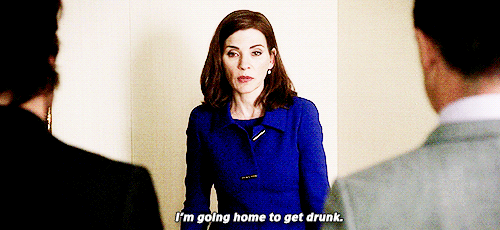 Alicia Florrick is far more than just a good wife: from the get-go, Julianna Margulies's character is always a good mother. Fans of the show will remember that at the start, Alicia, who's a lawyer, only ever got back into the courtroom to provide for her children after evidence of her husband's infidelity. By this point in the series—which will finally conclude in May—Alicia has become the First Lady of Illinois, founded her own firm, successfully received the position of State Attorney and even given up the same position because of the shady politics involved. Throughout it all, nothing has defined her more than her limitless attention to her children and keeping them safe from the dirty limelight.
Marge Simpson, The Simpsons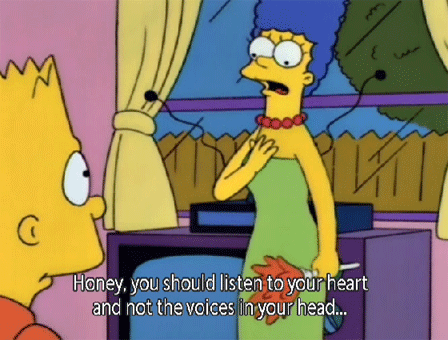 Twenty-seven seasons later, Marge Simpson is still the ultimate mother of animated shows. She's posed for Playboy and undergone a trial separation; she's bailed her incompetent husband Homer out of numerous situations and time after time, and when it's her who crosses the line, it's her kids that help her see reason again. Few relationships will ever compare to the way Marge parents Lisa, but the truth is that Marge has mothered us all throughout the years. Her tall blue hair and raspy voice are symbolic of the kind of patience it takes to manage a house full of hell-raisers on a tight budget.
Selina Meyer, Veep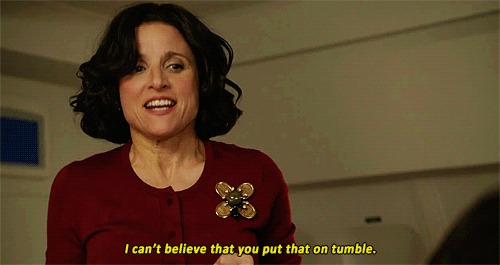 Portrayed by the impeccable Julia Louis-Dreyfus, Selina Meyer is the bumbling President of the United States who just can't seem to admit she cares more about her job than about her daughter Catherine. It sounds horrible, but the truth is that Selina herself is a protective mother at heart: it's her alter-ego, President Meyer that is forced to bring debt negotiations to her daughter's 21st birthday, picks on Catherine's weight relentlessly and even competes with Catherine's approval ratings. The politics of their relationship might be hilarious, but Selina Meyer reminds us of the difficult divide between loving your children and relating to them.
Gloria and Claire Pritchett, Modern Family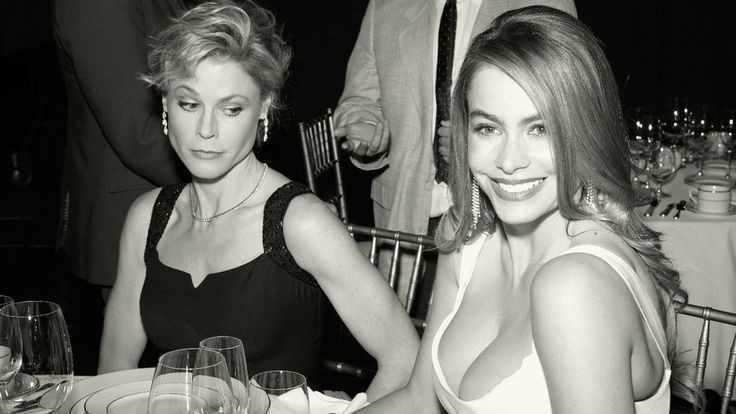 Modern Family sports more than one feisty mother, but the fire leaks out of Gloria and Claire Pritchett in very different ways, leading them to share this coveted spot. Matriarch Gloria's compelling mix of grit and affection shows us a lioness in her element, from the endearing way she watches out for all the Pritchett women to her near-blind admiration of her own two boys. Meanwhile, overachieving Claire Pritchett runs a household of five and still finds the time to run for city council and take over the family business, thanks to her obsession with being a positive role model for her girls. Sofia Vergara's Gloria and Julie Bowen's Claire have clashed in the past as well, but they always end up picking family over personal gain: proof that being even if people think of you as the stereotypical foreigner or the high-strung mom, it's your actions that will teach them who you really are.
Mellie Grant, Scandal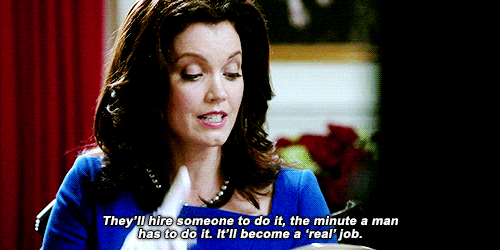 Sure, she was treated as disposable in the first few seasons, but Bellamy Young's Mellie Grant has seen so much transformation by now that she anchors the show much better than any other character. Fans of Scandal may have hated that at the start, despite being First Lady, Mellie always had to toe any line her childish, domineering husband set for her, but things are (thankfully) different now. She's the ex-First Lady, a sexual assault survivor, a standing senator from Virginia and now a presidential hopeful herself, and somehow she still finds the time to forgive her children for their wildest indiscretions, including an ill-fated sex tape of her daughter from an earlier season. Mellie has some flexible morals and she puts away hooch like a sailor, but as a character ready to fight tooth and nail for what's hers and her family's, she reminds us that rules seldom matter when a mother is fighting for her own.
Cookie Lyons, Empire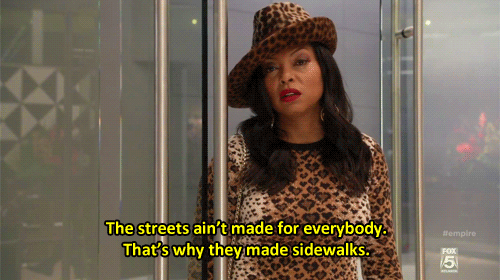 Tireless, fearless and flawless, Taraji P. Henson's Cookie is a chameleon, throwing down the rules one minute and pleading with her sons to get along in the next. Hardened by prison and only ever softened by her love for family, Cookie easily packs more punch than any of the guns she keeps in her Gucci handbags. As a mother and music producer struggling to keep the family business together while it tears the family apart, Cookie shows us that some mothers will face down the insurmountable, to keep the family unit intact.
Bonus Picks:
Maria Ruiz, Orange Is The New Black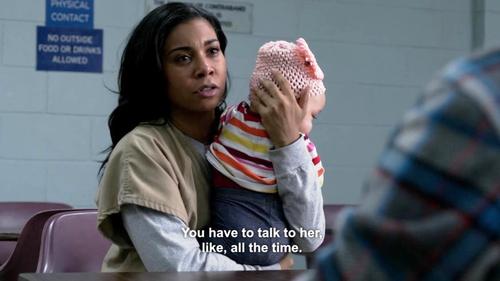 Most of us know her as the pregnant mother from the first season who was forced to surrender her baby to her boyfriend, but Jessica Pimentel's Maria Ruiz has brought more complexity to her role than anyone could have expected. Dealing with her depression and anger about being away from her child changes Ruiz and makes her unpredictable, and it breaks our collective heart to see her struggle with her self-perception as a mother. Ruiz teaches us that even behind bars, women are mothers, sisters and people first, offenders a distant second. We can't wait to see what the latest season brings for Ruiz—though as things seem to go with Orange Is The New Black, it seems unlikely that good news is on the way.
Shelly Pfefferman, Transparent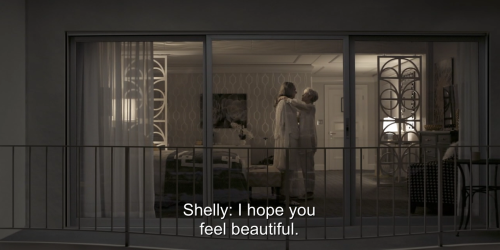 Judith Light's semi-crotchety Shelly Pfefferman may not be the focal point of Transparent, but her strength, doggedness and almost painfully-honest pleas to be loved remind us that mothers are not just cooks and chatterboxes who invite you over for Yom Kippur. We don't often talk about ageism on the telly, but as one of the oldest candidates on the list—and the only one who constantly supports her self-centered ex-spouse, no matter their needs—Shelly reminds us that the desire for affection doesn't just fade away with menopause. Strong mothers are people too, and Light's masterful portrayal of Shelly's loneliness and inner strength is a reminder to call your mother at the end of every episode.
Meredith Grey, Grey's Anatomy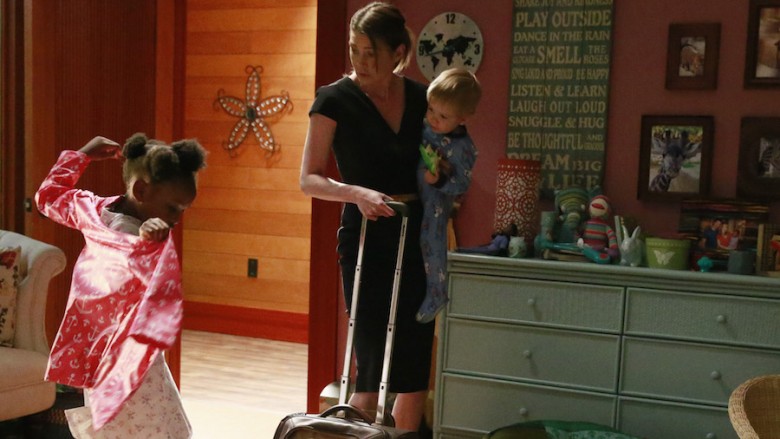 Ellen Pompeo no longer gets to dance around on screen and make-out with Patrick Dempsey between surgeries. As widowed Dr. Meredith Grey, she has weathered a plane crash, a bomb threat and a gun to her face, and her character was even physically assaulted in the current season of Grey's Anatomy. Terrifying as that proved, it was almost more painful seeing the desperation in Dr. Grey's eyes when her own kids didn't recognize her with a wired jaw and bruised body. Though Meredith Grey learns to forgive her attacker and continue trying to heal, she is a testament to how neither PTSD nor death can dissuade mothers from living for their children.
Though these are some of our favourite moms on screen right now, we know that there are plenty more out there who do outstanding work for both their on-screen and off-screen families. Moving forward, the hope is that nuanced portrayals like these only grow in numbers–they may just be characters on TV, but they deserve the same respect that we give our mothers and sisters in real life.