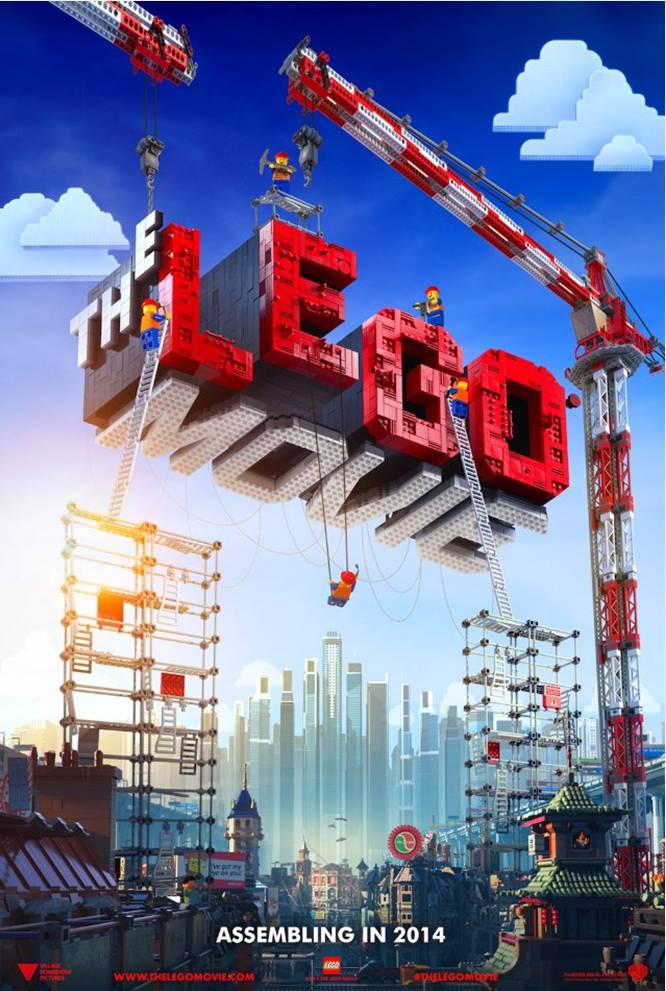 My 10 year-old son is obsessed with LEGO. It's been going on for years and he still can't shake it. It's been amazing to watch him build some crazy and imaginative stuff.  Even if I had to pay the price of getting annoyed with his hobby at times. (If you've stepped on loose LEGO pieces with your bare feet, or had to dig them out of a vacuum bag, you will know what I mean). So when we went to see another movie recently and they showed the trailer for the upcoming The LEGO Movie, he was ALL over it.
Now the second trailer has been released and I must say, it looks really really fun. Billed as "The greatest movie ever assembled" (ha!) the animated comedy features a Lego figure called Emmet as the hero. Emmet (voiced by Parks And Recreation's Chris Pratt) is just an average but very positive guy. To him, everything is "AWESOME!". One day, he is mistaken for a very powerful "MasterBuilder" and goes on a quest to stop an evil tyrant from gluing the LEGO world together. Emmett is definitely in over his head!
The trailer shows a great cast of other characters such as Bad cop (voiced by Liam Neeson) who can turn his head into a "good cop",  a Gandalf-like figure named Vitruvius (the amazing voice of Morgan Freeman) and Superman (the voice of Channing Tatum). Other famous voices include Will Ferrell and Elizabeth Banks.
The LEGO Movie was directed by the same team that brought us Cloudy With A Chance Of Meatballs so that's a very good sign. It is due to open in Canada in February.