[youtube id="y__wCfVcobc"]
All right. First things first.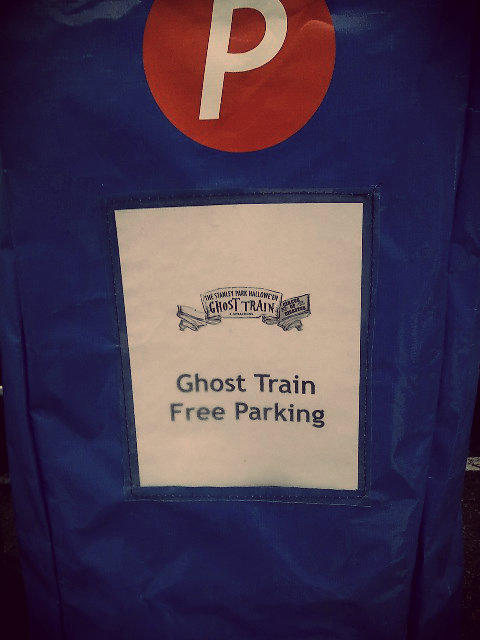 You can't park for free ANYWHERE in this city, and definitely not at Stanley Park, so this is a big damn deal.
This is the Ghost Train, kiddos. This is special. Apparently parking is free anytime the Halloween or Christmas train is running at the park, which I just learned about recently.
As I might have already told you (here, and here), Toddler is a bit train-obsessed and Thomas the Tank Engine has a powerful hold on him. This is both expensive and an easy way to make him super happy, as anything train-related or Thomas-branded is a sure hit with him. The little twerp took me for $65 at Sears today because he needed a couple of shirts to cover his belly (the kid is TALL), and the Thomas crap was there right at the front where he couldn't miss it; I did end up getting a bunch of stuff he's already forgotten about to squirrel away for Christmas and his birthday. (Note to self: Need to write a sternly worded letter to Sears.)
Wow. I am slow to get to the point today.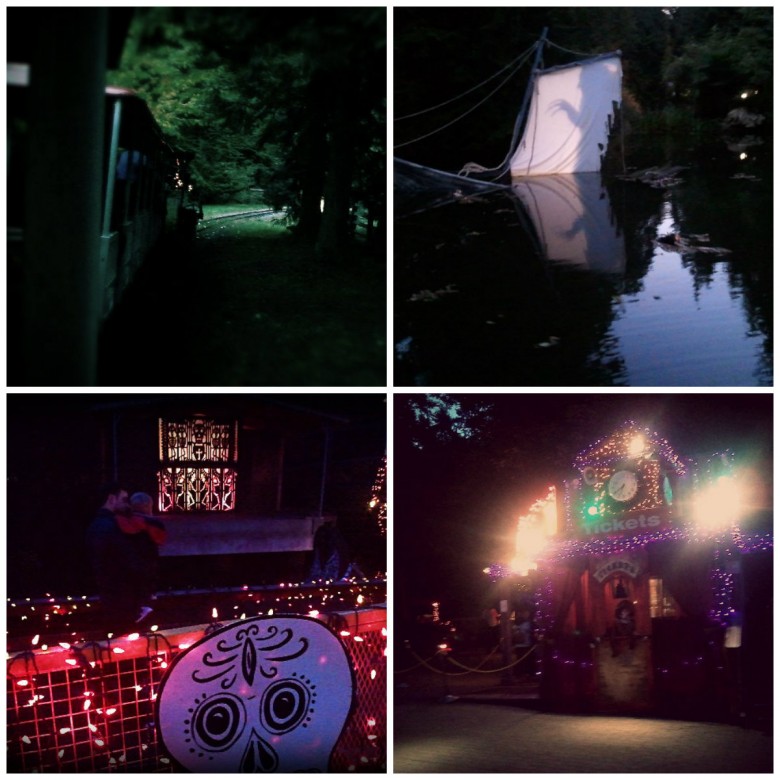 THE POINT IS THIS: The Ghost Train at Stanley Park is super fun and you should take your train-happy toddler or bigger kid or boyfriend or whoever because it's a nice thing to do on a weeknight or as part of a weekend afternoon in the city.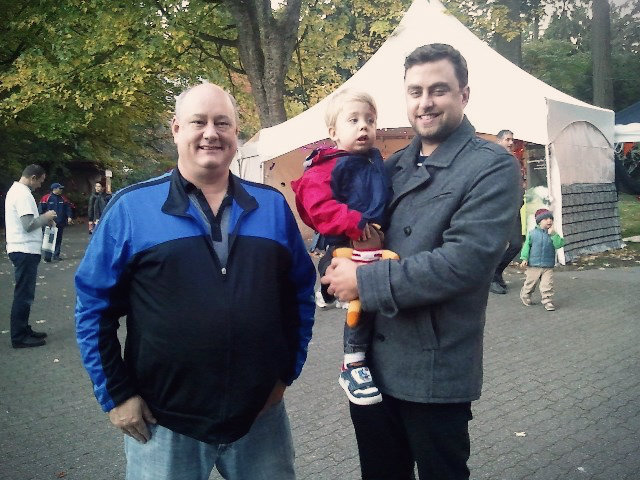 We went with my aunt and uncle who had been itching to bring Toddler here since practically his inception; Toddler was thrilled. They were delighted that he was delighted and a tradition was born.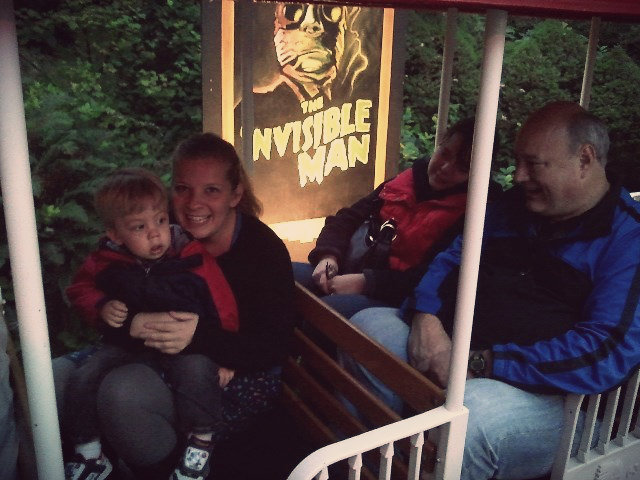 Details (from the Vancouver Parks & Rec website):
Hours of operation
Friday, October 11 – Saturday, November 2, 2013
Afternoon matinees:
Friday, Saturday, and Sunday 11:00am – 6:00pm
Nights:
6:00pm – 10:00 pm seven days a week
Ways to buy tickets
There are two ways to purchase tickets (prices vary) for Ghost Train:
On-site, starting at 3:00pm every day at the Miniature Train ticket booth; matinee sales from 11:00am to 6:00pm, day of
Through Ticketmaster (service charges apply): by phone at 1-855-985-5000; in person at any Ticketmaster outlet and online at www.ticketmaster.ca.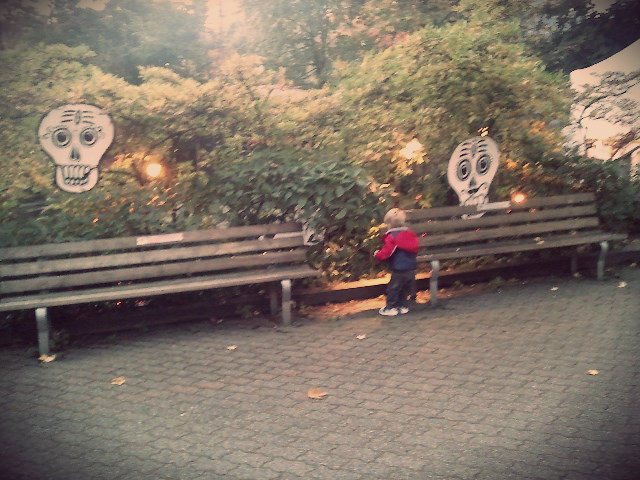 Go. Have a good time. It's kid-friendly, there's organic popcorn (thanks, Whole Foods!) and non-organic cotton candy and roasted chestnuts and other fun activities for the littles.