It is a big week for blockbuster animated films it would seem.
On Tuesday we got our first look at the new Despicable Me spinoff, Minions. The trailer tells us, they have been on this planet far longer than we have and  the film focuses on that long history of the Minions.
The film traces their history all the way from the time of the dinosaurs and follows them on countless journeys with one end goal—to serve the most despicable master they can find. And boy did they ever find some truly despicable maters before they finally found their way to Gru.
The Minions have really stolen the show in both Despicable Me movies, and let's be honest kids LOVE them. With the help of Sandra Bullock, Jon Hamm, Micheal Keaton, Allison Janney and Steve Coogan, the Minions are sure to make a splash in their very own prequel.
We can't wait for summer 2015 when the film is set to be released.
On the tail of that announcement, it has now been confirmed that everyone's favourite animated franchise will be getting a fourth installment.
I'm talking, of course, about Toy Story! John Lasseter will return to direct and Tom Hanks and Tim Allen have been confirmed to reprise their roles as Woody and Buzz Lightyear (thank goodness!).
Disney has said that Toy Story 4 will open a new chapter in the lives of Woody, Buzz and the whole gang of Toy Story favourites.
"We love these characters so much; they are like family to us. We don't want to do anything with them unless it lives up to or surpasses what's gone before," Lasseter said in a statement.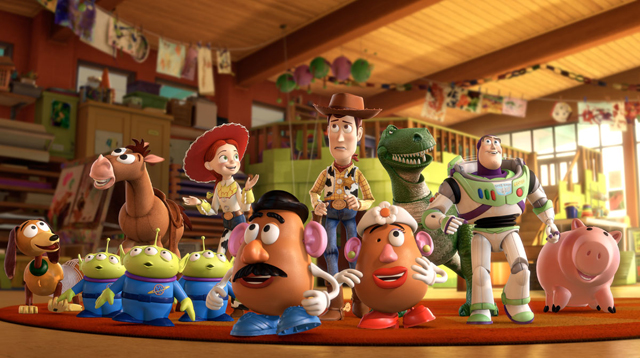 "'Toy Story 3' ended Woody and Buzz's story with Andy so perfectly that for a long time, we never even talked about doing another 'Toy Story' movie. But when Andrew, Pete, Lee and I came up with this new idea, I just could not stop thinking about it. It was so exciting to me, I knew we had to make this movie—and I wanted to direct it myself."
We will have to wait until June 16, 2017 due to Disney and Pixar's packed production schedules. But we're waiting with anticipation for the return of Buzz and Woody!