When it comes to Awards Season, we're used to ogling Tinsel Town's most glamorous couples (and feeling envious of their fabulous genetics).
But the red carpet isn't ALL about having your latest squeeze on your arm. Some celebs chose to take the only woman who's been there for them since day one.
Mom.
Being nominated at (or even just attending) the Academy Awards is a huge deal, so we don't blame these actors and celebrities for wanting their mother by their side. After all, they're the ones who were around to pick up the pieces after those failed auditions, before their kids eventually found success.
From mom-son and mom-daughter combos to the whole family affair, we've rounded up the best celebrities who chose mother dearest for their date to the Oscars.
Brad Pitt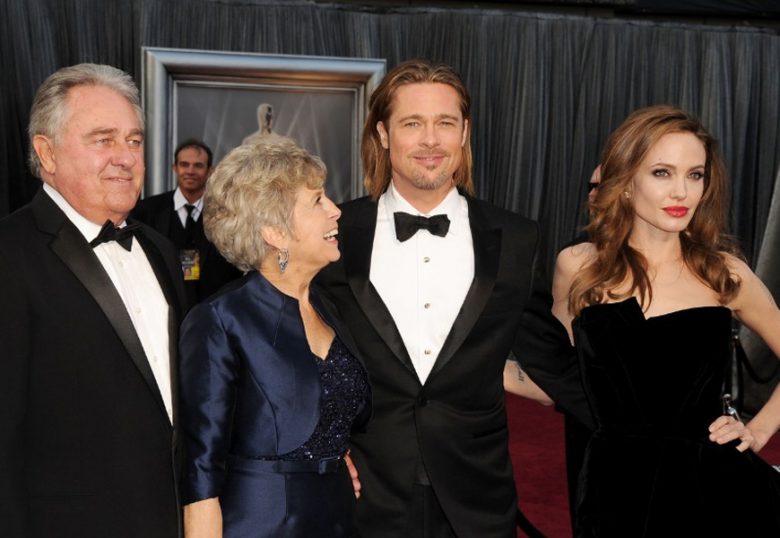 Brad Pitt brought the whole family along to the 84th annual Academy Awards in 2012. Father William Alvin and mother Jane attended the ceremony along with then-wife, Angelina Jolie. Brad's parents celebrated their 50th wedding anniversary later that year #relationshipgoals.
Emma Stone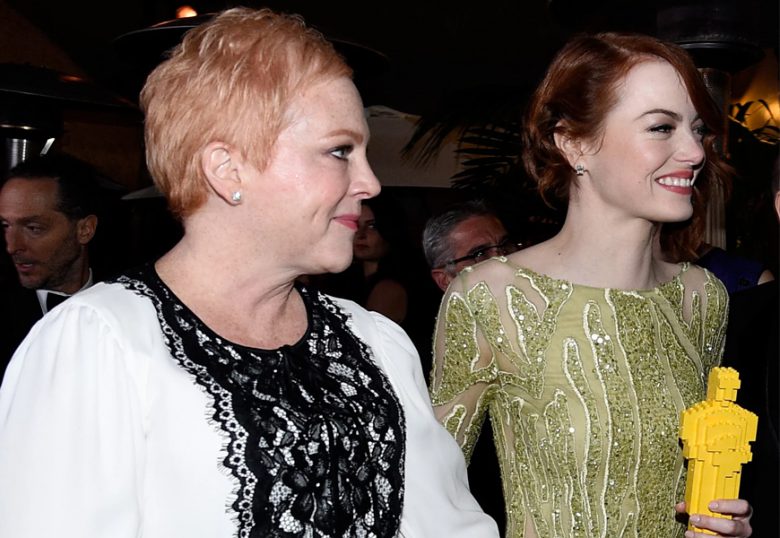 Back in 2015, Emma Stone took mom Krista to the Academy Awards when she was nominated for Best Supporting Actress for her role in Birdman. She didn't win the Oscar, but she did go home with a nifty little LEGO statuette.
Ryan Gosling – 2007
In 2017, Canadian actor and nominee, Ryan Gosling, is no stranger to awards ceremonies. But when he attended his first Oscar's back in 2007 as a nominee for Half Nelson, the actor brought along his sister Mandi and mom Donna. Will he return with the Gosling crew or will leading lady and wife, Eva Mendes, escort him to the awards this year? We'll have to wait until Sunday to find out.
Matt Damon and Ben Affleck – 1998, Good Will Hunting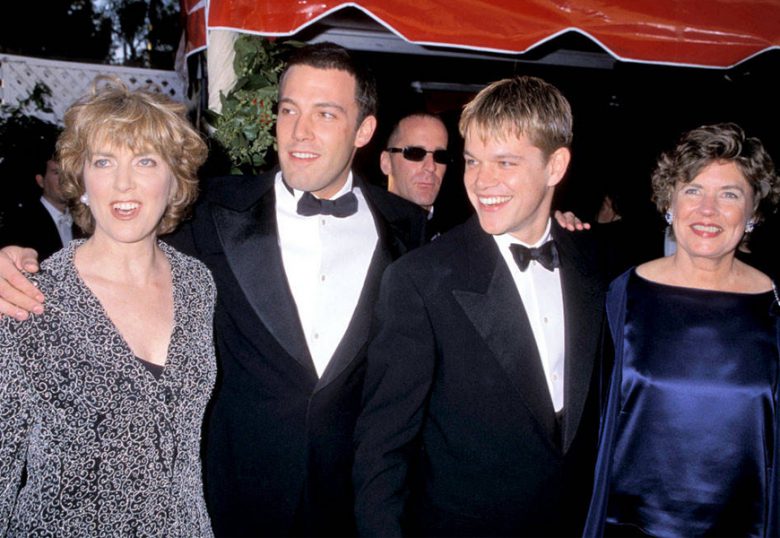 They may have had high-profile marriages and relationships since 1998 (JLo, anyone?) But when these fresh-faced boys collected their Oscar for Best Original Screenplay for Good Will Hunting at the 70th Academy Awards, they were joined by none other than their moms. Ben Affleck and Matt Damon arrived on the red carpet with mothers, Chris Boldt and Nancy Carlsson-Paige, and became quite the trendsetters.
Matthew McConaughey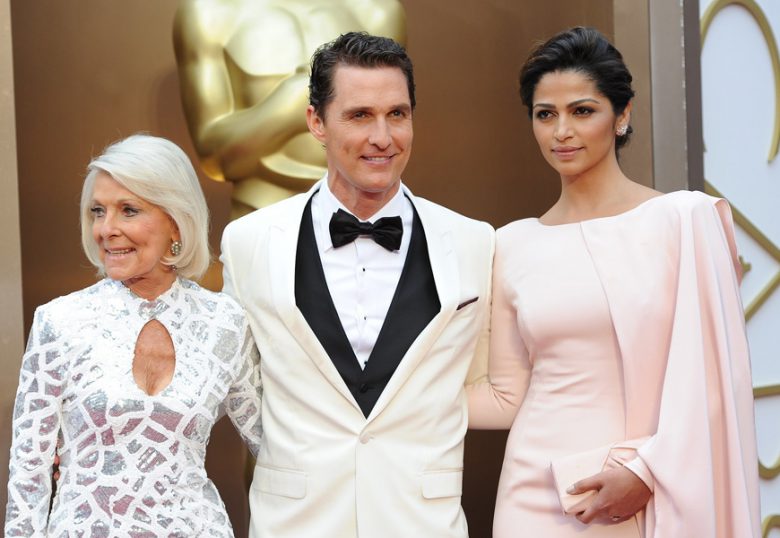 In a year heavy with mom dates, Matthew McConaughey was on trend—the man of the hour brought along his mother, Mary Kathlene McCabe, to the 2014 Oscar's. The Dallas Buyers Club actor, who picked up the Best Actor statuette, was also escorted by wife, Camila Alves.
Dakota Johnson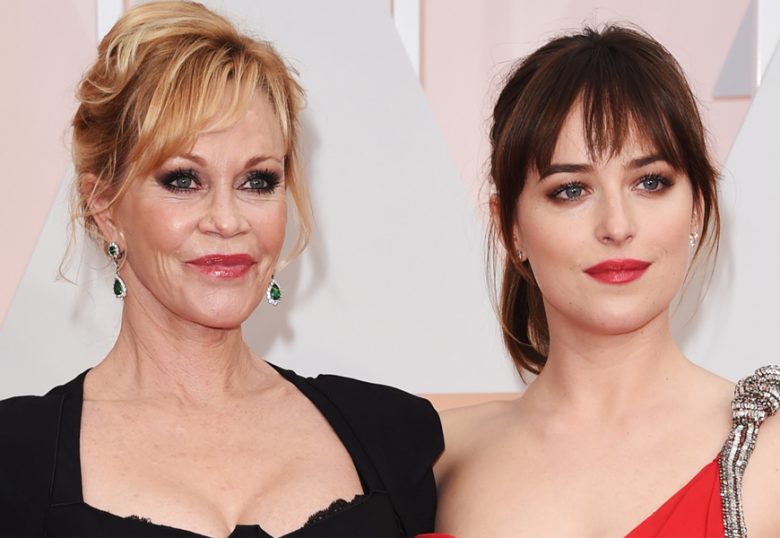 Despite starring in the sexually explicit Fifty Shades of Grey, Dakota Johnson went for a much more PG date to the Oscars in 2015. The actress, who plays Anastacia Steele, took mom Melanie Griffiths to the awards. Things didn't go too smoothly, though—Griffiths confessed during a red carpet interview that she hadn't actually seen her daughter's movie. Oops!
Leonardo DiCaprio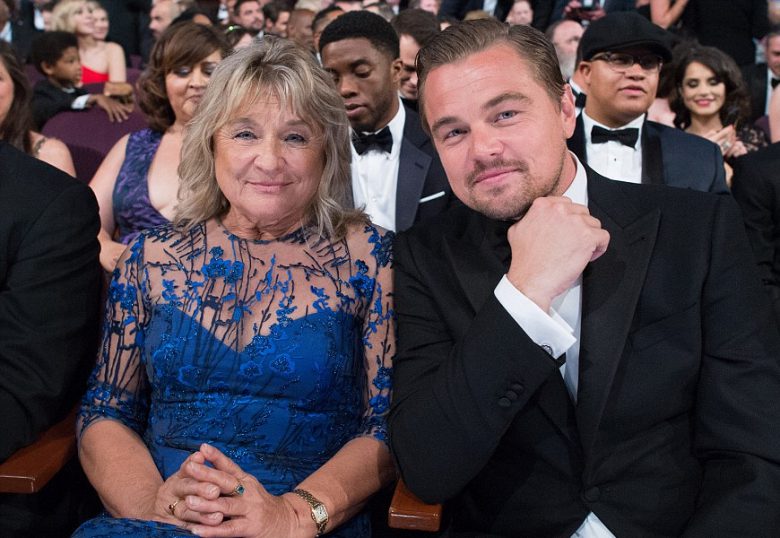 It wasn't the first time Leo took his mama to the Oscar's. But at the 2016 ceremony, it was an extra special affair as Irmelin Indenbirkin was there to see her son collect the Best Actor award for The Revenant, after all those years of being nominated.
Bradley Cooper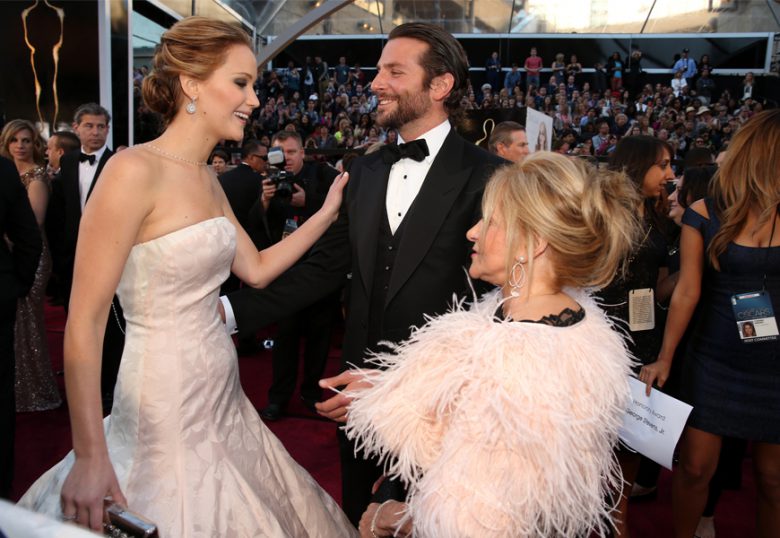 He's never short of beautiful women on his arm (Bradley has dated Renée Zellweger, Zoe Saldana, English model Suki Waterhouse, and is expecting a child with Russian model Irina Shayk). However, at the 2015 Oscar's, Cooper's date to the star-studded affair was mom, Gloria. He told Closer Weekly that years ago when he started acting, she made him promise she would be his date. "'If you ever [get nominated], I am the date.' She was freaking out [when I got nominated]."
Jared Leto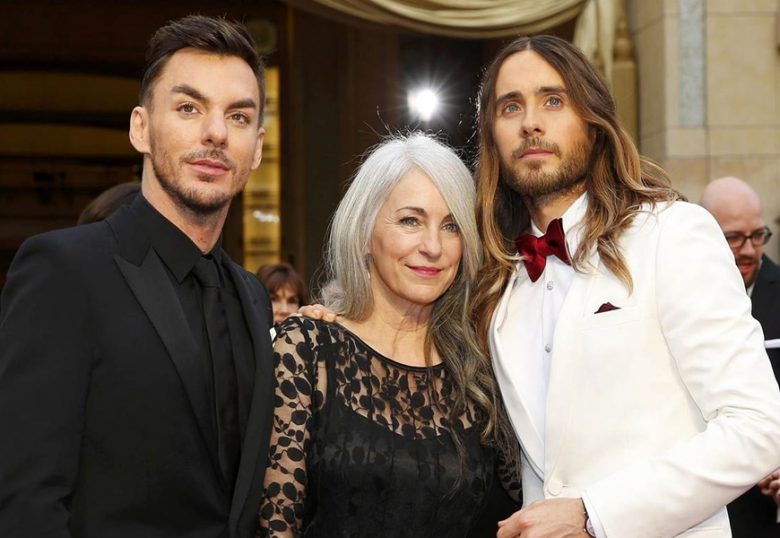 Jared Leto didn't just take his mom, Constance, to the 2014 Academy Awards—he dedicated his Oscar to her. "In 1971, Bossier City, Louisiana, there was a teenage girl who was pregnant with her second child. She was a high school dropout and a single mom, but somehow she managed to make a better life for herself and her children. She encouraged her kids to be creative, to work hard and to do something special. That girl is my mother and she's here tonight. And I just want to say, I love you, Mom. Thank you for teaching me to dream." D'awwww!
Chris Rock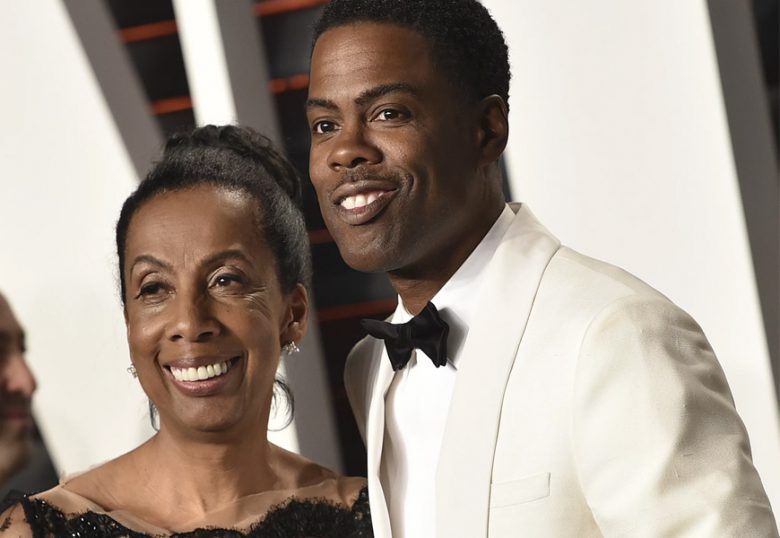 Although Chris was pretty busy for most of the 2016 Oscar's—he presented the 88th Academy Awards—he still made time for mom, Rosalie. The comedian left nothing out there on stage, not-so-gently mocking the#OscarsSoWhite for its lack of diversity. "Welcome to the Oscars. Otherwise known as the White People's Choice Awards," he quipped in his opening dialogue. The funnyman escorted his mom to the  Vanity Fair's Oscars party afterward.