Have you noticed that customer service at some retailers has fallen by the wayside? It's inevitable as the market fluctuates forcing some retailers to scale back on staff. But does that mean that the service needs to be compromised? One of my earlier jobs was working at the cosmetic counter with Estee Lauder. I loved those days where insightful training was provided to the staff who were at the front of the line. We would visit  head office to learn about the company and receive ongoing product training so we could impart our knowledge on our customers. It meant taking the time and acknowledging the needs of each person.
That experience taught me what customer service really is. But is today's retail environment different? Are customers more demanding of information? A combination of both I think.
I had this discussion with a friend of mine the other day as he had mentioned about a new technology called Tulip Retail that is on his radar. Could this be the way of the future? Can customer service work along side technology? The idea is that sales associates armed with tablets can have instant access to product details and even customer reviews to help potential consumers make educated and sound decisions on their major purchases. Think how helpful that could be when you are shopping for strollers or a new fridge! I don't know about you but I am overwhelmed by the choices out there. Imagine questions like would my kids hockey equipement fit in the back of the family SUV? Or is this stroller ideal as a city jogging stroller?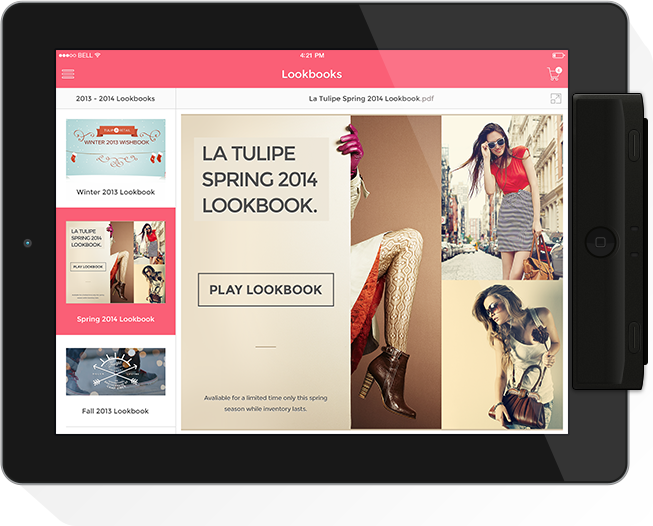 Seems like  a great way to eliminate wasted time: no more going to a stock room to determine availability of those droolworthy Louboutin's by just a touch of a screen. And every customer would get more personalized service, catered tot heir needs.
What do you think? I'm seeing this sort of tech customer service at stores like Apple and I've liked not having to stand in line for something and have the service come to me.
Could something like this help with better service in other categories? Just a thought.