If you've been thinking about getting a gaming console for your family, you may want to consider the latest from Nintendo. The company unveiled the newest console last night in Tokyo and fans worldwide are already anxious to get their hands on it. Why?
It's been five years since the last console was introduced to the market, but what makes Nintendo Switch different is the flexibility for players to play in multi-modes. Games designed for the system can be played on the television, table top, hand held, and on-the-go. It's pretty much several gaming systems in one. Why is that appealing for families? Its continuous play through the multi modes offers seamless gaming without having stop playing if you don't want to. Not only does it connect to a TV at home, it can also instantly transform into an on-the-go handheld device.
This breakthrough gaming system also puts all of the most loved innovations from previous Nintendo hardware plus new technology into one, making it the most sensational, flexible and interactive gaming experience on the market. During the presentation, Nintendo demonstrated the subtlest vibrations of an ice cube in a glass that can not only be seen and heard but now felt through the Joy-Con controllers thanks to the advanced HD Rumble technology. Pretty cool!
Nintendo Switch systems will include the main console, Joy-Con controllers (left and right), a Joy-Con grip (what the controllers attach to so they can be used as one controller), a set of wrist straps for the controllers, a Nintendo Switch dock (that holds the main console and connects to the TV), an HDMI cable and an AC adapter.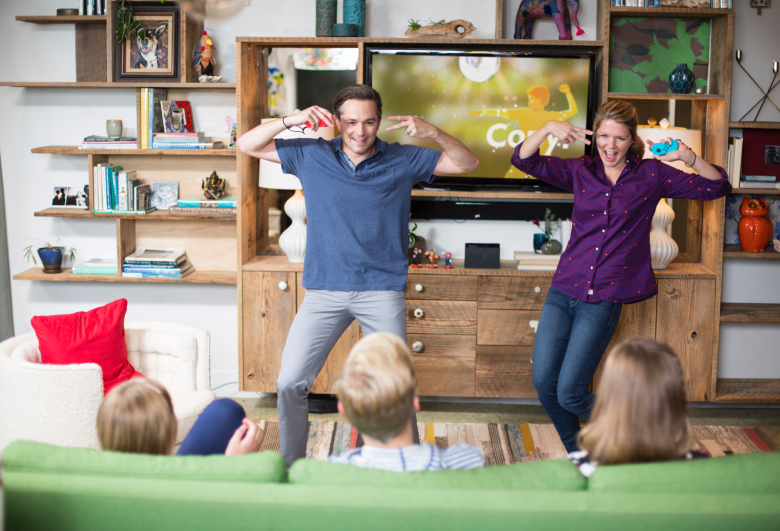 There are over 80 games currently in development for Nintendo Switch. 1-2 Switch will be the first to launch alongside the system that will give players a fun and interactive experience from Wild West gunslinger to copying each other's dance moves and much more. ARMS will also launch this spring, offering a unique multiplayer battle sport by letting players use extendable arms and introduce new characters to the Nintendo world.  We'll definitely be keeping our eyes peeled for titles like EA SPORTS FIFA, Super Mario Odyssey, Splatoon 2, Mario Kart 8 Deluxe, and Snipperclips – Cut it out, Together! which is an action-puzzle game that requires players to communicate, cooperate and use their imagination to solve puzzles.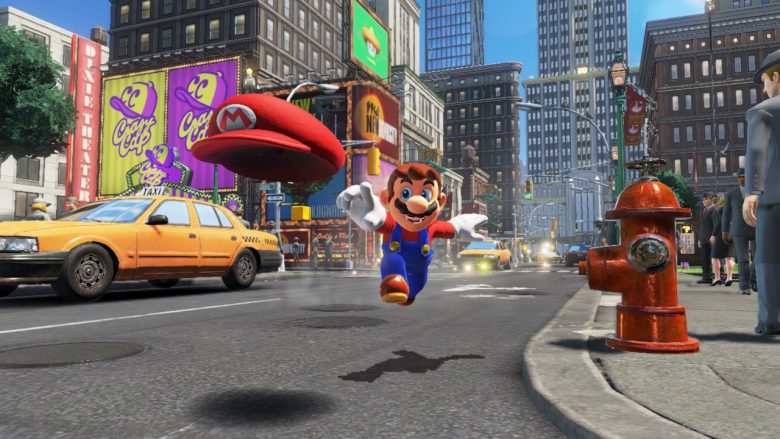 Many of the past games made for Nintendo have been very popular with kids and families around the world and we're excited about the new innovations announced in Nintendo Switch.  This new gaming system will bring the experience to another level of imagination and play.
We can't wait to get our hands on this and try it for ourselves!
Nintendo Switch ($399 CDN) will be available on March 3, 2017.