Most of us don't even want to think about back-to-school shopping yet but yes, the time has come (that's if you haven't started already!) If you've got some tech in the back of your mind now is a good time to ease in, refresh the kids and get those S'mores-filled-brains gearing up.
We've recently taken a look at some tech for each school age group to help transition for back-to-school and hopefully, help your family decides what's best:
FOR YOUNGER KIDS:
OSMO is an award-winning educational game system designed for kids ages 5-12. This interactive learning game helps prepare our younger kids in all areas of learning from math, spelling, coding, and more. Our staff recently checked out the game and enjoyed solving Tangrams which help with special thinking. There are over 500 puzzles to solve in this one game alone. In particular, we loved Masterpiece; an illustrating game that allows your drawings to feature in the game itself, courtesy of its front-facing camera which captures your images. Doodle magic wands and tap shoes, which are then seen on the screen. Or turn any image into an easy to draw outline. The games interact with the Apple iPad and each learning game is sold separately.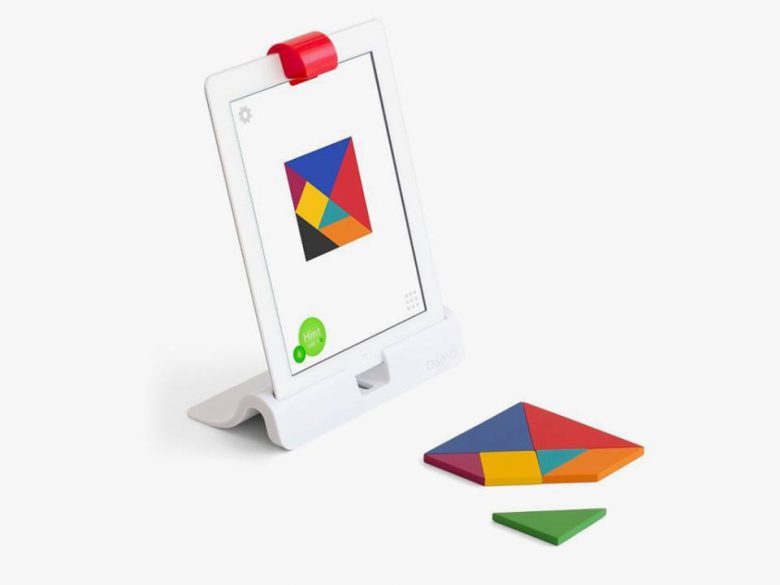 LEAP FROG's Leap Start Learning Systems are geared to kids aged 2 to 7 and bring learning, fun, reading, phonics, word puzzles, math, and much more into their world. Incorporating the interactive activities are easy for parents in the summer and portable for cottages or road trips without the use of data. I love that LeapStart Jr that can help getting preschoolers into daily routines. Little kids love having their own device as well and it's a confidence builder knowing that they can also follow along with instructions on this console independently without too much assistance. The system works with a special stylus made for little hands (included and attached) that reads invisible dots on the pages that will interact with the child—it will teach kids in a fun way by asking questions, play songs, jokes, and other challenges. The system comes with a sampler book of activities and a downloadable "Guide to Getting Kids Ready for School". Additional activity books are sold separately. Different levels available.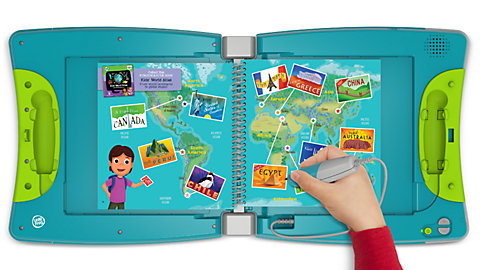 FOR OLDER KIDS:
The question of when to get their first cell phone often happens when kids start to walk to school themselves (we've got some tips for when to buy). Most kids will beg for an iPhone and the latest Apple iPhone SE is an ideal choice at a much lower price point than other Apple options. We've also found the Alcatel Onetouch Idol3 (Android) to be an impressive option at a lower price point that offers a practical and stylish solution that's worth looking into. It's powerful and sleek in design. The hardest part is to find a protective case—which I highly recommend for any phone and especially for kids! But for those who have cellphones already, this is the time to clean up the back-end of phones. Check data usage and monthly bills (you may see a spike in usage lately thanks to PokemonGo). Take a look at what upgrades are needed and why. Check with your carrier to see if there are any benefits to "family sharing" data for example.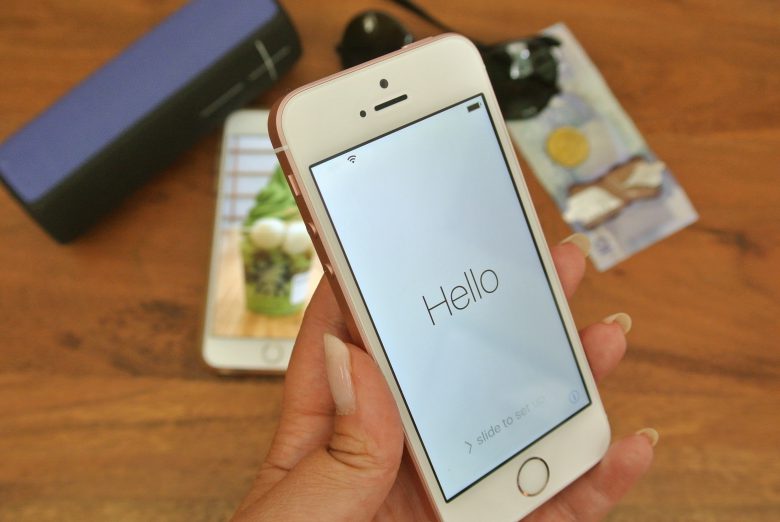 Since many kids (and adults) are on social media apps, it's a good time to check location and privacy settings that may have been opted in. You know all those fun quizzes on Facebook? Take a look at your "Pages" tab and review what you've "LIKED." Chances are, many of those you won't need or even look at. Time to delete! It's also a good time to check your settings and get smart about who you're sharing your updates with.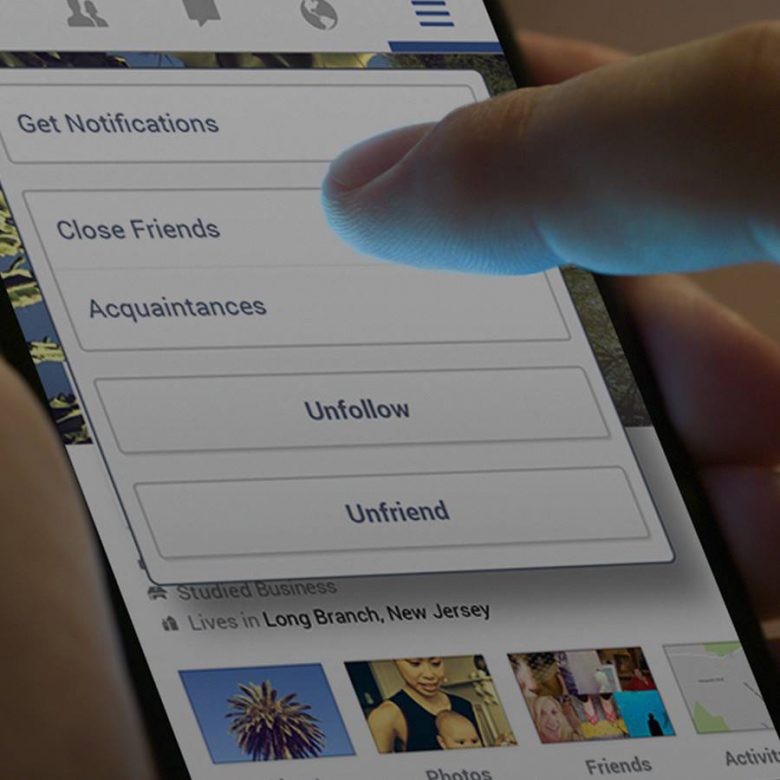 If you're wondering whether it's time to add on a tablet or laptop for this age group, I would recommend not investing into one that has more bells and whistles than your child would actually need. Around grade 5, we've noticed teachers will work in the use of technology with simple tasks like checking the teacher's blog or website for homework updates and important school dates. Projects will have the option of being hand-written or via computer. From our experience, teachers give kids the time to work on computer literacy at school rather than assuming all families are equipped. So far, my younger son and I have been sharing my laptop but our home computer serves as a go-between, since he has the ability to email working projects or load onto USB keys.
FOR HIGH SCHOOL & UNIVERSITY:
This group of older students will more than likely do all their homework, projects, and research with computers. A portable laptop is a great choice for many so they can take them to classes and lectures for keeping notes. Investing in a laptop with more features is ideal. I've found my own son using features like iMovie to build in clips into his presentations, so an Apple MacBook Pro was a good choice for him.
Another great option we tested out was the Microsoft Surface 3, which has the flexibility of being a tablet and laptop in one. With a detachable keyboard (sold separately) and the use of their Surface Pen, it made for a great adaptable device for school. The One Note feature is worth exploring as it can incorporate note taking, drawings, photos, links and text all into one document that can be shared. The recent Windows 10 Anniversary update brings all new features to Cortana, Microsoft Edge, Windows Ink, Windows Hello and more.
Many of our teens are stressed out these days with heavy homework and studying schedules that often go very late into the night. What's important here is to create a space that is ideal for kids to study and lighting is key here. I've discovered the new Philips Hue White Ambiance light that works well throughout the year at any time of day or night. You can adjust the settings so eyes are not straining and set the right environment for concentration and staying focused. It can also help you relax and drift off to sleep and wake you up gradually and peacefully without the shrill of an alarm clock. It's controlled by a dimmer switch (included) or by the app on a smart device.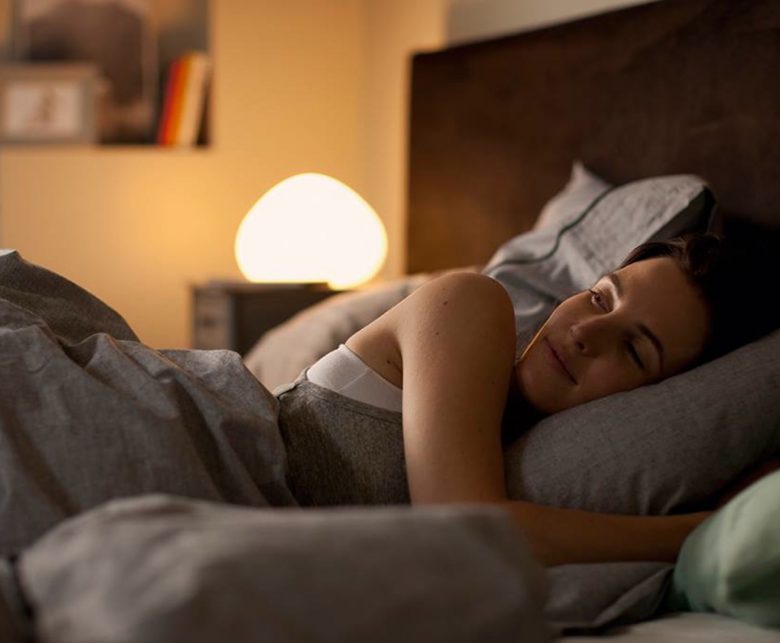 FOR FAMILIES:
With portability of devices means more chances of the kids using public Wi-Fi. According to a recent Norton Wi-Fi Risk Report, younger generations are most likely to expose their private information over public Wi-Fi, while being unaware of the risks. Norton WiFi Privacy uses a VPN to encrypt smartphone data so when kids go to study at a café or library, you don't have to worry that their private information, like passwords and credit card data, is being exposed. App Available for Apple (iOS 6 or later) and Android (1.0 or later) smartphones and tablets. Subscription based but a trial is available to check out first.
The Samsung Galaxy Tab E Lite or Tab A7 allows for great family sharing. But we were very interested in the progress Samsung has made with children on the Autism Spectrum. The Look at Me app that was first introduced by the company after much research, has garnered attention from educators, health care providers, and families alike. Child-friendly interface, endless entertainment options, and multi-tasking functionality helps maximize productivity while keeping everyone connected. It's an affordable alternative that can do so much.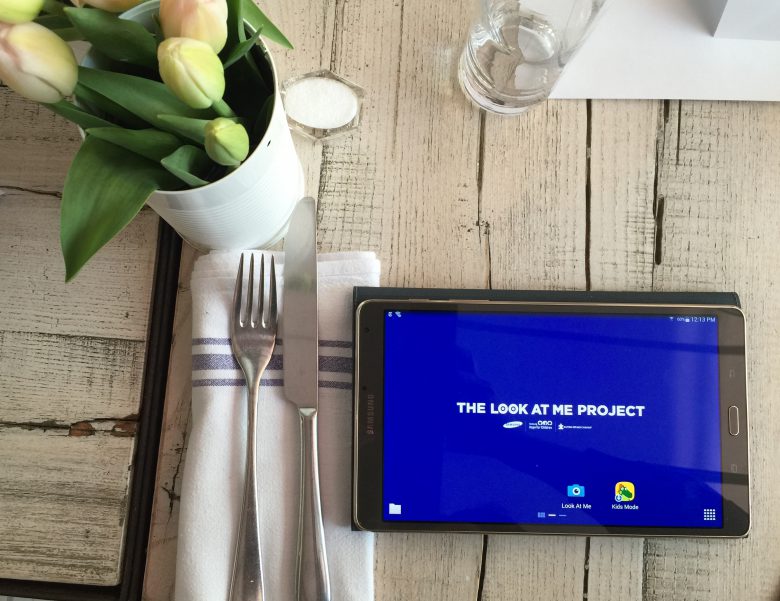 Our family has also shared a Kobo eReader the past few years, although we may get the kids their own as they are getting older and are definitely more interested in reading for enjoyment. The Kobo Aura ONE is the newest eReader that we had a chance to look and it's worth investing in. Why? It's got a bigger (7.8 inch) screen, the ability to store up to 6000 eBooks, and a new ComfortLight that adjusts throughout the day. It also allows the reader to connect to a local library and borrow books through OverDrive – a free lending access with an active library card. Having the opportunity to read previews online before committing to buying or borrowing a full copy is very useful (my kids have monthly novel studies of their choice and this has become a great way to help with the assignments). By the way, it's also waterproof for up to 60 minutes too!