What type of holiday shopper are you? Are a last minute shopper? Are you organized armed with lists? Are you a go with the flow type? And does the mall terrify you? There are several apps that can help you keep on top of your shopping frenzy this holiday season!
Manage your lists with mGifts (99 cents for iPhone, iPad, iOS) – this app organizes your gift giving by keeping you on a budget and managing your gift list. mGifts makes it easy and convenient to see how many gifts you've purchased and how many you still need to get. It will also manage how much money you've spent on each person or group. View your gift list by store, event, group or person helping you stay on budget while giving your peace of mind that you're not missing anyone when it comes to celebrating milestone dates like birthdays, anniversaries and holidays. With the you can also keep track of the "status" of your purchase and make notes of if you've sent it off already. Link: itunes.apple.com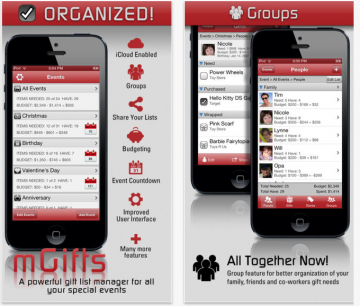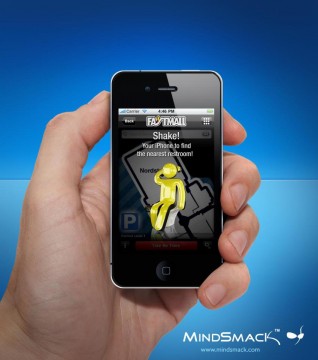 Another handy one is FastMall (free – universal). This app helps you to navigate your favourite mall any time of the year. It guides you to the restrooms, stores and restaurants using a turn by turn navigation system without using GPS or WIFI. What's super handy?? …it will even remember where you've  parked your car!
Check in at the mall or stores that you love and with a shake of your iPhone it will take you to the nearest restroom. If you're at the mall with a stroller, the app will allow you to select an ELEVATOR ONLY option that will help give you the most direct route.  Spot a great deal? Share it on your social media. Follow your favourite stores and receive special offers. The app is currently available for over 1250 malls in 31 countries including here in Canada  (e.g. the Eaton Centre, Yorkdale Shopping Centre, Upper Canada Mall, Dufferin Mall, Square One, Vaughn Cierge, West Edmonton Mall, Place D'Orleans).
Link: www.fastmall.com