When I have a couple hours to myself, or with the kids, we often like to drop into the Royal Ontario Museum (ROM) in Toronto. Even when we travel we tend to include a trip to the local gallery or museum. There's always a "treasure trove" of discovery that we can't wait to get into. I was excited to learn about a new APP that will enhance the museum experience here at the ROM.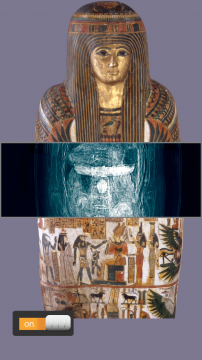 ScopifyROM is a digital discovery platform that allows visitors to interact with select objects throughout the ROM galleries in ways never before possible in any museum. The app was created by Kensington Communications, the Toronto-based producers of the wildly successful television series MUSEUM SECRETS.
This FREE app gives museum visitors a different perspective of various objects yet doesn't take away any other museum experiences that you already love. It delves in further into the objects and it's like having a curator right next to you giving you tidbits of juicy information and features that are not available to the naked eye.
How does it work? By using the app visitors must first scan in the  QR Code of a featured museum object. Each Scopify object is clearly marked. Once you've scanned a code, it opens up a custom-made range of ScopifyROM tools. Users can animate, x-ray, scan, magnify, restore, decode, and even add skin to various creatures. Each ScopifyROM featured object will include 2 to 5 different tools that you can  load and interact with. Each piece also includes the background information as well. As you scan, the objects will store into your device so you can continue examining it even after you leave the museum.
Visit the Egypt gallery and decode the hieroglyphics on an ancient mummy. Scan in the code for the massive Futalognakosaurus in the lobby to animate it and bring it to life or put some skin on him!
I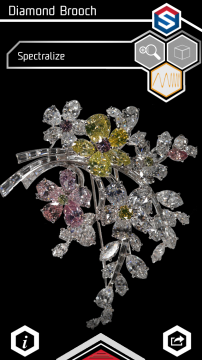 t's not just for kids! I used the app  in the Gems and Gold Section (of course) and discovered a Diamond Brooch. Once I had loaded it into the app I was able to get a 3D image of the item to see the backings and well as really magnify the piece!
The app doesn't stop there! There are games that can be unlocked by scanning in a minimum of 5 objects and the games can be played even after leaving the ROM.
For example, in the BAT HUNT the player can select between three different species of bats. The player is instructed to steer their bat using sonic "echolocation" to avoid obstacles while collecting enough nectar to save energy and catch prey. It's a bit addictive for me already!
Another game is Footprints – a time-sensitive, Mix 'n Match memory style game that requires the user to match up footprints to animals as quickly as possible. ScopifyROM app will respond to the answers with a right or wrong and lead into pop-up bits of information about the animal selected. Other games include Coin Conundrum, Crossbow Defender, and Dino Dig.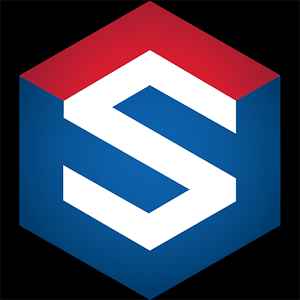 The app is currently available for FREE download on iTunes for Apple iPad, iPhone, iPodTouch, as well as for Android on Google Play.
It's currently available for interaction at the Royal Ontario Museum in Toronto but hopefully it will expand to others in the future! It's very cool!