I met Elena Semikina, probably a couple years ago at one of the swanky parties during the Toronto International Film Festival. She's tall, blond and everything you would expect physically from someone who was crowned Miss Universe Canada.You couldn't hate her if you tried. Her perfect teeth, skin and sparkling eyes actually took secondary spotlight after having a chat with her. She's genuinely warm and gracious.
We all kind of smirk at beauty pageants and how shallow they can be. Maybe because years ago contestants were solely judged on appearance and whether or not they can throw a baton in the air and catch it. And while the industry has evolved I still wonder why someone would enter a pageant. Is it for vanity? Is it for fame? And how do the contestants feel about being perceived as eye candy?
This is where Elena has opened my eyes once again. Elena Semikina recently made her directorial debut with Behind The Dress, a documentary that takes a backstage look at the people who take the stage.
In front of the camera she has appeared in the feature films Three Days in Havana and Gitaskog as well as being a regular on the television series Brave New Girls.
Behind the Dress premiered at the Golden Door Film Festival where Elena was nominated for the Women in Cinema Award and also went on to win the Bronze Plaque at the Columbus Film Festival. The film is familiar ground for Semikina, who was selected as Miss Universe Canada in 2010 and represented her country at Miss Universe.
I recently had a chance to see the film as well as chat with Elena about her new film.
Sonya: As a beauty pageant contestant and crowned Miss Universe Canada, why did you decide to create this documentary?
Elena: I was very lucky to be selected to win the crown and represent Canada at Miss Universe in 2010, but more importantly, through that I was able to go down on trips to South America and visit orphanages such as SOS Children's Villages and deliver school supplies and even computers. These experiences were transformational for me. The pageant was about more than beauty. I thought a documentary was the best possible vehicle to follow other women's stories, and show that not every stereotype is completely true.
S: What challenges did you face as a beauty pageant contestant?
E: I was on public display for the first time in my life. The competition forced me to gain the confidence to step up on that stage and make use of my platform.
S: Let's talk about some of the people featured in your documentary. We follow women in all shapes and sizes as well as different backgrounds. There were women from small towns and big cities. There was one who was older at 40. Why do these women want to subject themselves to being judged?
E: I was very fortunate to have behind the scenes access to follow Miss Universe Canada contestants throughout the competition and able to share some of the great stories from the women who competed. Usually the focus is on the superficial aspects of the competition, but not many people know that these women travel all around the world contributing to charitable organizations and using this platform to raise funds and attention for these causes. This film captured a special year, when one contestant even utilized the platform to stand up for social rights. The women's reasons for competing are as varied as our country – the competition is a true reflection of Canada.
S: When you had started filming this documentary, you probably had no idea about Bruce Jenner and his story as you've also featured a transgender contestant in this film. There was controversy when the information came to light. Now, how has Caitlyn's news affected you and this film now?
E: Right now there has been a great deal of attention and awareness surrounding transgender rights. Lavern Cox was on the cover of time, Caitlyn Jenner is on the headline of every major outlet… but even before these headlines Jenna Talackova was making world-wide waves when she challenged Donald Trump on an archaic rule that Miss Universe contestants had to be a "naturally born females." With the help of Gloria Allred, the famed civil rights lawyer, she took Trump and the Organization head on – winning the right to compete when the rules were changed in her favour. I am not sure how or if Caitlyn's news will affect any attention on this film, rather my hope is that collectively, all of these stories will have a positive global impact.
S: A beauty pageant is partly about being judged on appearance, do you think that's okay? I'm wondering if  beauty pageants are relevant anymore?
E: This instance showed that pageants can be still relevant. Feminist organizations have been known to be critical of the Miss Universe platform, but in this case, Miss Universe emerged as a leader. Miss Universe ended up being the international organization that brought significant thought and energy to a topic that needed it dearly. And, as a result, many other larger companies and organizations re-visited their out-dated codes to make sure they were current with the times.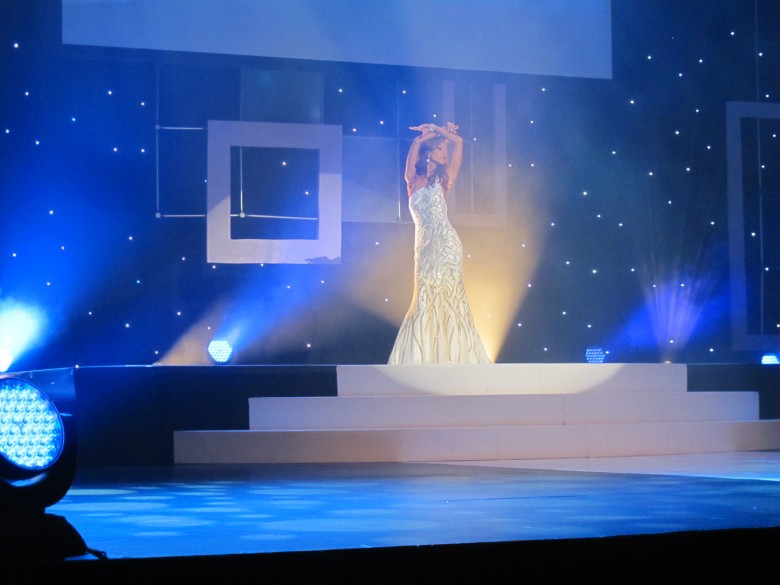 S: What have you been doing after your reign as Miss Universe Canada and where is your career path leading you these days?
E: During the competition, meeting all my fellow contestants, I realized that I have a passion for storytelling so I pursued that after my reign was finished. My first film started from a simple conversation. In speaking with Ken Taylor, former Ambassador to Iran, I realized that it was important to tell his story and to tell it now. Making "Our Man In Tehran" built a great deal of confidence in me as a filmmaker. Ken trusted me with his story. That is not something I take lightly – in any project I take on I want to do the story justice. Here, the women of Miss Universe Canada, including Jenna, trusted me with their stories. "Behind the Dress" was my first film as a Director – it was a painfully wonderful experience, I really feel like I have found my calling as a filmmaker.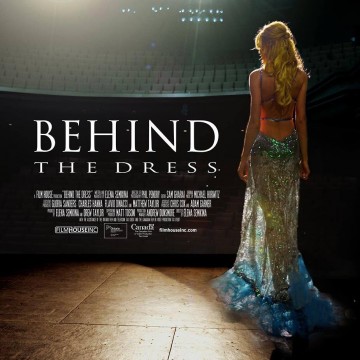 S: If we wanted to see the film, where can our readers find it?
E: The film will air on Rogers OMNI later this summer and also be available on DVD. You can check www.filmhouseinc.com for the schedule and where to order it on DVD.
Big thanks to Elena for taking time out of her busy schedule to chat with us!