Who else grew up knowing Danica in her role as Winnie Cooper in the hit TV show Wonder Years? Flash forward and now she's all  grown up. Danica's has proven to be a strong role model for women and girls going beyond Hollywood expectations. Would you be surprised to hear that while juggling her acting career (you've also seen her on The West Wing, The Big Bang Theory, How I Met Your Mother), Danica earned her undergraduate degree in mathematics and went on to becoming a New York Times best-selling author of math books? She's also appeared around the country as a speaker on the importance of math education, particularly to young women. Her latest role blends those two worlds.
Netflix recently premiered a new series aimed at tween girls. Project Mc² brings a fresh new live-action show that breaks from the traditional tween television show formula. The message here is that smart girls are cool and that areas of math and science can be relatable in every day life. With strong, smart, and funny characters Project Mc² is proving that with the right approach, girls have more to aspire to.
Danica McKellar plays "The Quail" role on this show. Think Charlie in Charlie's Angels who offers missions and leadership. We had a chance to participate in conference call with Danica to find out more about her and Project Mc².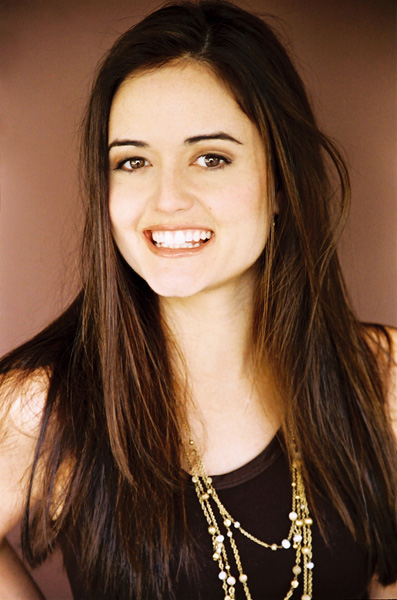 So, what's happening in our society? Why have girls been shying away from science, technology, engineering and math (STEM) based careers and learning?  Danica mentioned that from the start, even as toddlers, we're often see little girls and say "Oh, you're so beautiful, you look adorable."
"Little girls get reinforcements about their looks more than anything" says Danica. "Little boys tend to get things like 'Oh, look how strong you are'. So, from the earliest of ages, girls are lead to believe that their greatest value comes from their appearance and not from their brains. The stereotype continues where we look around at billboards, magazines, television shows, everything gives the girls the same message. If they're smart it's a bonus, but really what they're most valued for is their appearance."
Danica admits that she wasn't always good in math. She struggled with the subject in middle school and admitted to crying in seventh grade because she was afraid to do math homework. How she overcame her fears was credited to a new teacher who approached the same math material but presented in a more understandable way. Onward to college and her fears had struck again and now looking back Danica said she fell into the thinking herself that she wouldn't be that great in math. "What happens to a lot of girls is they are convinced on a very deep level that math is not for them, so when they hit that first stumbling block, whether it hits in middle school or high school or whever, instead of seeing it as a temporary stumbling block the way most boys tend to do, girls will tend to see that as evidence of what they've known deep down all along, which is that they don't belong in math."
As parents, how do we support our daughters and other girls in our lives? Danica offers advice to help girls understand that they do belong, and math is for them. Put aside the textbooks and present math to girls with subjects they are excited about. "In my books, starting with Math Doesn't Suck, all the topics are fun and silly and what girls are thinking about. Pizza, puppies, popularity and shopping, just fun, silly things to make the math not seem so daunting and not seem boy-oriented. Show them that they can do the hardest, toughest math and they are capable and strong."
Building their confidence is key. Making it fun may seem kind of silly but eventually they learn how to tackle the problems and over coming fears. They'll feel stronger and smarter and these subjects will no longer be a hurdle. Project Mc² proves that girls can be popular and fun as well as smart.
I mentioned to Danica about an experience I had at a movie theatre that left me speechless. My two boys and I were sitting in the theatre, and in front of us were three tween girls. They were having fun giggling and chatting loudly. They were discussing clothes, boys, music and being popular. At one point one, the older girl of the three, who was no more than twelve years old, said "I have to sound stupid, but I really like math."
This came as a real shock to me.
Danica mentioned that in her books, she's included quotes from kids not just about math but also about self-esteem. She asked them what they thought about smart girls and dumb girls. Most of the eleven year olds had responded similarly with "There is no such thing as dumb girls. They're just pretending to be dumb."
"This blew my mind," said Danica. "It made me that much more passionate about making sure that girls know they don't have to do that."
Danica sited a quote "How long can one wear a mask before one's face begins to conform to the mask?"
"These tween girls are pretending to be dumb. That's going to start, slowly but surely, undermining their own confidence in themselves, even more so than all the stereotypes surrounding them, and make it that much harder for them." Says Danica.
"One of the most important part of my books, and this show, Project Mc², is the image for girls to put in their head of what a smart girl looks like. A smart girl is confident, she is fun, she knows how to get what she wants because she's smart, and that is something to aspire to be. That's what we want to give the girls.
Here's a trailer for the show now streaming exclusively on Netflix.