If you haven't seen the smash hit The Book Of Mormon, you won't want to miss its return engagement to Toronto with performances from September 16 to November 30, 2014. It's one of those really "pushing the limits" type of musicals that will either leave you  completely shocked or highly entertained… or in some cases (aka mine), both!
Touted as "The Best Musicals of This Century" by Ben Brantly, The New York Times and as the winner of nine Tony Awards, it's no surprise that tickets are moving FAST for this touring production.
But let's have some fun, shall we?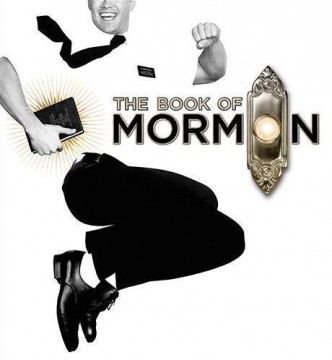 The Book Of Mormon is inviting Toronto to join in a citywide Scavenger Hunt!
WHAT: An opportunity for the Toronto community to engage with The Book Of Mormon on social media and in person. Winners will receive a pair of tickets to the show.
WHERE: The Book Of Mormon will be sharing clues on its Facebook, Twitter and Instagram accounts teasing the locations of hidden doorbells around Toronto.
To Play along follow The Book Of Mormon on Twitter (@BookOfMormon), Instagram (TheBookOfMormon) or Facebook (TheBookOfMormonOnBroadway) and the hashtag #HelloToronto
WHEN: Saturday, September 20 at 10:00 AM EST
MORE INFORMATION:
Only one entry is allowed per person. After finding a doorbell, winners must show valid ID to pick up tickets at The Princess Wales Theatre box office – 300 King Street West.
TICKET INFORMATION
The Book Of Mormon returns to Toronto's Princess of Wales Theatre following its record-breaking six-week engagement in 2013, with performances September 16, 2014 – November 30, 2014.  Tickets are available by visiting Mirvish.com, or by calling TicketKing at 416-872-1212 or 1-800-461-3333.
Follow The Book Of Mormon on Twitter, Instagram, and Facebook.
For more information, visit BookofMormonTheMusical.com and for Tickets in Toronto, visit mirvish.com