One of the world's most significant archaeological sites is the latest feature exhibition to arrive at the Royal Ontario Museum. POMPEII: In The Shadow Of The Volcano opens June 13, 2015 to January 3, 2015 in Toronto. This spectacular exhibition is filled with approximately 200 stunning artifacts complete with interactive and engaging installations that tell a rich story of the people.
Pompeii was an ancient Roman town near Naples in the Campania region in Italy. In 79 AD, Mount Vesuvius erupted burying the entire city and its people within 24 hours. Pompeii vanished and only to be uncovered nearly 1700 years later by archaeologists. What they discovered was the city pretty much intact.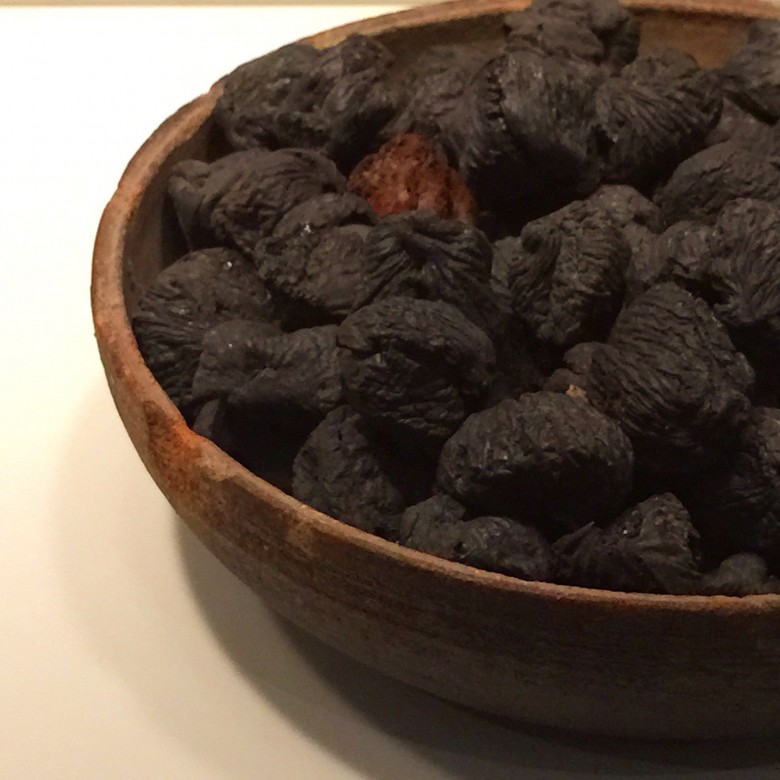 In this exhibition you will feast your eyes on some of these great finds that have been well preserved by nature from this disaster for centuries. From buried treasures of expensive jewellery to a bowl of figs; I was amazed to see everything still hold their shapes!
Loaned by The Superintendence for Archaeological Heritage of Naples and the Sprintendenza Speciale di Pompei, Erolcolano e Stabia, a number of objects have never travelled outside of Italy until now. The exhibition is grouped into six distinct sections to give us a better understanding of the people, the volcano that buried them and their lifestyle.
The final room is haunting and fascinating. Using 3D technology, casts of those who died in Pompeii were created. They are on display to give us an up close and personal view of time standing still. The casts exhibited life-like postures that offer several theories on the human casualties.
A "secret room" is tucked in a corner. According to the exhibition information provided, some of the objects here may have come from brothels—but erotic scenes also decorated private houses and public buildings. Some of these were often kept for good luck and to ward off evil but they also believed they would bring fertility and prosperity.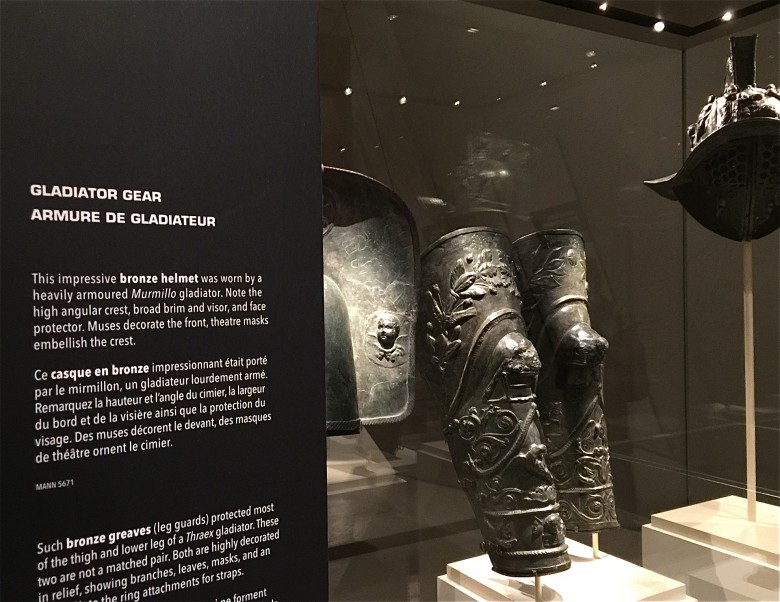 There are many events that enhances a visit to the exhibition including…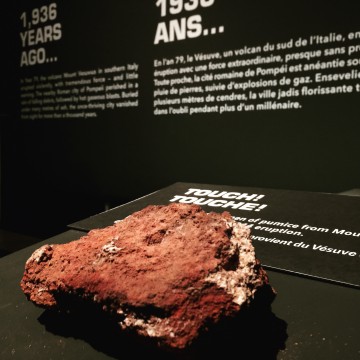 Big Weekend offers activities for the entire family.
ROM FNL Friday night parties will include a themed event to party like the ancient Pompeians in Toga! Toga!
ROM Speaks series will feature internationally renowned speakers addressing the many themes of this exhibition.
Summer Club 2015 highlights many features and themed activities for campers.
POMPEI: In The Shadow of the Volcano is a timed-ticketed entry exhibition. Photography is okay too! And you may even meet a Gladiator or two!
Just for fun…wonder if you would have noticed the warning signs and survive Mount Vesuvius' violent eruption? (I definitely didn't! survive!) You can take this quiz to find out: www.rom.on.ca/pompeiiquiz
My 10 year old is excited to go check this out this summer as he's just finished a big project on Roman History! He's particularly interested in seeing what the gladiators wore in battle.
Definitely put this exhibit on the top of your must do list! Here's a quick look at what to expect.