Thanks to Pinterest, Instagram and pro iPhone photographers all over the world, we are often presented with idyllic versions of parenthood that leave us wondering why, oh why, is Junior having a tantrum in the middle of the grocery store? What
could we possibly be doing wrong?
Enter photographer Danielle Guenther, the voice for all the down trodden parents who are living the reality of parenting every day.
In a photo series title "Best Case Scenario", Guenther explores the ins and outs of parenting for what they really are, trying, and difficult but still rewarding.
The series came out of an idea that was sparked after a typical family photo shoot for Guenther. "I have a regular client that I photograph, and I was over at her house. It was at the end of the session, and the mom, [who] is always a total blast, just laid down on the couch, and I [said] we should do a funny one.
"She has a wonderful sense of humor, [and] she was all about it! And then it just spiralled out of control in a really great way."
And so the first photo of the series was born: "Parenting Is Exhausting".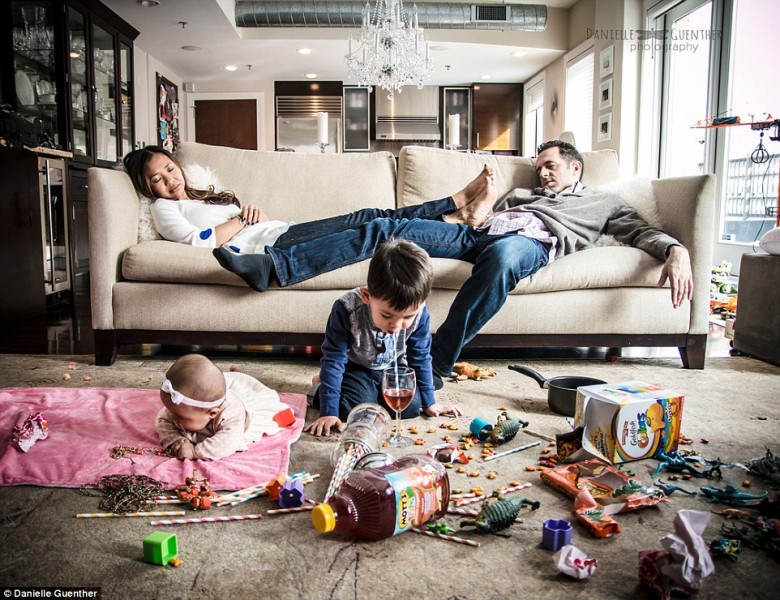 Take a look at some of the photos in the series and don't feel so bad the next time you undertake an everyday task and it ends in complete and utter anarchy!