If you're a fan of the 2001 film Bridget Jones's Diary, you'll be thrilled to hear that she's back and a teaser trailer has just been released. Renee Zellweger and Colin Firth are joined by Patrick Dempsey (McDreamy himself!) for the next chapter in the life of Bridget Jones.
It's been 11 years since the second installment, Bridget Jones: The Edge of Reason and we find Bridget—who has broken up with Mark—a forty-something and singleton once again. So much for happily ever after! In the new film, she's now focused on her career and surrounds herself with friends and for once, Bridget has everything under control. Or does she?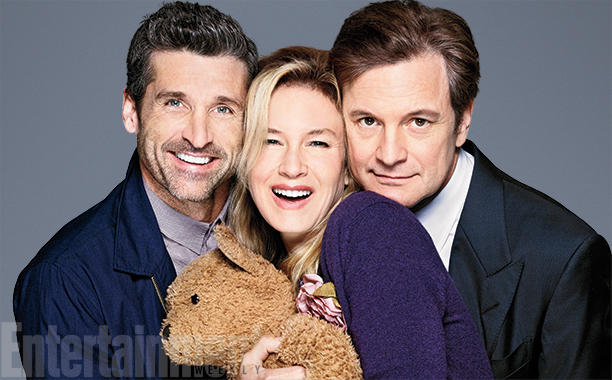 Enter handsome Jack, an American who is everything that Mark wasn't and well… she discovers she's pregnant!  The only problem is she's not sure completely sure who the father is.
In classic Bridget style, her character falls right back into place and into our hearts fumbling her way through everything and we love her for keeping it real!  We can't wait to find out what happens! The movie is due this coming September.
After all that Renee has been through in the past couple of years with the public accusing her of having some plastic surgery done, we're genuinely happy to see that she's moved on. In the December 2015 issue of Entertainment Weekly, she told the reporter that in some ways the experienced changed her and has taught her to fear less, although she admits that she never read or saw the comments made by critics and the media but only learned of them through friends.