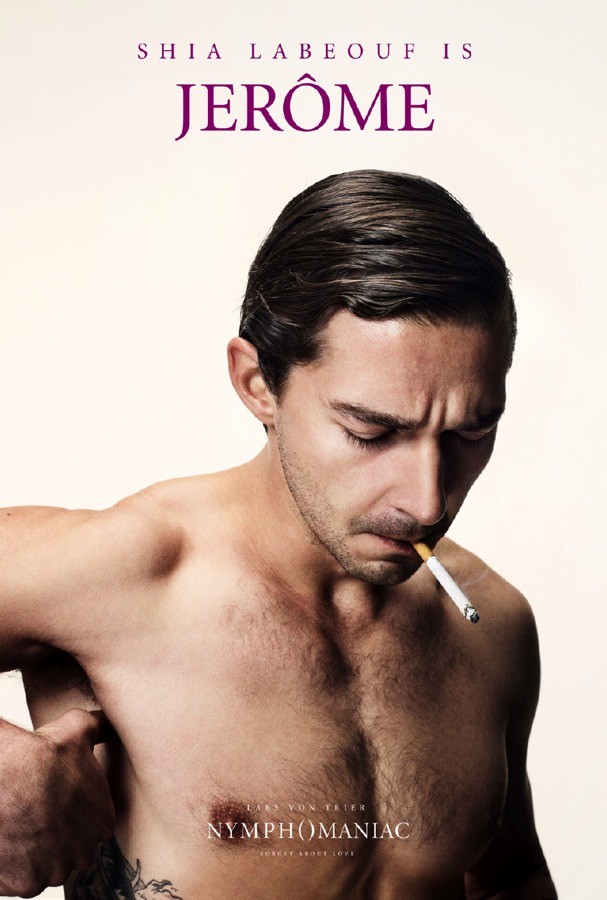 Want to see stars giving it their best "O" face? Check this out.
The posters Lars Von Trier's upcoming film Nymphomaniac were released today and they are, how shall I put it… rather appropriate given the title of the film.
The five-hour movie will be in two parts and tells the story of Joe (Charlotte Gainsbourg), a self-diagnosed nymphomaniac. Joe recounts her erotic experiences to Seligman (Stellan Skarsgard) an old bachelor who saves her after a beating.
The erotic epic also stars Shia LaBeouf, Uma Thurman, Willem Dafoe, Mia Goth, Stacy Martin, Jamie Bell, Connie Nielsen, Christian Slater, Nicolas Bro, Udo Kier, Jens Albinus and Sophie Kennedy Clark. These stars appear to be naked in the photos – some more than others, but Skarsgård is the most naked of all.
These posters seem to be right in line with the "sex sells" marketing strategy Nymphomaniac has been using – almost since it started filming. For months, it has been enticing viewers with racy "teasers" on YouTube. Will the movie be as racy as the clips and the accompanying posters? We shall soon find out. It is slated for a December 2013 release.
So… are these posters sexy, tacky, funny? Do they make  you want to see this film? Let me know.
Feast your eyes on the gallery below to see who gives it their best "O" face. And don't worry, these are SFW. But "barely". (Ha!)