When it comes to the gift giving season, I'm happy to say that I've pretty much nailed down what I'm getting everyone on my list. Having the opportunity to get sneak peeks earlier in the year has afforded me the time to make some sound decisions as we get closer to the holidays.
Video games are always, ALWAYS, on the kids' wish lists and since we test out new titles regularly, I definitely keep notes on what our friends and family members love. For nieces and nephews, we're eyeing the newest Disney Infinity 3.0 Edition and think it's sure to be a winner among kids and parents alike!
So, what makes the new Disney Infinity 3.0 worth putting on your list?
When it comes to video games, I look for something that gets the kids excited. Right now, for my boys, that's Star Wars—it will inevitably be the talk of the season. This particular Star Wars-inspired based game is one of the best we've seen come out this year for family entertainment.
We also look for long-term play value—will the game have a good, long life in our home? Like previous Disney Infinity games, this new version has consistently remained on my kids' "play cycle". And when the kids have their friends over, they're always asking to play.
As a family, we know that we can share in the fun without getting bored. Trust me, you won't get tired of this one.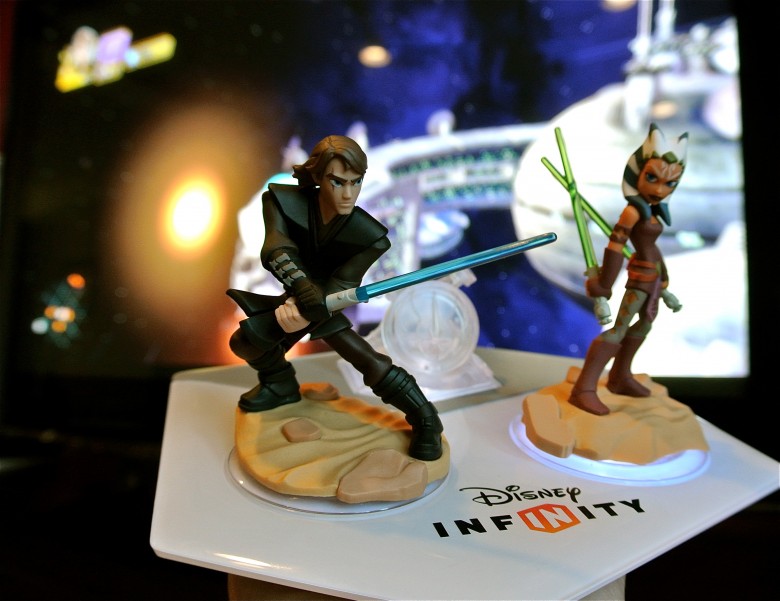 If your kids aren't as familiar with the original Star Wars, that's okay. What we've found with this edition is that as parents, we can tell the stories and revisit the original Star Wars. Two very cool Play Sets are now available for the holidays – Star Wars: Twilight of the Republic (included in the Starter Pack) and Star Wars: Rise Against the Empire. And, Star Wars: The Force Awakens Play Set will be available on the day the movie opens in theatres, December 18th.
"Star Wars is a really good idea because everyone loves it! I wanted to see the movies after I started playing this game to find out about the characters," my eleven-year-old told me. "My favourite is Boba Fett. But I also like Darth Maul, too. Good thing they are in the same game!"
Ways to play
There are a number of different ways to play Disney Infinity 3.0. In all Disney Infinity Play Sets, there are endless ways to have fun since the games are full of epic adventures. You can go to Endor and drive a Speeder Bike, go to Hoth and take out an AT-AT, or ride Taun Tauns and go to Jabba's Palace to get your missions.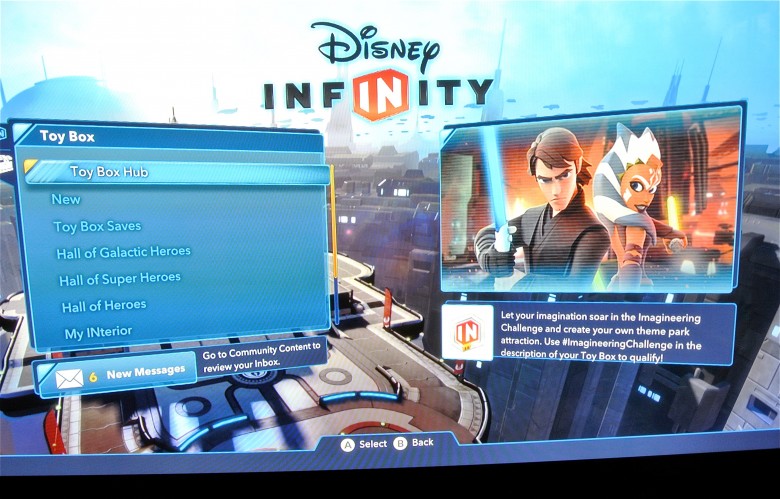 We also absolutely love playing in the Toy Box mode! Here, your imagination can run completely free. You can make your own worlds, create games with your own rules or build places that only exist in your imagination.  Plus, you can create your own adventure with a variety of gameplayoptions, like Toy Box Speedway that's a fun car racer game (seeing Captain America riding a teacup is sure to get a few giggles) and inspires great imagination in all ages.
My 11-year-old son and his friends, as well as my 4-year-old nephew and 9-year-old niece, love getting creative in this imaginative mode of play. Picture a virtual Toy Box where there are endless possibilities of creating your own world with all sorts of tools, vehicles, and accessories. It's a family-friendly adventure waiting to be built by you. Like a battle? You can build that into your Toy Box as well and don't worry, the toys never "break" in the game. They can heal quickly and return for all the fun.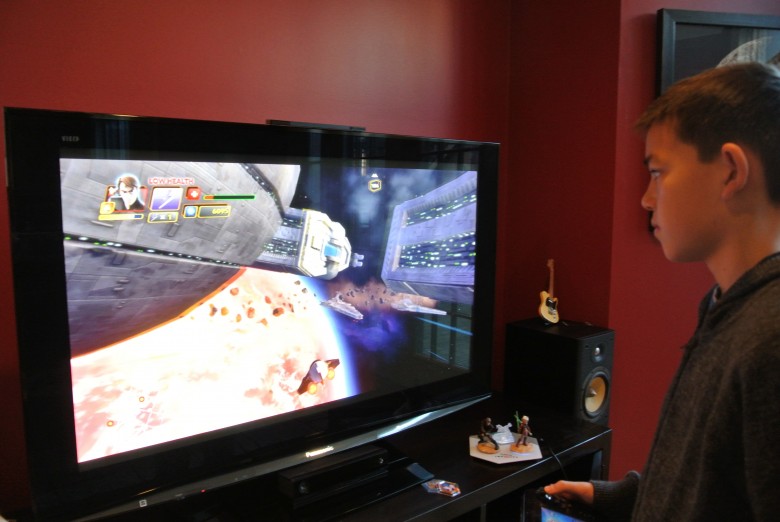 "I like playing in Toy Box because I can build the toys and play with them. I also like how the toys break into pieces when they are defeated but it's okay because they can be fixed in the game," said Tyler.
There are so many more ways to play with the Disney Infinity 3.0, which we're still discovering each time we play. This makes it a sound investment for families this holiday season.
This post was sponsored by Disney Infinity 3.0 but the images and opinions are my own.