It's usually by second week of December, that I find myself reaching into my bookshelf for my favourite Christmas-themed DVDs. While I have many to choose from, I find there are five which I watch every year no matter what. Yes, there is It's a Wonderful Life and Miracle on 34th Street, but what I usually gravitate to is from 80's onwards.
What's special to me about this list is that I never tire of seeing them. They either make me laugh or feel hopelessly romantic (or both!) and just make me feel pretty darned good!
1. Love Actually (2003)
What more could you ask for? Hugh Grant as the Prime Minister of England, Liam Neeson as a widowed dad of a lovestruck boy and Colin Firth attempting to speak Portuguese. This British rom-com has it all! A fantastic ensemble cast which also includes Emma Thomson, Billy Bob Thornton, Keira Knightley, Bill Nighy, Alan Rickman and Rowan Atkinson! I cannot recommend this movie strongly enough. If you want comedy, love and even a couple of tears, this is a MUST on your holiday viewing list. Check out a clip from the film at the end of this post. A classic!

2. A Christmas Story (1983)
Simply hilarious. The movie largely responsible for growing adults saying "You'll shoot your eye out!" this time of year, it's become a cult and now a mainstream classic.
The story of Ralphie – a little boy in the 1940s who dreams of getting a BB gun for Christmas. Really, there's no shortage of hilarity in this movie. From a "Fragile" gift Ralphie's dad receives in the mail, to the now famous "tongue-on-the-frozen-pole" scene… if you don't laugh, you are probably dead!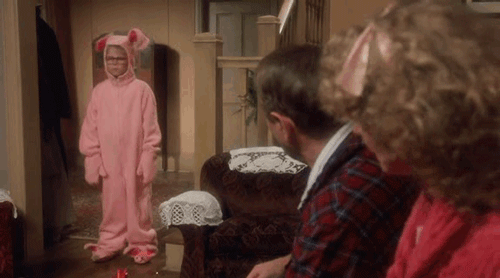 3. Home Alone (1990)
Even though we all know how it ends, it's still so fun to watch how you get there. I saw this movie for the fist time two years ago because my then 7 year-old son wanted to. And of course he loved it. As did I!
Maybe because I'm a mom of a boy, maybe because I just love the mayhem in this film, I never tire of this one. The story of an 8 year-old being stuck alone, battling burglars while his mother desperately tries to get back home just works for me every year!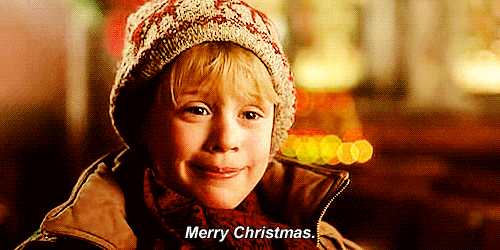 4. Bridget Jones' Diary (2001)
Renee Zellwegger as the seemingly fovever-single thirty-something is so endearing and funny. And talk about combining humour with romance and some sexy leading men!  I seem to enjoy feasting my eyes on Hugh Grant and Colin Firth at Christmas because here they are again. Who would not want to see these two sexy men battle it out? A fist-fight in a Greek restaurant, a kissing scene with falling snow and Colin Firth rockin' that Christmas sweater… a MUST!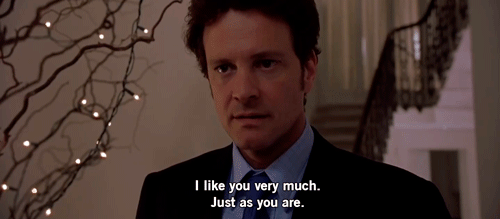 5. The Holiday (2006)
What I love about this movie is the four leads. And that they're cast just a bit against type – especially the guys. Who thought Jack Black could be a romantic leading man? And Jude Law as a widowed dad? Not their usual on-screen personas. Add in Kate Winslet, who is lovely and relatable and Cameron Diaz into the mix, and you have a bit of a guilty pleasure flick.
Plus, I spend all my time drooling over Diaz's Cali home and white winter outfits. Pure light romantic fun.
So what are your favourites to watch this time of year? To help get you into the mood, here's a famous "Would you like that gift wrapped?" scene from my number one pick.
Happy Holidays movie-lovers!
[youtube id="cfNzZre-sIU"]