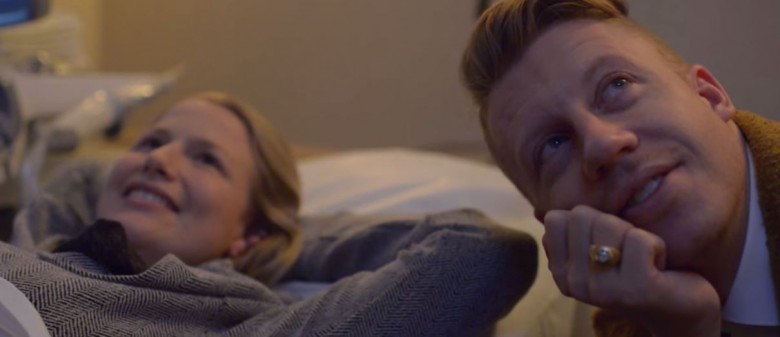 We've all heard at least one of Macklemore and Ryan Lewis's hit songs. We were obsessed with "Same Love" and if "Thrift Shop" didn't have you heading to your local Value Village, at the very least it had you up and dancing.
Lead singer Macklemore has just released a new video and this one has us reaching for the tissues!
Macklemore and his fiancée of two years, Tricia Davis, have just announced that they are expecting a new addition to the family in May 2015.
The pregnancy announcement comes in the form of a video featuring Davis and Macklemore holding hands while they watch their baby-to-be on an ultrasound.
The video came after rumours began circulating about whether or not Davis was pregnant. After wearing a loose fitting dress and not drinking at a Las Vegas New Year's Eve party, Page Six reported that Davis must be pregnant. A loose fitting dress doesn't automatically mean a woman is pregnant, but in this case the gossip mag got it right.
The couple announced their engagement back in January 2013 after dating for seven years.
The video is set to Youth Lagoon's "17", and was directed by Jason Koenig, the director of more than one Macklemore and Ryan Lewis videos.
Check out the video below.