Patio season has finally arrived – and with it comes endless opportunities to host outdoor parties!
During the warmer months, whether it's a birthday, shower or long-weekend, I always opt to take my party outdoors. Though contrary to belief, outdoor entertaining doesn't have to be complex, time consuming or over-the-top. You can keep it simple yet memorable with some easy design and prep and clean-up tips that are sure to elevate any backyard barbecue or al fresco cocktail party.
Table Setting
Make it simple by using one set of white dishes and stemless wine glasses for all of your family and entertaining needs! It'll save you time from constantly organizing dishes and prevents you from having to purchase a whole new set if something breaks!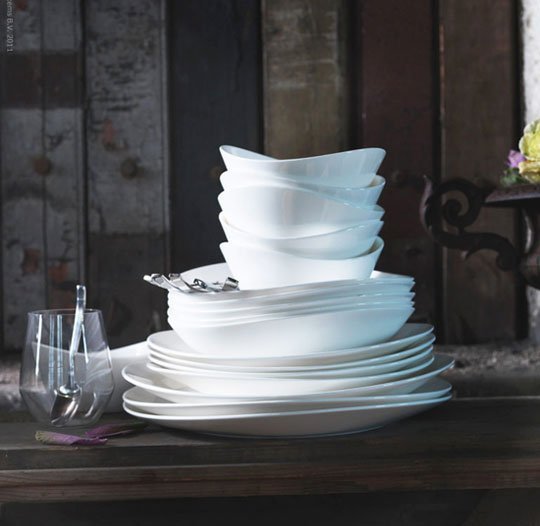 Image via TheKitchn.com
White Linens and Towels
For a simple yet elegant look, use white linens and towels throughout your home. This means that you can mix and match and never have to worry about having the right bedding for a guest room or colour coordination. Add a pop of colour for any season with fresh floral arrangements. Use accent pillows and throws to add pattern and personality to your living space.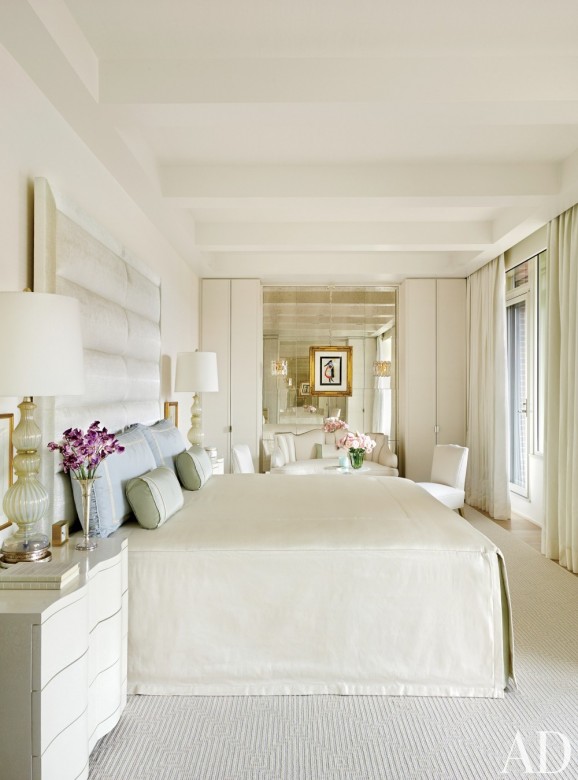 Image via Architectural Digest
Bright Colours
Bright colours and patterns add life to your space! This season, try mixing contrasting colours in deep and vibrant hues to any of your outdoor accessories.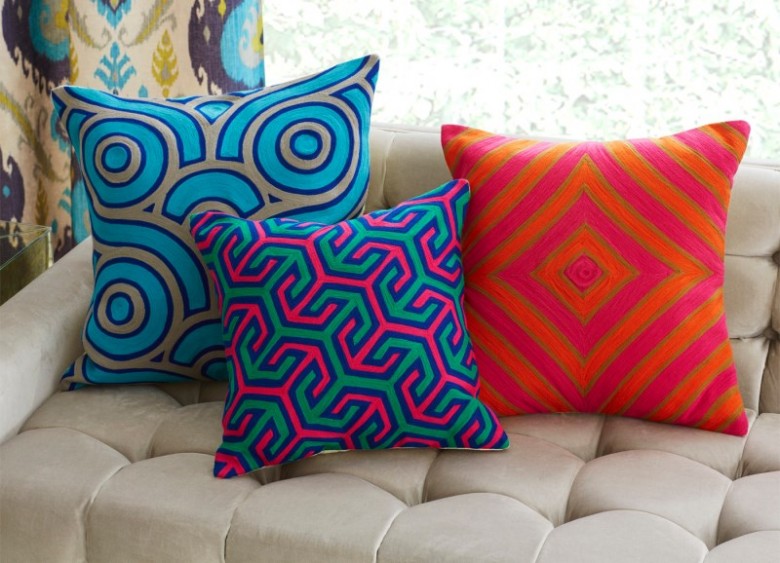 Image via Decorist
A Well Dressed Table
There are plenty of reasons to gather friends for a backyard party but planning an informal affair often seems too daunting to tackle for even the most experienced hostess.  But don't let summer entertaining overwhelm you.  Outdoor fabrics can give instant ambience to any space by adding vibrant colours and patterns.  Although traditionally used for chair cushions, outdoor fabrics make fabulous options for all-weather table coverings that are easily wiped clean and washing machine safe.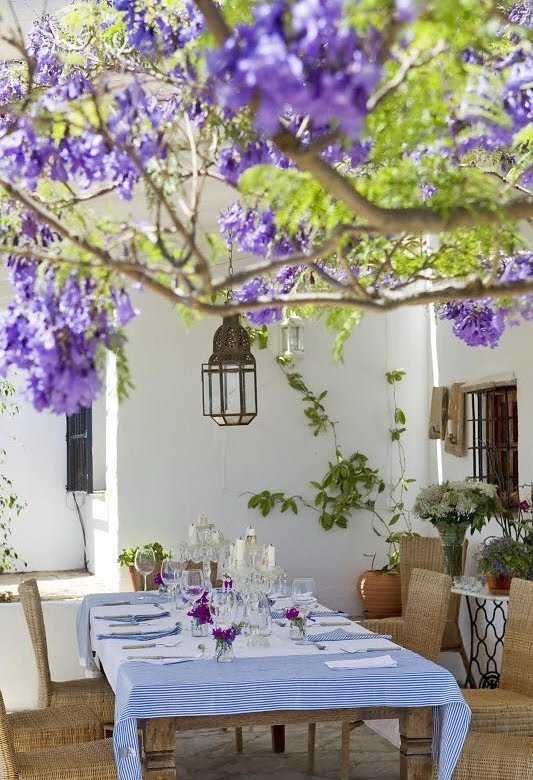 Image via Apartment Therapy
Prep and Clean-up
One of the biggest time-drainers of entertaining at home is the prep and clean-up. The trick to freeing up your time is to use versatile cleaning products like OxiClean™ to keep your family and home looking its best all summer long. Want to try out the OxiClean products for yourself? Enter here to win!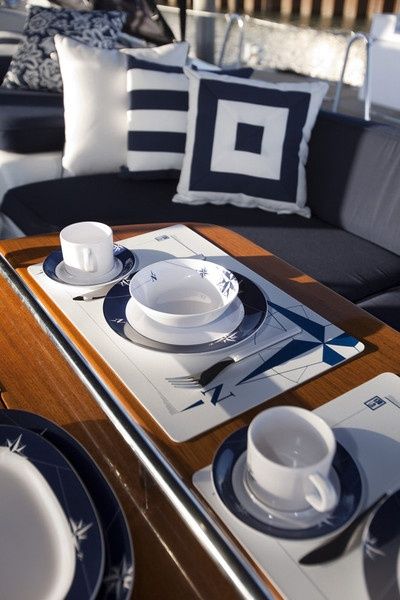 Image via CASA
About Sarah
Sarah Baeumler is an inspiration to busy moms and go-getters everywhere! As a proud mom of four, supportive wife and co-host of her husband's HGTV show, House of Bryan, she's found a way to balance her hectic schedule and still pursue her passions – one of which being home entertaining.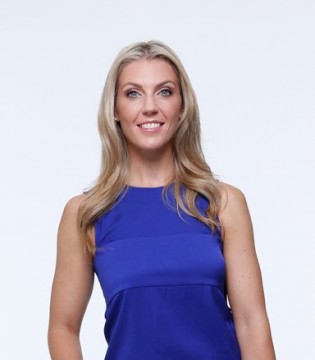 Entertaining friends and relatives is so integral to Sarah's life that, when she and her husband worked together to build their custom dream home for their family, ample entertaining space for welcoming guests was a major deciding factor in the design – leading them to opt for comfort and functionality which, according to Sarah, are essentials for hosting great get-togethers.
Her attention to detail, inviting living space and knack for design have made her home and outdoor living space a gathering hub for friends and relatives looking for great company and memorable experiences.
Sarah's reputation as the 'hostess with the mostest' is proof that anyone can find the time to entertain at home while juggling a family and career.