They are yellow. They are hilarious. They wear overalls like no one else. They are loved by parents and kids alike.
Obviously we are talking about the best evil villain sidekicks around, Minions! The lovable characters from the Despicable Me franchise are headlining their own movie, Minions, and you can take it home for the holidays.
Maybe you missed what can only be called the family comedy of the year when it was out in theatres this past summer (but I truly doubt it…I saw it twice!), or maybe you just want to be able to relive every hilarious moment with your kids. Because really, who doesn't want to see Stuart try to eat his fellow Minions when they "become" bananas or watch him fall in love with a fire hydrant again?
Just in case you are totally new to the Minions, let me set the scene for you.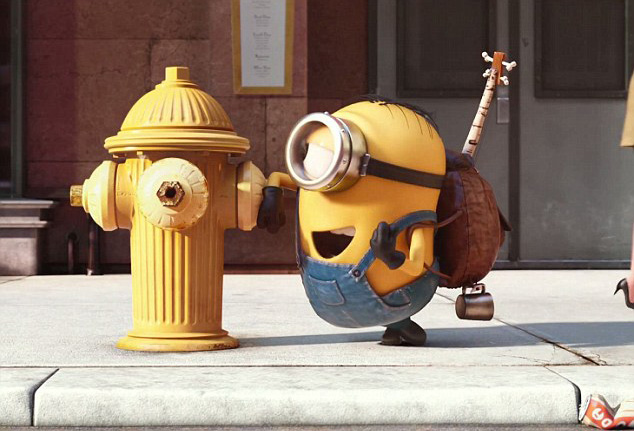 Since the dawn of time, Minions have roamed the earth looking for the most despicable villain to serve. The problem is that throughout history, they tend to accidentally eliminate their masters (whoops!). After an explosive mistake takes out yet another leader, the Minions fall into a deep depression: they miss having an evil leader to serve.
When it seems that all hope is lost, three unlikely heroes step forward: Kevin, Stuart and Bob. Together, these three mismatched Minions set out on a journey to find a new "big boss". And when they finally think they've found their new master—Scarlet Overkill—Kevin, Stuart and Bob have to gear up for their biggest challenge ever. They have to save all of Minion-kind from complete and total annihilation.
This movie is full-on, laugh-out-loud funny. The film is already available on Digital HD and the Blu-ray Combo Pack (aka the perfect holiday gift), DVD and On Demand are available on December 8th from Universal Pictures Home Entertainment.
If you pick up the Blu-ray Combo Pack or the Digital HD, you also get three all-new mini-movies. Want to preview the first of the three mini-movies? Check out Competition below and watch two Minions compete in a series of escalating games in which both are, hilariously, doomed to lose.

This post was sponsored by Universal Pictures Home Entertainment, but the opinions are my own.