There are songs that remind us of summer time and songs that mark significant moments in our lives. Toronto based singer/songwriter  Freddie Mojallal aka The Autumn Portrait has just released a new music video titled "My Brother."
Why is this song getting attention? The way Freddie connects with the listener is honest, pure and clean. No pulsating electronic beats. There's a time and a place for that. The beauty of this song is that it brings us to a familiar place.
Mojallal describes this song as that "carefree and familiar feeling we all had as youth". The video is one of those happy memories between two best friends and the times spent together.
"The idea of the video is about always perservering and never giving up on what you love," says Mojallal. "We've all lost something or someone we've cared about and all we can do is remember the happy memories and celebrate those moments."
The Autumn Portrait is an Indie folk band based in Toronto. Freddie Mojallal moved to Toronto from the west coast after experiencing a lost love and has been connecting emotionally with his audience everywhere. Freddie describes the songs as "sincere and emotionally raw."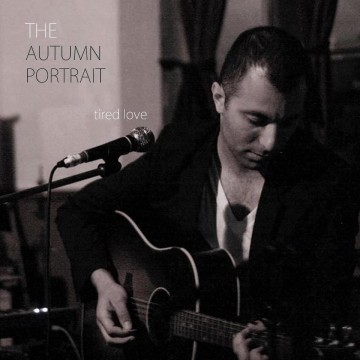 "My Brother" is the latest music video from The Autumn Portrait's sophomore release Tired Love which is available on iTunes.
The Autumn Portrait has toured across Canada and has two music videos featured on CMT Canada. Freddie and his band has performed at major Canadian Music Festivals including Canadian Music Week, NXNE, Indieweek and has opened for The Trews.