I don't have my kids in camps the entire summer. They aren't big on overnight camps so we rely on a couple weeks of day camps in the city and finding things to do in and around home. The kids have been house hopping too for playdates. We also have a birthday to celebrate with the young one so we'll invite his little buddies for a special night — a Great Canadian themed party. After all, there's so much to celebrate in our country!
Here are easy and fun ways to host a Great Canadian Party for Kids or even for a fun family night in!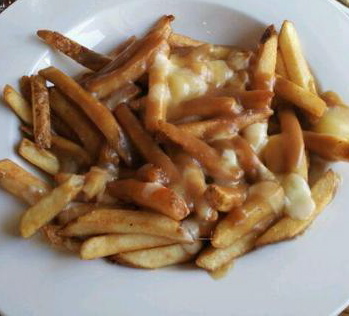 THE POUTINE STATION: When I mentioned this to little guy, his eyes lit up! Yep, how easy is that? Kids (and adults) love poutine and the basics are fries, cheese curds, and gravy. Arrange a DIY poutine station and let the kids make their own and pile on what they want! Add-ons can be cooked bacon or pancetta, green onions and red peppers, and even crushed potato chips or nacho chips. For kids who like a little heat, bring out the hot sauce — we like Tabasco Chipotle or Jalepeno Sauce.
THE SNACKBOWL: Did you know Coffee Crisp bars and Ketchup chips originate in Canada?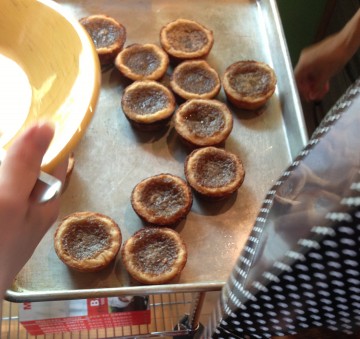 THE SWEET TABLE: Butter Tarts and Nanaimo bars are totally a Canadian thing and my kids love them. Check out the yummiest Butter Tart recipes by Chef Michael Smith, one of my favourite recipes that a lot of our UrbanMoms love!
While S'mores may not be a Canadian invention, it sure is a tradition! You can cheat on s'mores at home without having to use a fire pit. It's fast and easily done in the microwave. What? Yes, although you won't get that roasted burnt marshmallowy flavour, you can simply assemble the graham cracker, chocolate, and marshmallow and place in the microwave and cook at HIGH for 25 seconds. President's Choice has the perfect no-fuss S'mores kit that has everything you need for at home or cottage use.
VANILLA MAPLE SYRUP MILKSHAKE: You'll want extra ice cream on hand for this delicious treat. Make your usual vanilla milkshake recipe and add a tbsp of REAL Canadian Maple Syrup. I personally prefer to use ice cream from Kawartha Dairy, a 100% Canadian company since 1937. The ice cream is readily available in fine grocers but if you're not in Ontario, I'm sure you've got a great local ice cream maker that you can support.
THE SHOW: Bring out the popcorn bowls and find some great Canadian content  for entertainment!
Here's a list of Canadian shows that were created, filmed or inspired in our most awesome country and available through Netflix Canada.
For Big Kids: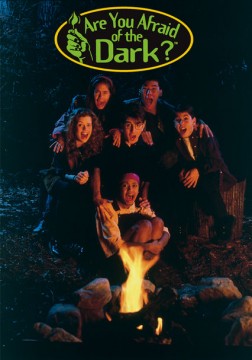 Are You Afraid of the Dark?
Johnny Test
Black Hole High
Alpha and Omega
Goosebumps
Erky Perky
Eliot Kid
Diary of a Wimpy Kid: Dog Days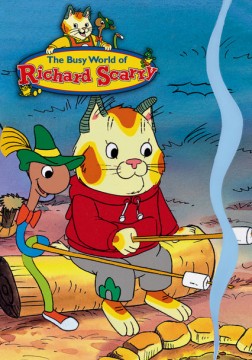 For Little Kids:
Caillou
Franny's Feet
The Busy World of Richard Scarry
Super Why!
Animal Mechanicals
Monster Math Squad
Team Umizoomi
Thomas and the Magic Railroad
*Show title recommendations were provided by Netflix Canada. I was not compensated for this post but I am an avid Netflix user and part of the official Netflix StreamTeam. All opinions otherwise expressed in this post are my own.