There will definitely be down times that I know the kids will need this summer between camp days, playdates and our daily adventures. Then, of course, there will also be those rainy days that will keep us indoors. We are big fans of Netflix for many reasons (mostly because of the original content and because there's something for everyone in my family) so here are a few new shows worth checking out with your kids as we kick off summer vacation.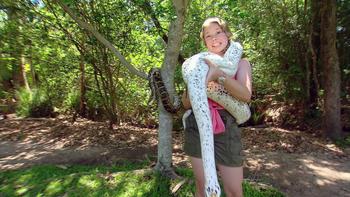 BINDI'S BOOTCAMP: A NEW series with Australia's favourite young wildlife conservationist Bindi Irwin as host of this action-packed game show. The show is set in Bindi's home, Australia Zoo and pairs teams of two bootcampers to compete in wildlife-based challenges. The bootcampers test their knowledge, stamina and inner strength with the goal to make it into the Grand Finale. 16 year of Bindi is an international award-winning celebrity who has inherited her father's passion for wildlife and conservation.
MAKO MERMAIDS: Season 3 is now streaming exclusively on Netflix. This popular series is a long-running Australian hit series that is popular with young audiences in over 120 countries. Season 3 revisits an enchanting world of magic and adventure introduced in "H2O – Just Add Water". It's about a pod of mermaids who once called Mako home who have had their lives turned upside down by a merman who has developed a connection with the island and poses a threat to their existence. As the mermaids struggle to take back his powers, they discover that his connection with Mako isn't an accident after all.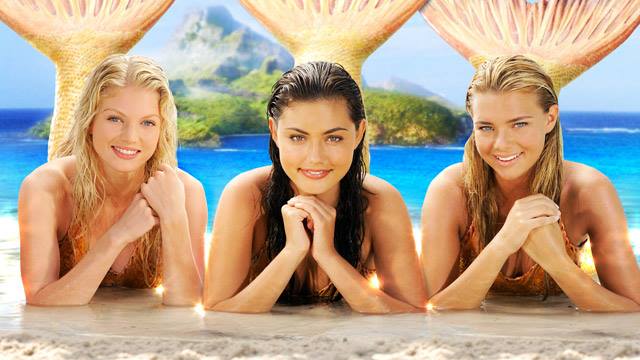 DRAGONS: Race To The Edge: (streaming starts June 26) This exciting all-new adventure created by DreamWorks Animation, creators of the blockbuster How To Train Your Dragon films is an Netflix Original Series.  The new episodes bridge the gap between the first feature film and the much anticipated sequel How to Train Your Dragon 2, hitting theatres this summer and gives fans a chance to discover more dragon lore. Unlock the secrets of the mysterious Dragon Eye as Hiccup and Toothless lead the Dragon Riders on many great adventures. This series also introduces new dragons, exotic places and many surprises.
STAR WARS: THE CLONE WARS: We are getting all geared up for the big blockbuster release of the new Star Wars movie at the end of this year so summer we'll want to catch up on the latest in this incredible franchise. This animated adventure follows the Jedi Knights including Anakin Skywalker and his mater, Obi-wan Kenobi. Season 6 is available only on Netflix! Some of the deepest mysteries of the conflict between the Forces are revealed. Anakin Skywalker's closest relationship is tested to its limits and what Master Yoda discovers while investigating the disappearance of a Jedi could forever change the balance of power in the galaxy.
THE SMURFS: Another franchise that is due to come out with the film Get Smurfy (cast has been confirmed  on Global Smurfs Day that just happened on June 14th, with pop star Demi Lovato as Smurfette) but we have to wait until 2017 until that will be out! In the meantime, we always have The Smurfs on Netflix to keep us on our toes! When evil Gargamel tries to capture them, the Smurfs flee their woodland home, pass through a magic portal and find themselves stranded in New York.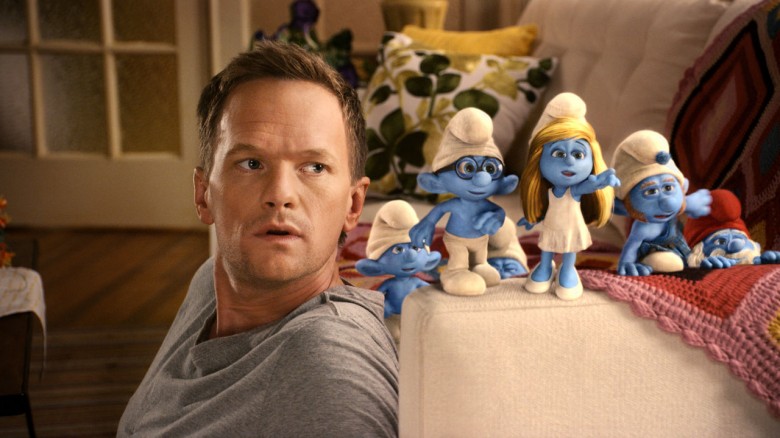 THE MAGIC SCHOOL BUS: School may be out but teacher Ms. Frizzle, and the class pet lizard "Liz", takes us on epic class trips on her Magic School Bus. This animated series inspires imagination and goes beyond the classroom. We wish field trips like this could really happen as we follow their adventures to impossible locations including the solar system, under the sea, through an ant hill and inside the human body!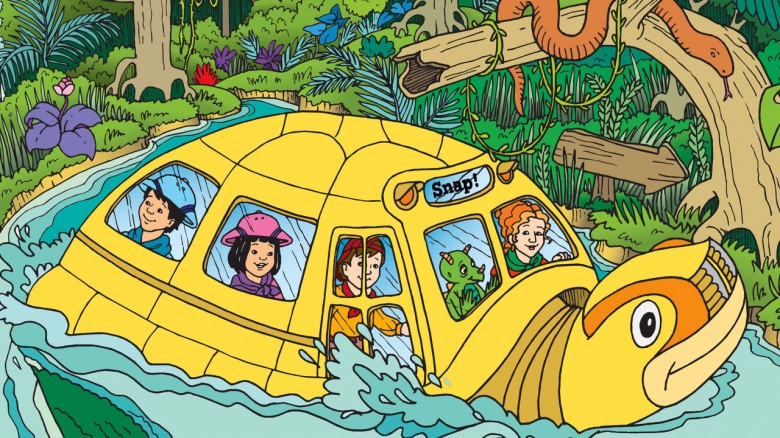 CHEF'S TABLE: This isn't pegged as a kid's show but I've discovered that my kid enjoyed watching it with me regardless. If you have serious foodie in your family like I do, you'll want to check out this new Netflix DocuSeries that offers a more personal look at some of the world's top chefs. Created by director David Gelb of Jiro Dreams In Sushi, each episode takes a richer and deeper look at some of the most ambitious chefs in the culinary world including Massimo Bottura, Francis Mallmann, Dan Barber, Niki Nakayama, Magnus Nilsson, and Ben Shewry. Beautifully shot and sublime this one of our favourite food series. A true inspiration for aspiring chefs.
*This post is not sponsored, nor am I compensated, however I am part of the Netflix StreamTeam that offers monthly news and reviews.