What are you planning to do this summer? Why not make it the best summer ever for you and your family. Explore the parks and trails, enjoy food, arts & culture, sports and more!  Enjoy a staycation or take a day trip out of the city and discover what's happening!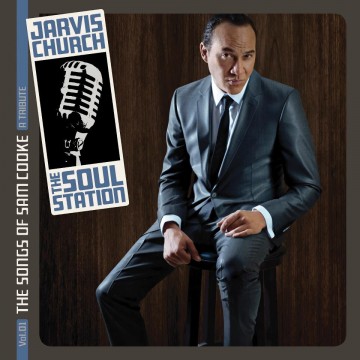 Orangeville Blues & Jazz Festival  (June 5-8, Orangeville) With indoor and outdoor venues, the 12th annual event brings music to Orangeville. Expect to see well-known artists like Jarvis Church as well as local groups to perform at this festival. Check out the Friday night Blues Cruise on Broadway, Saturday Blues & Bikes, Opera House ticketed concert series,  as well as events at many local restaurants and bars .
Bob Blumer at the 13th Annual Windfall Ecology Festival  (June 7, Newmarket) Bob Blumer is the creator and host of the television series Surreal Gourmet and Glutton for Punishment; he is also producer and host of World's Weirdest Restaurants. His shows air on various networks in over twenty countries world-wide. Bob Blumer will be appearing at the 13th Annual Windfall Ecology Festival in the culinary theatre as part of the Local Food Fiesta during the Windfall Ecology Festival.
Summer Circus Spectacular  (June 8, Oshawa)  Celebrate the traditional circus in Oshawa this weekend! This year's show is built to thrill with the extreme thrill acts of the Winn's! They will amaze you on the sway poles, captivate you with their motorcycle on the incline wire and mystify you with the Wheel of Destiny! The show features quick change artists, clowns, jugglers, acrobats, aerialists and an array of exotic animals from all over the world! The event will be held at the General Motors Centre.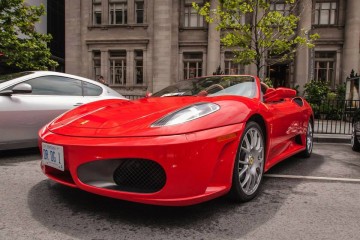 Yorkville's 5th Annual Exotic Car Show (June 15, Yorkville) The Exotic Car Show has become a Father's Day tradition in Toronto. Car lovers can get up close to over 120 luxury and performance cars that line the "mink mile". See cars like Labourghinis, Ferraris, Porsches, Corvettes and many more. Admission is free. Event is in support of Prostate Cancer Canada research and awareness.
Fiesta Week  (June 15-21, Oshawa) Fiesta Week could simply be described as "A TASTE OF DURHAM". It's an annual week-long Multicultural Family Festival that gives you the opportunity to experience European, Asian and Caribbean cultures and foods without having to get on a plane.
Redpath Waterfront Festival  (June 20-22, Toronto) The festival returns with adrenaline pumping entertainment for all! Toronto's waterfront will feature Flyboarding, DockDogs, Wine & Spirits Fest, a Kids Zone and more.  Over two kilometres of action packed fun has something for everyone.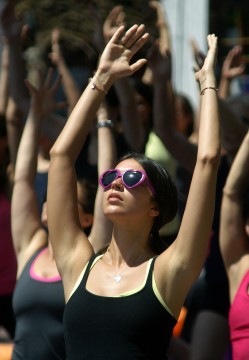 OM Toronto (June 21, Distillery District) Inspired by NYC's "Mind Over Madness" event, where thousands gathered to practice yoga in Times Square, OM T.O. was created to bring people from all walks of life together with Toronto's best yoga teachers in this FREE all day yoga-thon event. Bring your yoga mat and join in anytime from 9 am to 5 pm. 40 minute classes will run throughout the day.
Niagara Integrated Film Festival  (June 19-22, Niagara-on-the-Lake) Niagara-on-the-Lake will bring together film lovers and wine enthusiasts to the vineyards of Niagara-on-the-Lake at this first ever film festival in this region. Take part in the Filmalicious series and enjoy a themed dinner prior to a film screening at one of the wineries. Enjoy local and international films in this beautiful setting.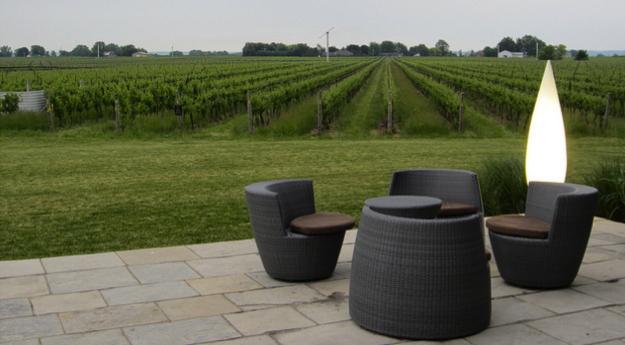 Cuisine-Art Festival (July 12-13, the Alton Mill) A creative recipe for a perfect weekend: Take one historic mill, combine with an enviable art culture, mix in gifted artists, passionate local chefs, food producers and an array of exciting entertainment and merchants and what do you get? The 5th annual Cuisine–Art festival at the Alton Mill! Spice up your day and purchase  Sip & Savour Tastings Pass to sample fine wines, craft beers, regional premium ciders, and delicious gourmet delights. Check out Chef Demos and daily cook-offs.
Tour de Terra Cotta (August 4, Terra Cotta)  Civic holiday Monday brings road races through the Caledon countryside – 6 different classes including kids, over 700 racers… Tour de France styling racing that attracts racers from across Canada, US and the international racing scene… great fun for riders and spectators. Races for beginners to elite racers.
Shelburne Fiddlefest (August 6-10, Sherburne)  The 64th Annual Shelburne Fiddlefest Barn dance, camping, fiddle jam, parade… and Canadian Open Old Time Fiddle Championship… great music, food and fun for the whole family.
Brock's Big Bite (August 10, Beaverton) The fourth annual Big Bite is serving up another great menu of food and fun for the whole family. Join the community of Beaverton, in northern Durham Region, for a taste of fresh food prepared locally and served on the street. Be entertained by local musicians and performers, enjoy interactive agricultural displays and celebrate the unique relationship between Lake Simcoe and the community. Visit the art show, browse the local shops and enjoy a stroll down to the lake.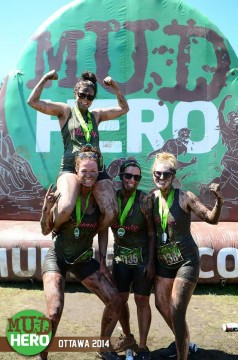 Mud Hero (various dates/locations) is the ultimate place to scale new summits. Conquer your fear of muck, madness and mayhem and embrace your love of friends, fitness and fun. Crush your inner wimp as you crank  your adrenaline to push yourself and your fellow Heroes to the finish (without spilling over laughing). Then celebrate your achievement with other mud-lovers and spectators at the post-race Mud Bash featuring a BBQ, bevies, live music and more. If you're mad about mud, this is your run. Hero events are held across the country.