Are you suffering from TIFF withdrawal? Or worse, you didn't make it to TIFF at all this year and are dying for a dose of international films? I've got great news for you. You can watch 25 films from 19 countries for free, right from your home, or during your lunch break at work – in just 25 minutes.
Filminute is an online film festival featuring an international short-list of 25 one-minute films. It runs  September 1-30th and is now in its 8th year. Viewers can watch, rate, comment and help decide the People's Choice by voting for their favourite. Of course, Filminute  also has an international jury – which this year includes  acclaimed director Richard Linklater ("Before Sunrise" ) – and it will decide Best Filminute.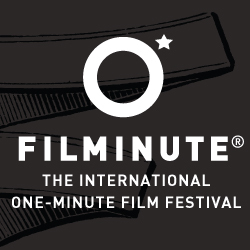 Like any film festival, this one has its hits and misses, but of course what's a hit or a miss depends entirely on your taste. The films run through an array of topics and genres: from sci-fi ("Laika") and fantasy ("Late") to romance ("Maybe Another Time") and animation ("The Evening Cigarette").
If you think you can't pack much drama into one minute, clearly you've not seen "End of the Line" or "Dire".  Heck, you can even get a dose of sensuality if you check out "Idiosyncratic" from the Netherlands.
Feel like seeing a documentary? Watch "Fish Supper" from the UK and spend a minute with a charming fisherman.
Some films are weird, others abstract or confusing. Some are gems.  But the brilliant thing is, you help to decide which is which – by voting for your favourites online. Voting ends September 30th and a "People"s Choice Award" winner will be crowned along with the jury award on October 9th.
We live in an era of long and 'epic' films. It's not unusual to sit through a movie that's 2+ hours long. So it's quite refreshing to see a film fest that claims to "make every moment count". It's also actually quite amazing what you can do with one minute of screen time. Take a couple of minutes to view two of the films below to see what I mean.
And enjoy!
From South Africa "The Death & Life of Desmond Wolfe"
[youtube id="T-SCzJanNI8″]
From Iran "The Last Performance"
[youtube id="Uhxz7tFnYTA"]