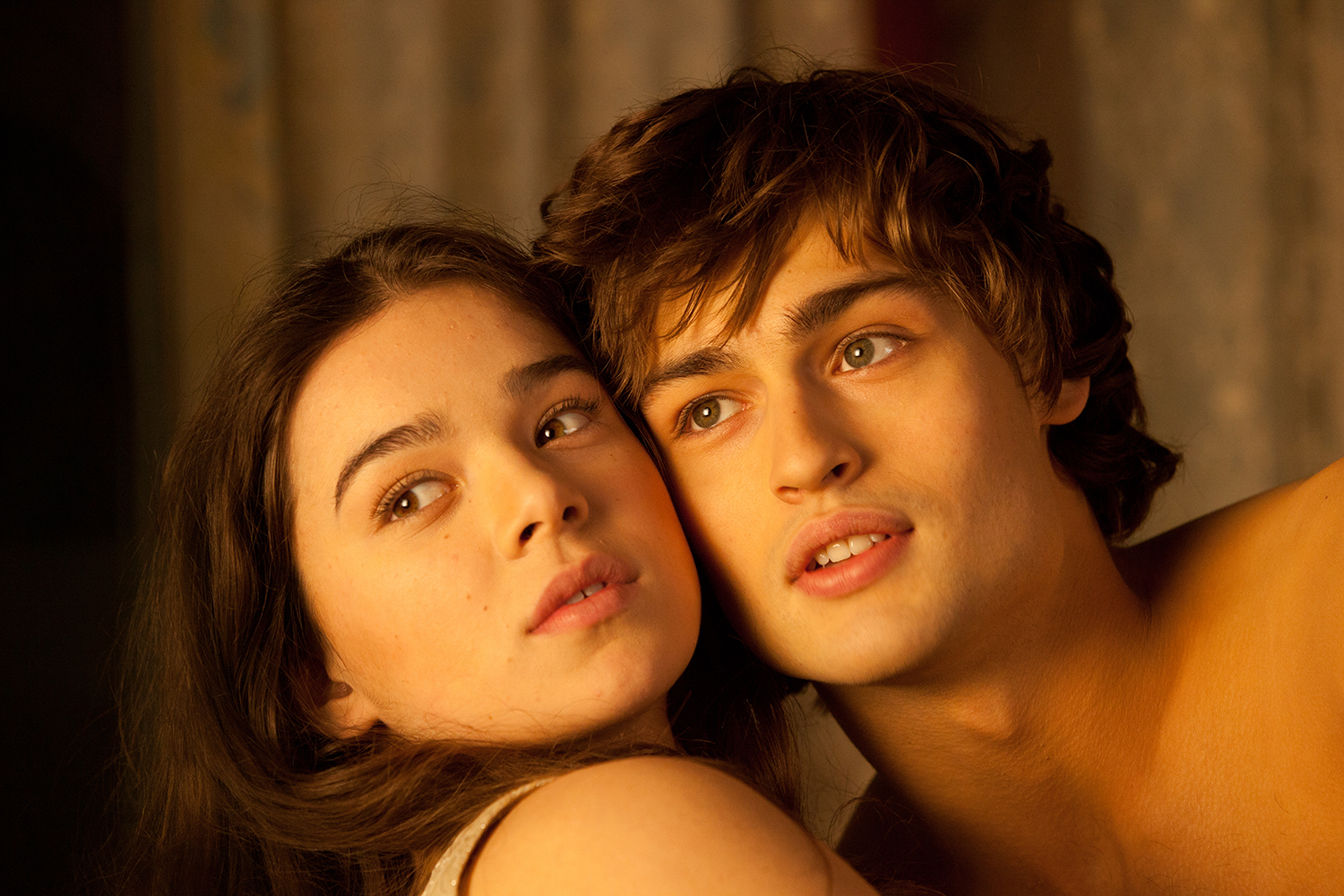 Of all the enduring love stories in literature, none is more epic, well-known and passionate than William Shakespeare's Romeo and Juliet. The timeless tale of ill-fated love between teens from feuding families has enthralled us for hundreds of years. After all haven't we all been a teen in love at some point in our lives?
Not surprisingly, the play has spawned over 30 feature films – dating all the way back to the silent era.
"For never was a story of more woe than this of Juliet and her Romeo."
Among those films, there are two which are most famous and ones most people remember. First, the 1968 big-screen version by Franco Zeffirelli which was my first-ever introduction to the couple on celluloid when I caught it on TV as a kid. This version was a big hit in its day and is considered by many as one of the best film adaptations.
Most recently, there's was Baz Luhrmann's 1996 Romeo + Juliet, starring Leonardo Di Caprio and Claire Danes. This version re-invented the story for a more hip MTV crowd, complete with a contemporary soundtrack.
The latest version is called Romeo & Juliet and is directed by Carlo Carlei and written by Julian Fellowes (Downton Abbey, Gosford Park). It returns back to a more classic feel of the 1968 original. Fellowes left much of the original prose intact, but inevitably had to cut and tighten to fit into 118 minutes of screen-time for today's audiences with shorter attention spans.
In terms of overall look, mood and setting, Romeo & Juliet definitely has a lush, romantic feel. We first meet Juliet (Hailee Steinfeld), hair flowing, running away from her beloved nurse, perhaps as a sign of what's to come. She is ready to cut those apron strings. Romeo (Burberry model Douglas Booth) is first seen sculpting in his studio, flowing white shirt open to the waist. He is also gorgeous. Did I mention this movie has a romantic feel?
Steinfeld and Booth are both very close in age  to the characters they play (which is often not the case in previous adaptations). They are supported by an interesting cast which features quite a few familiar faces. Ed Westwick (Gossip Girl) is intense, sexy and out for blood as Juliet's cousin Tybalt. He is accompanied by gang of handsome thugs who are chomping at the bit to fight Romeo and his men.
Damian Lewis (Homeland) plays Lord Capulet, Juliet's father, while Stellan Skarsgard is Prince Escalus and is appropriately regal. What I really enjoyed though was Paul Giamatti as Friar Laurence and Lesley Manville as Juliet's nurse. Many film adaptations have treated them as caricatures, but here the two are more fleshed out and human. They are compassionate, at times scheming and at times fun. Their on-screen time was a highlight.
Steinfeld and Booth handle the Shakesperean dialogue well. Their meeting at the masquerade ball and the famous balcony scene are well done and believable.
Two beautiful faces, a gorgeous Italian setting and beautiful prose makes for a good adaptation of the play. I did wish it had more heat and passion – something the 1968 and 1996 versions did really well. So this film falls somewhere in between. It's a great version to watch with your tween or teens, especially if they have never seen or read the play. It is also a good, concise refresher of why this story still captivates us today and will continue for generations to come.
Romeo & Juliet opens today in theatres across Canada.
[youtube id="Gp9yaZcrtnU"]