Dear Summer,
Where has the time gone? I'm not sure what kind of summer you gave us with the weather (again). Although, I'm secretly happy it wasn't an overall humid sweltering one! There was a little too much rain for our liking but, you gave us plenty of days to catch up on some reading and movies. Time together is what you're all about out. I get it. Okay, and sleeping in too. We had a blast with the mosquitos in cottage country (no, not really) and filled our bellies at the CNE. Our family vacation to the East Coast was a beautiful adventure and thank goodness for the summer camp breaks for me, I mean, for the kids!
But thank you, summer, for giving us time to relax. You're the best. We will miss you.
Sigh.
I'm trying to savour these last few days of summer. The kids are finished with camps and there's a crisper feeling in the air. I'm trying not to plan too much, hoping that it will allow our family time to just take it easy. We haven't time to sit down and enjoy many movies summer so our movie bucket list has been building up. So what are we dying to see before summer officially comes to an end?
My Movie Bucket List:
I'm very much into documentaries so I've managed to catch a few interesting ones on Netflix like SELFRIDGES and FENDI. I'm also very much into TEDtalks — there are TONS that will inspire and motivate you, perfect as we get back into the routine of work and school. I've also enjoyed the new documentary MISSION BLUE, about ocean research pioneer, Dr. Sylvia Earle who shines an interesting light on the state of the under water world. Definitely worth seeing. I had the opportunity to meet Dr. Earle this past spring while she was in town at the HotDocs Film Festival and she's incredibly inspiring. As one of the first women in the field of marine research, this documentary is not just about her, it's about the beautiful world we often take for granted.
Okay, I'll be totally honest, aside from the inspiring shows, I've also been catching up on Orange is the New Black  and House of Cards. BTW, if you're into OITNB, you should check out the memoir written by the real Piper, the story that has inspired the show. Quite the read!
The Family Movie Bucket List:
We've had a few rained out days and nights as mentioned but no shortage of what to watch as well. We have still a few more to get to. So, if the forecast keeps us indoors we'll have a few more chances to check off a few films from the kids' bucket list.
My teenager is really interested in the marine life and is also into documentaries (like mother like son). BLACKFISH is one he's seen and that really made an impact on him. The film is an interesting insight to some of the sea's most intelligent creatures and a very brutal view behind the scenes of a few well-loved tourist attractions. I've also mentioned MISSION BLUE to him so we'll watch that together. He's been catching up on his newest obsession, LOST, which he and his friends have gotten into this summer.
We're also eyeing these fun adventure titles for the sleepover nights with the 10 year old and his friends…
NATIONAL TREASURE : Modern treasure hunters search for a chest of riches rumoured to have been stashed away by George Washington, Thomas Jefferson and Benjamin Franklin. Stars Nicholas Cage, Diane Kruger, Justin Bartha, Sean Bean, Jon Voight, Harvey Keitel, Christopher Plumer and more.
THE ADVENTURES OF TINTIN: I grew up loving Tintin stories and this animated film captures Georges Remi's classic comic strip about Tintin and his dog, Snowy is pretty true to character. Directed by Steven Spielberg and Peter Jackson, you know it's going to be beautiful.
JOURNEY 2: THE MYSTERIOUS LAND: When a distress signal pinpoints his grandfather's location on an unchartered island, teen Sean Anderson teams with an unlikely ally: his stepfather. Stars Dwayne Johnson, Michael Caine, Vanessa Hudgens, Josh Hutcherson, Kristin Davis, Luis Guzman, and Anna Colwell.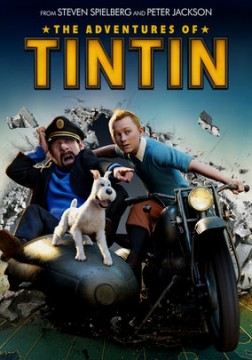 THE ADVENTURES OF MICKEY MATSON AND THE COPPERHEAD TREASURE:  A teen and his friends set off in search of three magic objects that could alter the Civil War's outcome if they fall into the hands of an evil cabal. Stars: Derek Brandon, Francesca Derosa, Patrika Darbo, and others.
And who doesn't love a great treasure hunt? While we're doing our back to school shopping (I know, it's not that exciting, especially for younger kids) we're thinking of incorporating a scavenger/treasure hunt for the little one. We'll search out iconic landmarks and statues along the way, pop into the Royal Ontario Museum, search for LoveBot the robots, and plan on lunching at a few more restaurants on our foodie bucket list!
So, what other movies should we add to our end of summer movie bucket list? Have you seen good ones?