I sometimes feel like Cinderella (minus the pumpkin, the step mom and sisters). I mean I go through my daily chores of keeping up the house (washroom cleaning is so glam, right?) and then within hours I can transform into someone  who looks like I've spent all day at spa…. and then rush home before midnight in hopes to get a decent amount of sleep before the morning comes.
I'm looking forward to the Disney's upcoming release of Cinderella starring Lily James (you recognize her as Lady Rose of Downton Abbey) and all the style that already has the fashion world buzzing.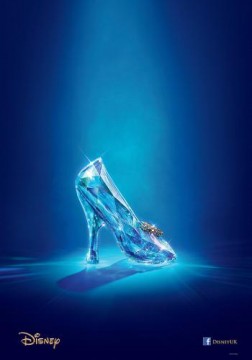 Cinderella's iconic glass slipper in the film is reported to be made of crystal and designed by the Academy Award winning costume designer Sandy Powell in collaboration with Swarovski, of course.
A team of eight worked on the creation of the crystal shoes and it took approximately 150 hours on six variations before the final model was determined.
In addition, Swarovski provided over 1.7 million crystals which were used to embellish costumes including Cinderella's blue ball gown, the Fairy Godmother 's (Helena Bonham Carter) gown and wand, and the wicked stepmother's dress. Vintage Swarovski archival pieces were used in the film.
Swarovski's history on the silver screen goes back 80 years, and sparkles with unforgettable moments such as Dorothy tapping her crystal-encrusted ruby slippers in The Wizard of Oz, Marilyn Monroe wriggling in a series of breathtaking Swarovski-embellished gowns for Some Like it Hot and Audrey Hepburn accessorising her Little Black Dresses with chic jewellery pieces in Breakfast at Tiffany's. In recent years Swarovski crystals sparkled in a host of productions, including The Young Victoria, Black Swan, Bond, Oz the Great and Powerful, The Great Gatsby and Swarovski Entertainment's Romeo & Juliet.
We can certainly dream about the big-screen but there  are many pieces in the Swarovski collections that are available to us. I love the styles that are unveiled each season at Swarovski, the Austrian company has been a leading fashion house since 1895 creating beautiful pieces in jewellery, accessories, and lighting. The pieces are modern and timeless and very much coveted for everyday wear and for the special occasions….you know, like nights at the balls.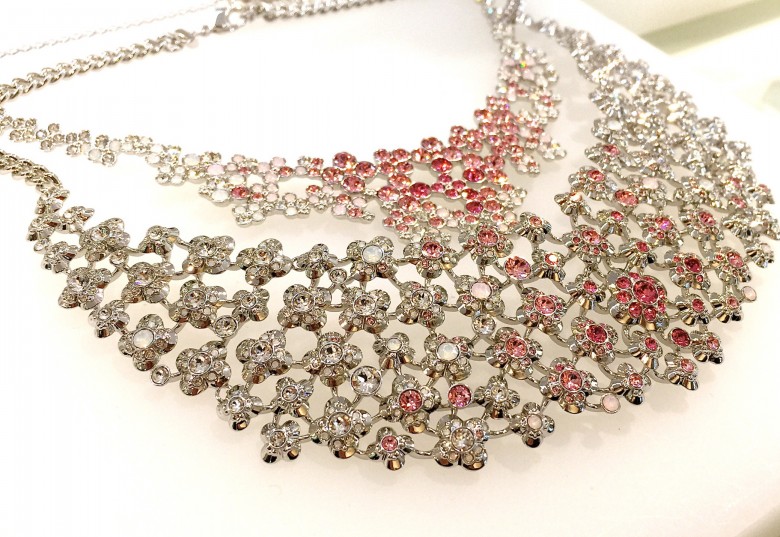 I recently saw their Spring Atelier Collection and new designer collaboration with Viktor + Rolf. Perfect style updates to any LBD and a great way to channel my inner Cinderella!
Here's the official trailer for Disney's Cinderella, opening in theatres on March 13th, 2015 nation wide…