We love a celebrity mom who stands up and says, "This is me, take it or leave it." Thank goodness for moms like Kelly Clarkson, Pink and now Zoe Saldana.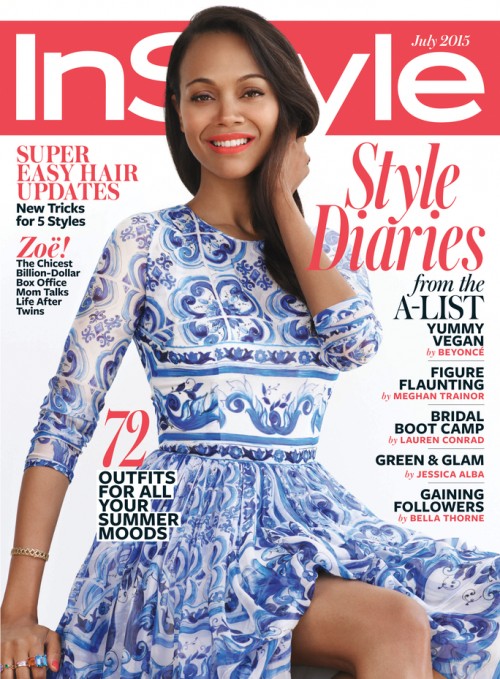 As InStyle's July cover girl and new mom to 6-month-old twins Cy and Bowie, Saldana opened up about her post-baby body and what the transition to motherhood means to her.
"I don't want to get back to where I used to be, I want to feel healthy and not just fit into the jeans I used to wear. I'm a woman now. My body has changed forever. It's softer… and stronger."
Saldana also credits parenthood with strengthening her relationship with her husband March Perego. "Finally, when we had our boys, I looked at my husband and I realized: I was meant for you, and you were meant for me," the Guardians of the Galaxy actress said. "I've always felt comfortable around men as long as they were my friends. Now I finally feel comfortable with my lover."
Great to see yet another Hollywood mom stepping forward and embracing everything it means to be a mom, above everything it means to be Hollywood. We could use more role models like Saldana on the big screen.